Office of the Chief Executive Officer, District Education Authority Attock has issued Notification on 25-09-2020 in connection with Amended/Revised School Timings in Punjab on Friday. The details of the same are as under:
Revised School Timings in Punjab on Friday
In continuation of this office letter No. 2738/G-I dated 16-09-2020, the following Schools Timing are hereby modified for Friday only:-
| | | |
| --- | --- | --- |
| Period                         | Days | Timings |
| 25th September 2020 to onward | Friday | 7:30 AM to 12:30 PM |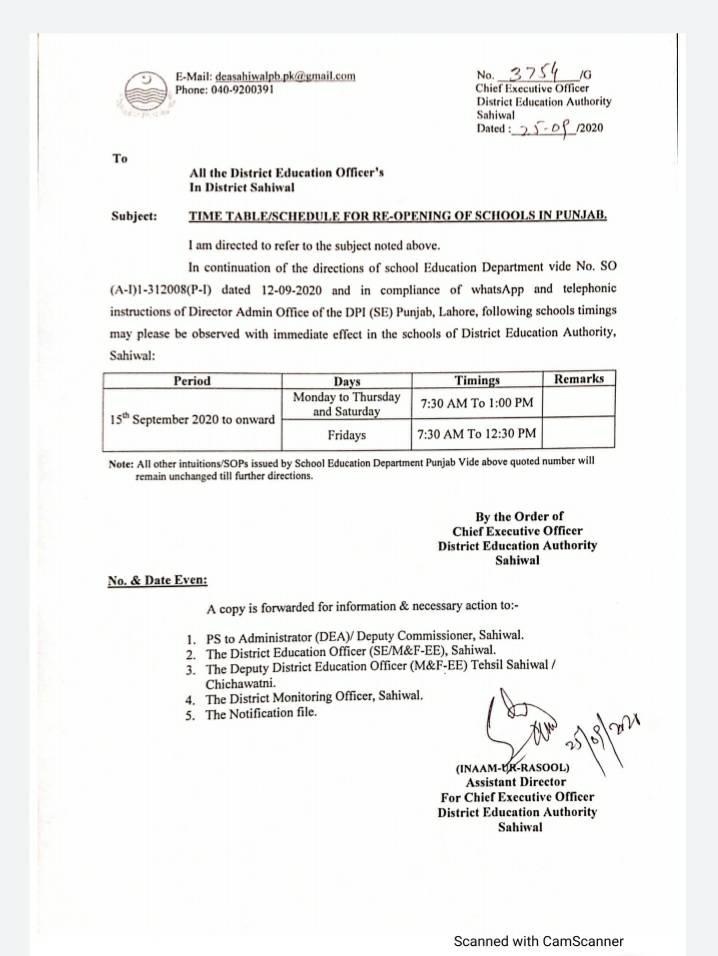 Chief Executive Officer, DEA Sahiwal has also issued the Notification regarding Time Table/Schedule for Re-Opening of Schools in Punjab on 25th Sep 2020. The detail of the same is also as under:
I am directed to refer to the subject noted above.
In continuation of the direction of school Education Department vide No.SO(A-I)1-312008(P-I) dated 12-09-2020 and in compliance of Whatsapp and Telephonic instructions of Director Admin Officer of the DPI (SE) Punjab, Lahore, Following schools timings may please be observed with immediate effect in the schools of District Education Authority, Sahiwal:
Period
Days
Timings
Remarks
15th September 2020 to onward
Monday to Thursday and Saturday
7:30 AM to 1:00 PM
Friday
7:30 AM to 12:30 PM
Note: All other instructions/SOPs issued by School Education Department Punjab Vide above-quoted number will remain unchanged till further directions.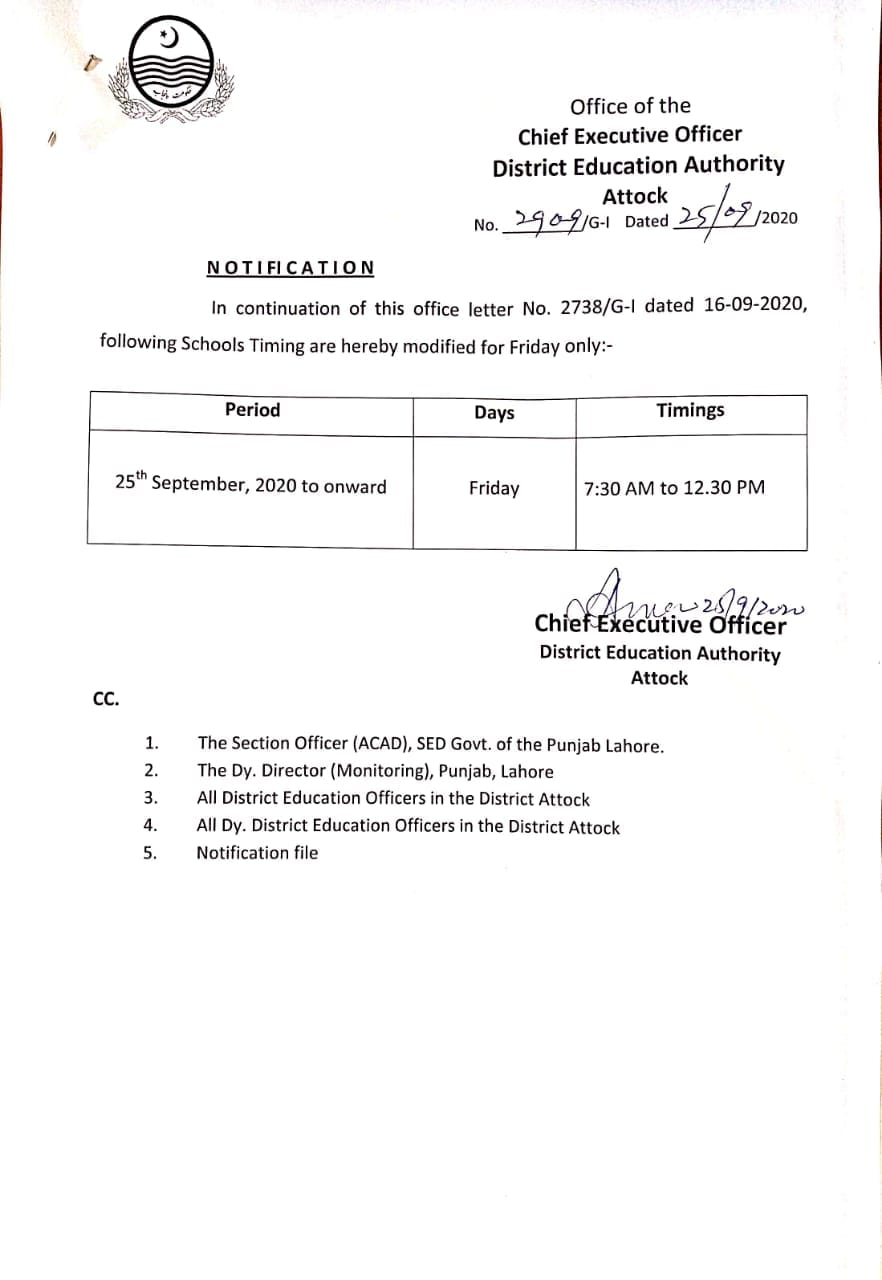 It is to share here that the Government of the Punjab School Education Department earlier issued a Notification for all Punjab Schools on the same day.  According to this Notification, all schools in Punjab with immediate effect will change the school timings for Friday only.