Last Updated on November 2, 2020 by Galaxy World
Shafqat Mahmood has tweeted regarding Schools Closures Rumours Again Afloat. The Government again clarifies that they are not closing the schools/colleges/universities. We will continue to monitor the situation as the health of students, teachers, and staff is very important but at the moment no such decision, they made.
Schools Closures Rumours Again Afloat in Pakistan
It is to mention here that the number of Corona patients is increasing for many days. Once the number of patients was in the hundreds and the number of patients again started to increase. Although the situation of Coronavirus is not satisfactory in the country but still far better for the students to continue their studies at schools. There is no such bad news regarding spreading COVID-19 in educational institutions. To a far extent, the situation of the corona is under control.
Some people shared fake news regarding the closing of schools/educational institutions. The Government denied such type of fake news. The government has not decided such to close the educational institutions. So the parent, teachers, and students should not worry about this news. If the situation is such bad to decided the Govt to close the schools, I shall share here for the information of concern.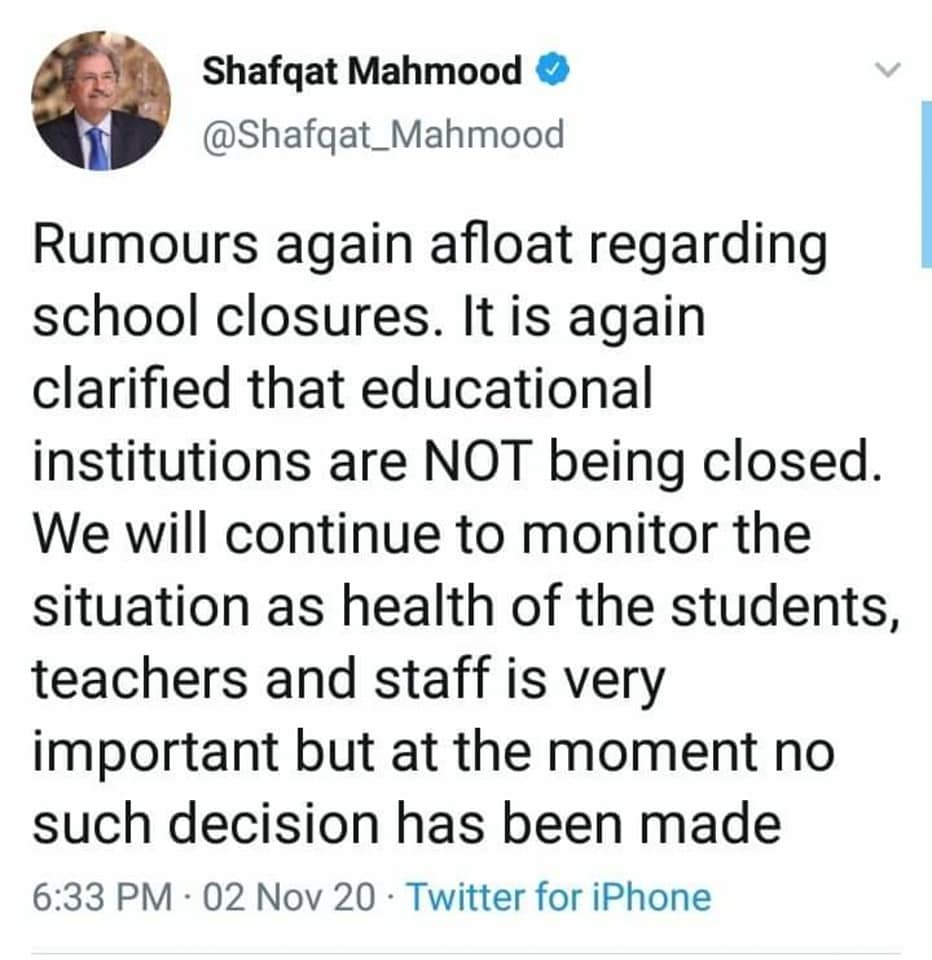 You may also like: Schedule of Submission of Examination Forms BSE Karachi