Allama Iqbal Open University has issued the AIOU Islamabad Reappear Workshops Schedule for Reappear / Again reappear /Leftover workshops.
AIOU Islamabad Reappear Workshops Schedule 2020
            The students can attend online workshops with effect from 11th December 2020 to 16th December 2020 in this regard. They will attend the workshops by login in through the LMS username at AAGHI LMS Portal.
            Remember, that the students must have to attend the recorded lecturers as a full. As soon as you attend complete all lecturers, the attendance of the students will be completed automatically.
            The students who have not yet got the username should contact their regional office focal person. Allama Iqbal Open University will very soon share the fee details.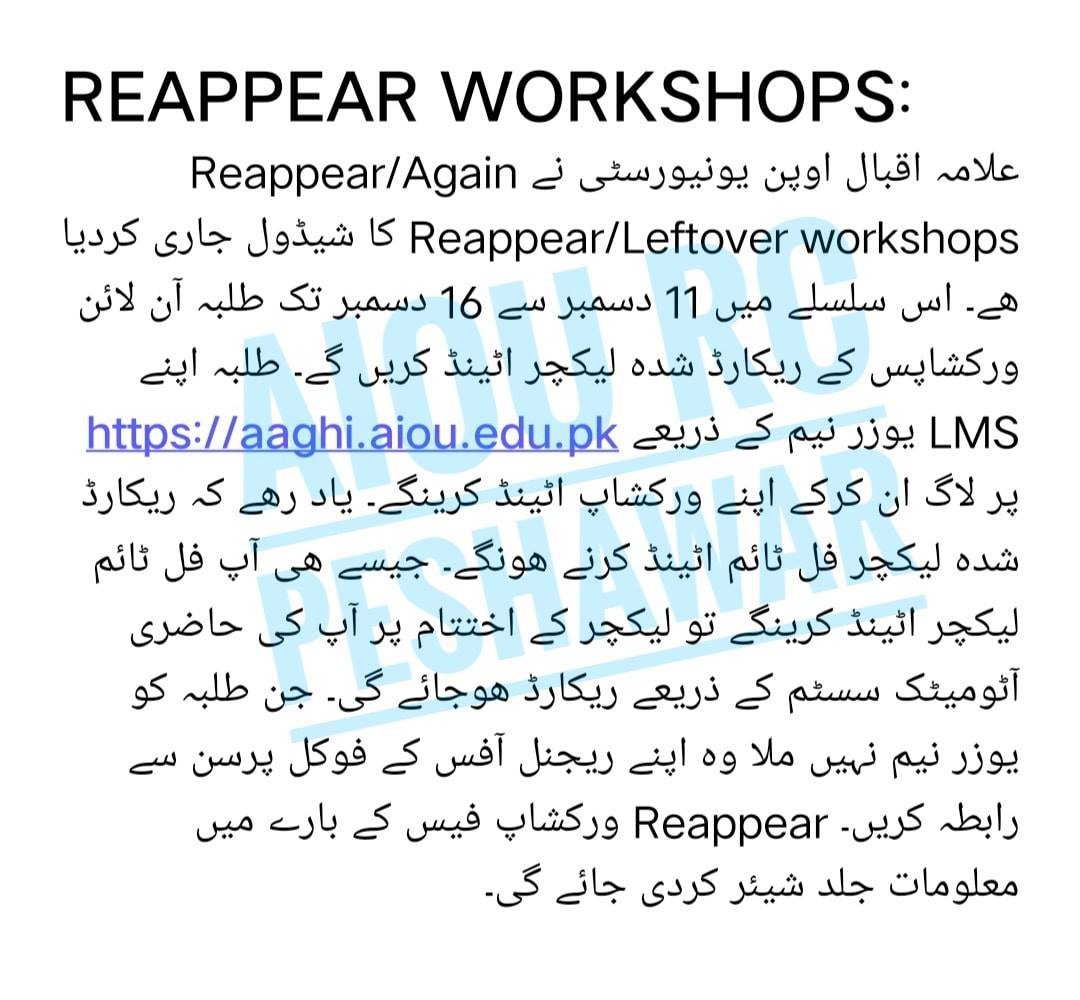 The detail of the Schedule for Reappear Workshops Attending / Fee Information