Last Updated on August 6, 2021 by Galaxy World
Allama Iqbal Open University has issued Updates for spring 2020 AIOU Tutors on 23-01-2021. They have to submit the billing/bank account details for the issuance of payments.
Updates for Spring 2020 AIOU Tutors
All appointed tutors of the spring 2020 semester for B.A, B.S, ADE, B.Ed, and all Postgraduate programs are hereby informed that the billing process has been started in the regional offices. Those tutors who have recently opened their bank accounts in one of our selected banks (Allied Bank Limited (ABL), Habib Bank Limited (HBL), Muslim CommercialBank (MCB), or National Bank of Pakistan (NBP) are requested to submit their account details with the regional accountant personally as soon as possible. Detail must include the following:
Data/Details
Tutor Name
Computerized National Identity Card (CNIC)
Contact No.
Bank Name
Branch Name
Branch Code
Account No.
Moreover, the billing process for Matric and FA tutors has been completed for the spring 2020 Semester. Now the University will start the payment process for Graduate Programs. If the tutors have any issue in this regard, they can contact the AIOU Islamabad authorities. The AIOU Successful candidates must send accurate information to avoid any difficulty in the future.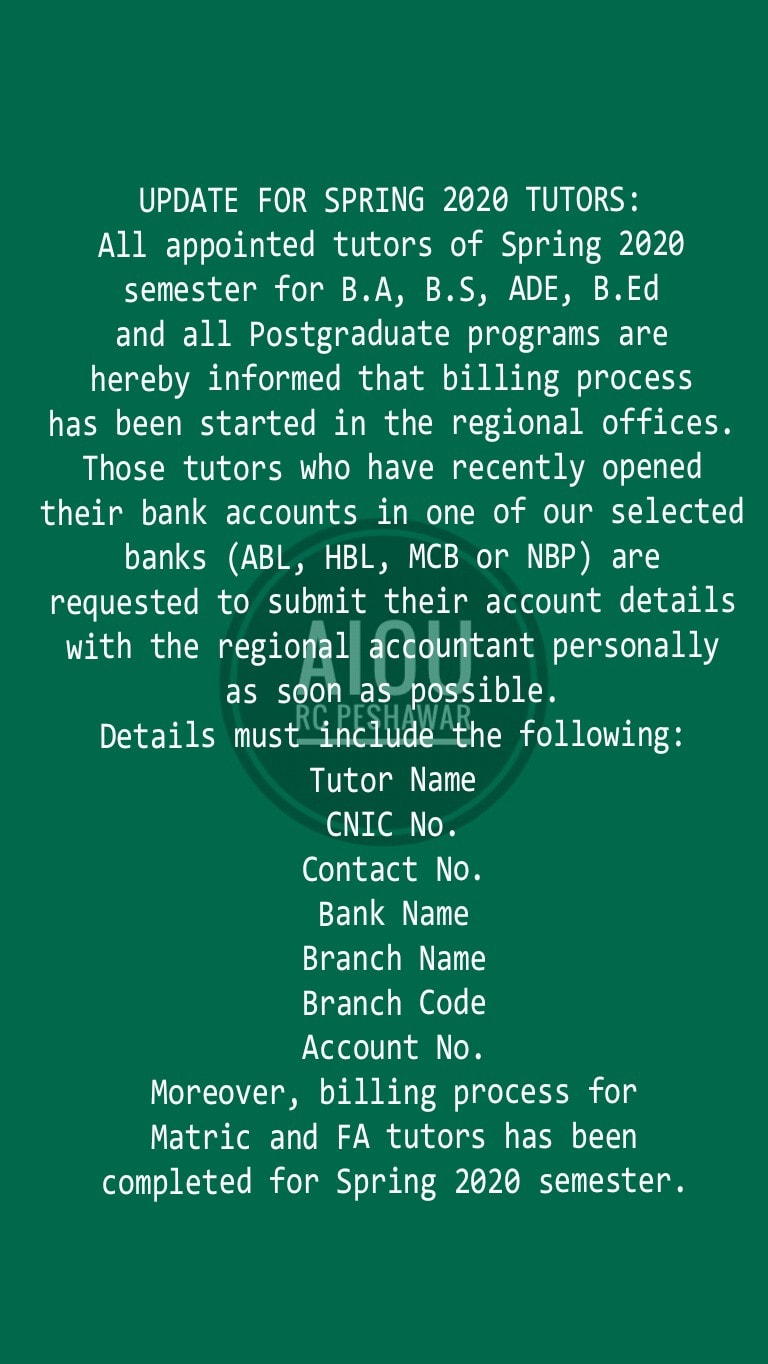 Special thanks to Mr. Muhammad Saleem who has snd the information for the AIOU Tutors.