Last Updated on August 6, 2021 by Galaxy World
I am sharing here the SCP Decision Regarding Pay Protection of Educators School Education Department Punjab. The Supreme Court of Pakistan issued its decision on 08-02-2021. Some points of the same court decision are as under:
SCP Decision Regarding Pay Protection of Educators
learned Addl. A.G. Submits that the respondents were appointed on contract in the year 2000 and their services were regularized from the date of Notification dated 19.10.2009, however, they were regularized on their initial pay as it stood in the year nine years were not included in the salary and converted into Personal Allowance, which was granted to the respondents at the time of regularization. Addl. A.G. when asked whether by not including the increments in the salary under clause 6 of the Notification and converting them into Personal Allowance, the terms and conditions of service of the respondent employees were adversely affected, in as much as, they would not enjoy the same financial benefits which they would have, had their final salary been considered at the time of regularization.
                 He pointed out that by converting the increments received by the respondents over the years into Personal Allowance and reversing their salary to the initial salary, all the future increments and benefits would be denominated with the initial salary thereby adversely affecting the financial prospects of the respondents.
Decision
We have examined the said Notification and are of the view that clause 6 reproduced hereunder is not only harsh and unreasonable but also offends the right to livelihood and right to dignity ensured by the Constitution under Articles 9 and 14 of the Constitution. It is absurd to imagine that a contractual employee who has served the department for over nine years and has earned increments, upon regularization is taken back in time and given the initial salary on which she started her contractual service career almost a decade back.
              Regularization is a step up and must provide better terms and conditions of service, if not the same, Regularization cannot make the employee worse off by reducing his salary and going back in time by almost a decade and making the employee start all over again on his initial salary.
Special thanks: Dr. Muhammad Aquib
                         (ii) Mr. Faisal Mushtaq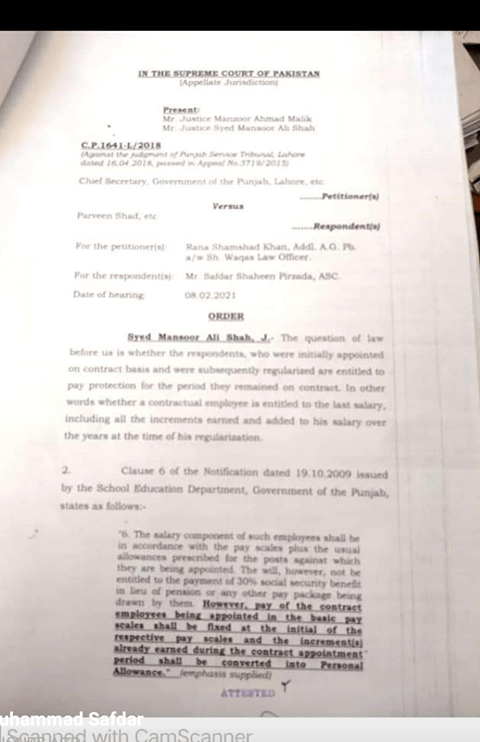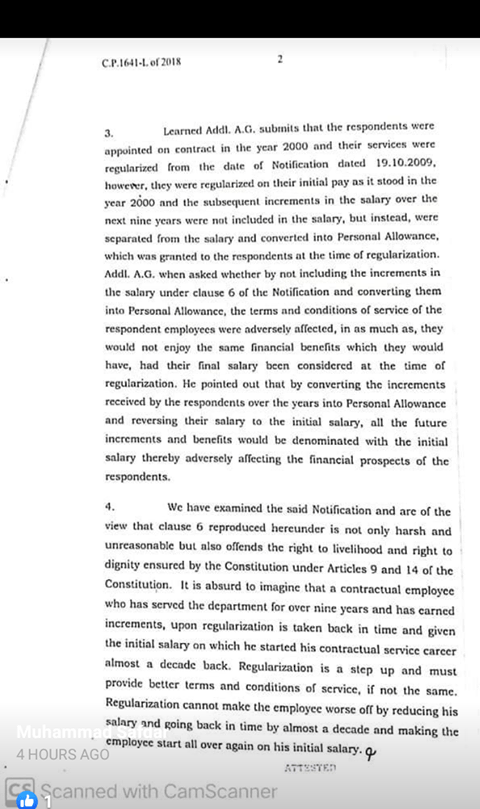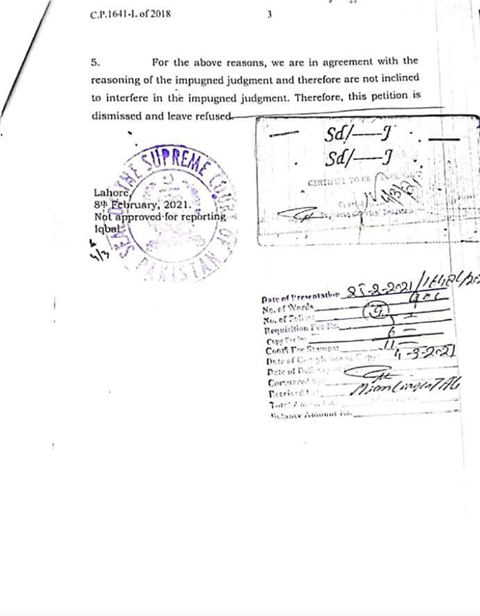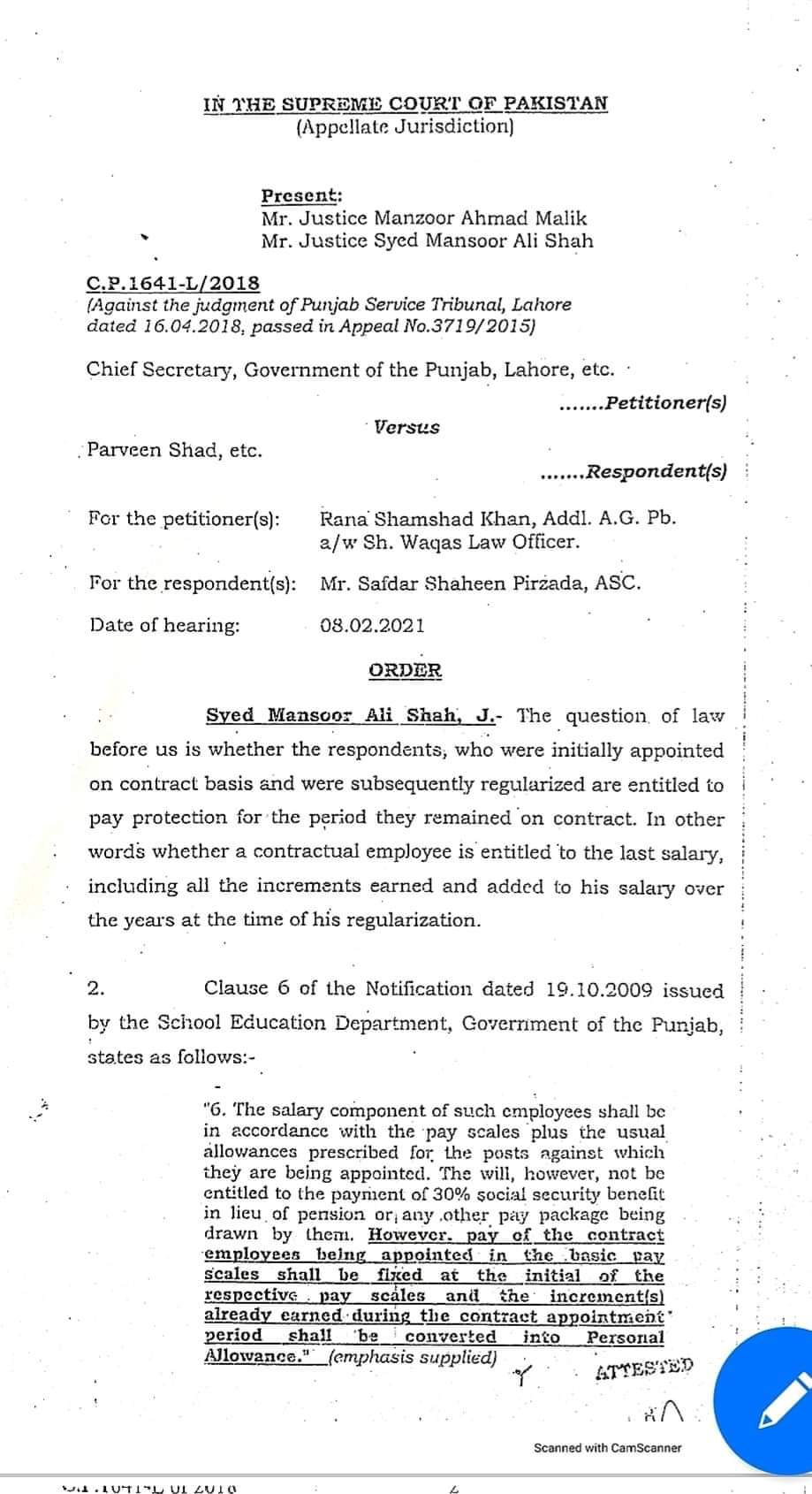 You may also like: Fake Notification of SSC and HSSC Exams 2021