Last Updated on October 30, 2021 by Galaxy World
Government of Sindh, School Education & Literacy Department has issued a Notification on 10-06-2021 in connection with Paper Pattern & Schedule of SSC and HSC Annual Exams 2021 Sindh.
Schedule of SSC and HSC Annual Exams 2021 Sindh
In continuation of this department's Notification of even number dated 22-03-2021, the schedule of Annual Examination 2021 is as under:
SSC Part-II Annual Examination 2021 will start from 5th July 2021
HSC Part-II Annual Exams the Boards will start from 26th July 2021
The Education Boards will give only the papers of elective subjects.
The paper pattern consists of 50% Multiple Choice Questions (MCQs) 30%, Short Questions 30%, and long questions 20%.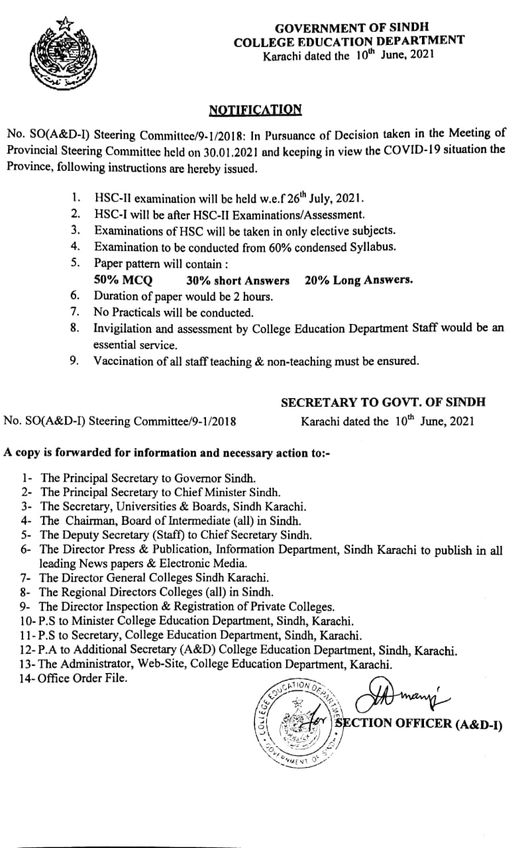 The government of Sindh College Education Department has also issued the Notification on 10th June 2021 and issued the following instructions:
Paper Pattern & Instructions for HSC Exams
Paper pattern and other exams related instructions are as under:
Higher Secondary School Exams, the Boards will start with effect from 26-07-2021
The Boards will give the exams of HSC-I after HSC-II exams/Assessment.
The HSC exams 2021 are only in elective subjects.
Boards will conduct the examinations from a 60% condensed revised syllabus.
Paper Pattern is as under:
50% MCQs
30% Short Answers
20% Long Answers
No practical exams, the education Boards, will conduct.
Invigilation and assessment by College Education Department staff would be an essential service
Vaccination of all staff teaching & non-teaching must the concerned ensure.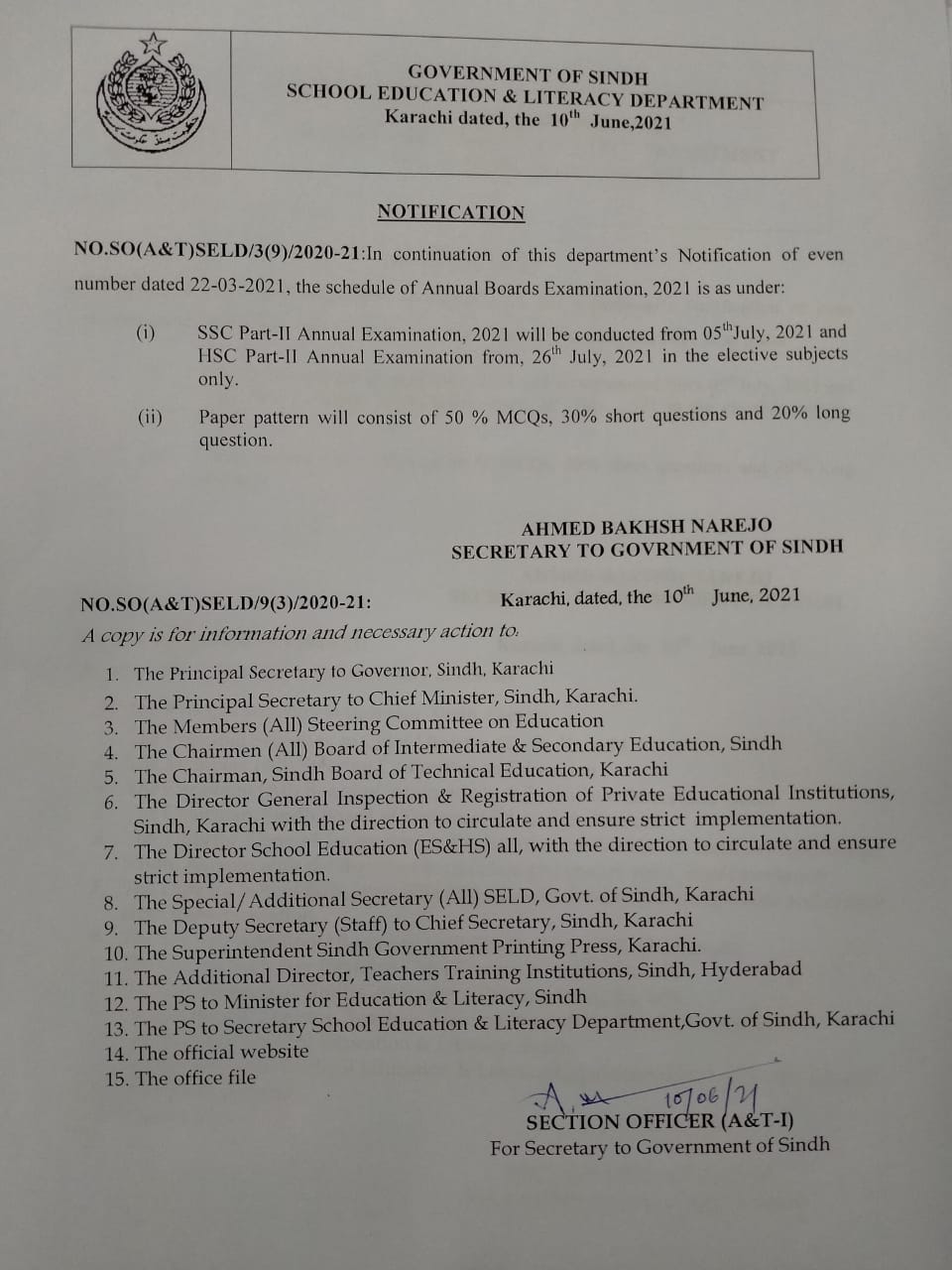 You may also like: Revised Date Sheet FBISE Annual Exams 2021