The Provincial Education Minister Mr. Murad Raas has announced that there is No Extension in Winter Holidays 2021-22 in Punjab Schools. There were rumors that the Government of Punjab has extended the winter vacation 2021-2022. But finally, the Minister has confirmed that same that there is no extension.
No Extension in Winter Holidays 2021-22 in Punjab Schools
According to the announcement of Mr. Murad Raas' " All schools of the province of Punjab that had winter vacation till 06-01-2022 will open now on 7th January 2022. We welcome our dear students and teachers back to school. Please follow the COVOD-19 Corona Virus SOPS that the Govt issued.
Now it is clear from the above statement that all schools in Punjab there Punjab Govt announced winter holidays till 6th January 2022 will open on 7th January 2021. There is no more extension in these holidays.
Before this Punjab Government announced the winter holidays in Punjab wef 3rd December 2021 to 06-01-2022. In some districts, the Government declared the winter vacations 2021-2022 wef 3rd January 2022 to 13th January 2022. These schools will also open as per the previous schedule. So follow SOPS and go to schools, welcome back.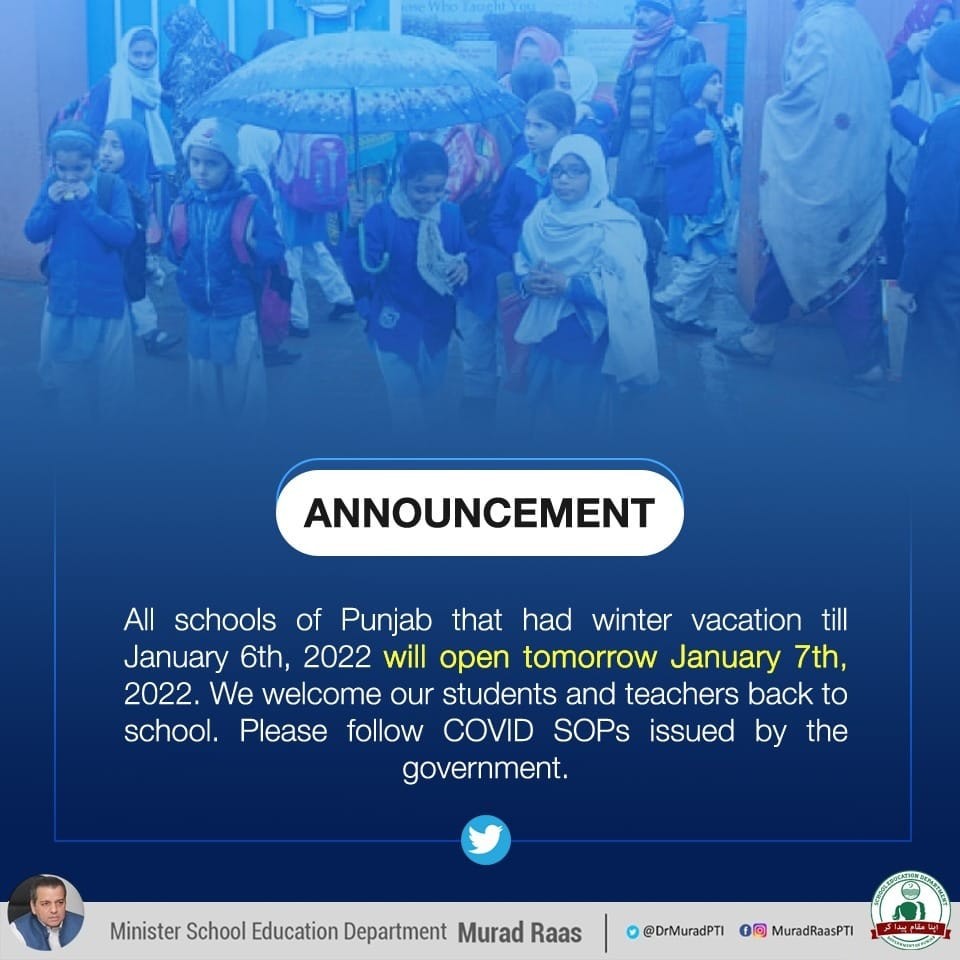 Federal Government has also decided the same and FDE has issued clarification regarding fake notification of winter holidays extension 2022-23. So Federal and Punjab Government schools and colleges will re-open on 9th Jan 2023.