The process of the Educators Recruitment in Punjab Govt Schools is expected to complete till the month of April 2014. The Applications for the test under NTS are under process and the last date to submit the application, given by NTS is 20th November 2014.
According to the news the NTS has been directed to complete the process of tests till the end of December and the final list be provided to the department within the stipulated period. The Interviews for the selected candidates will be held in the month of January 2014 and the joining letter to the selected candidates will be issued before the April 2014 i.e the start of new academic session.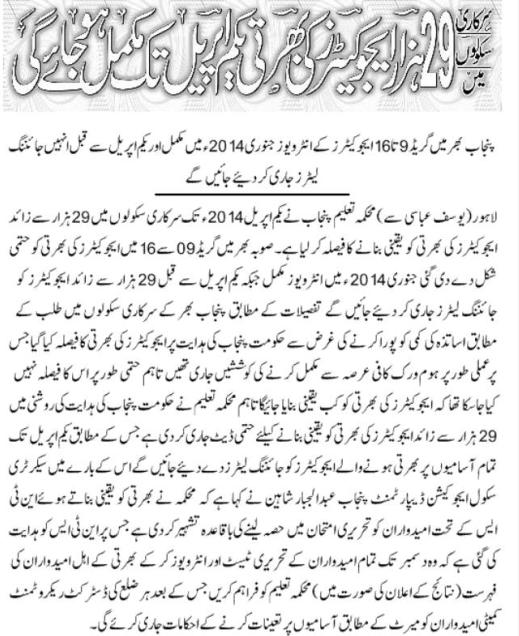 Summary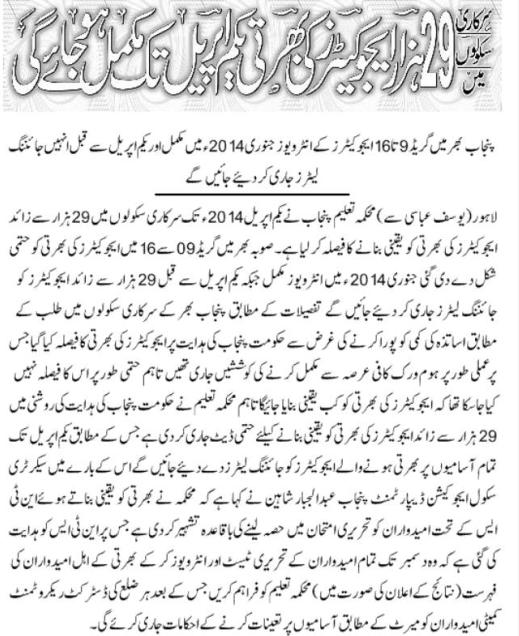 Article Name
When will the Process of 29000 Educators Recruitment in Punjab Complete?
Description
Finalization of Recruitment of Educators in Punjab process is expected till April 2014. Interviews are expected in January 2014. Tests will be completed till end of December 2013.
Author