Last Updated on February 13, 2021 by Galaxy World
Finance Department Khyber Pakhtunkhwa has issued Notification No. FD/SO(FR)10-22/2014 dated 20th May 2014 in connection with the Upgradation of Clerical Staff in KPK with effect from immediate effect.  According to this Notification, the following clerical posts have been upgraded:
Upgradation of Clerical Staff in KPK
| | | | |
| --- | --- | --- | --- |
| S. No | Category | Existing Pay Scale | Revised Pay Scale |
| 1 | Junior Clerk (JC) | BPS-07 (5800-320-15400) | BPS-11 (6600-460-20400) |
| 2 | Senior Clerk (SC) | BPS-09 (6200-380-17600) | BPS-14 (8000-610-26300) |
| 3 | Assistant | BPS-14 (8000-610-26300) | BPS-16 (10000-800-34000) |
| 4 | Superintendent | BPS-16 (10000-800-34000) | BPS-17 (16000-1200-40000) |
The pay of the existing incumbents of the posts shall be fixed in the higher pay scales at a stage next above the pay in the lower scale. This Notification has been delivered by Mr. Jamal Nasir. 
Download a clear copy from the link below There are two notifications:
Download Notification Upgradation of Clerical Satff KPK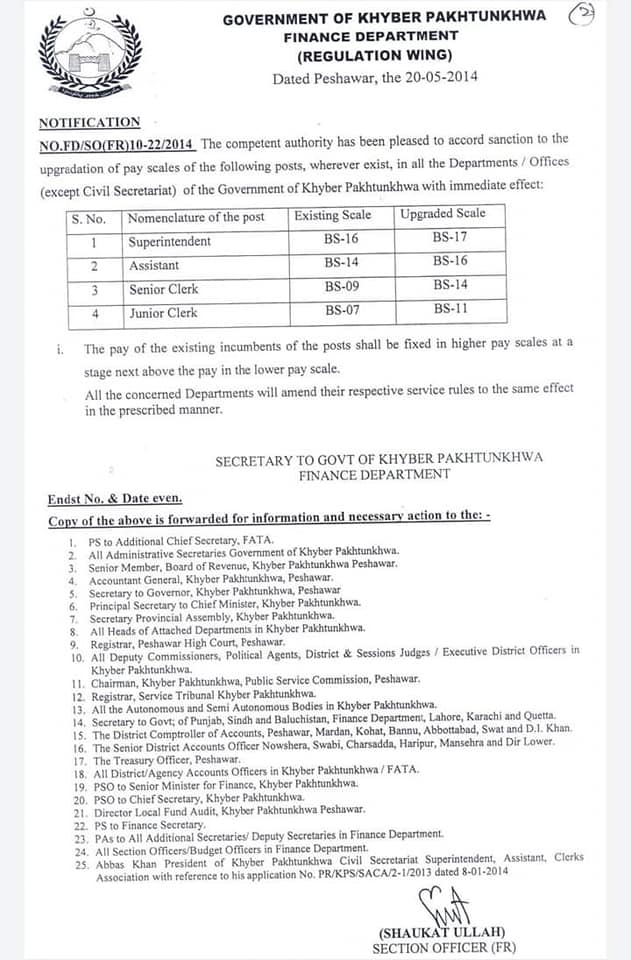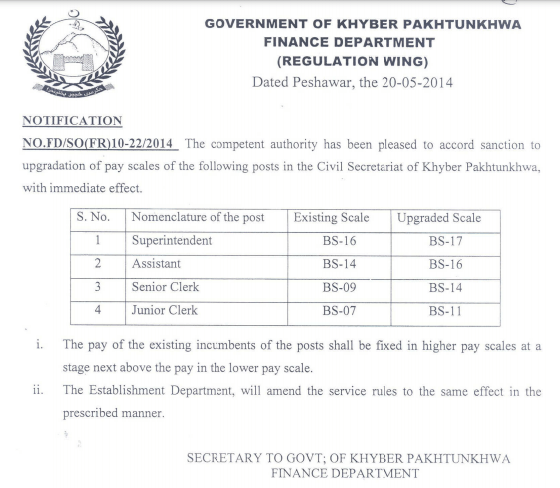 KPK Time Scale Promotion of Employees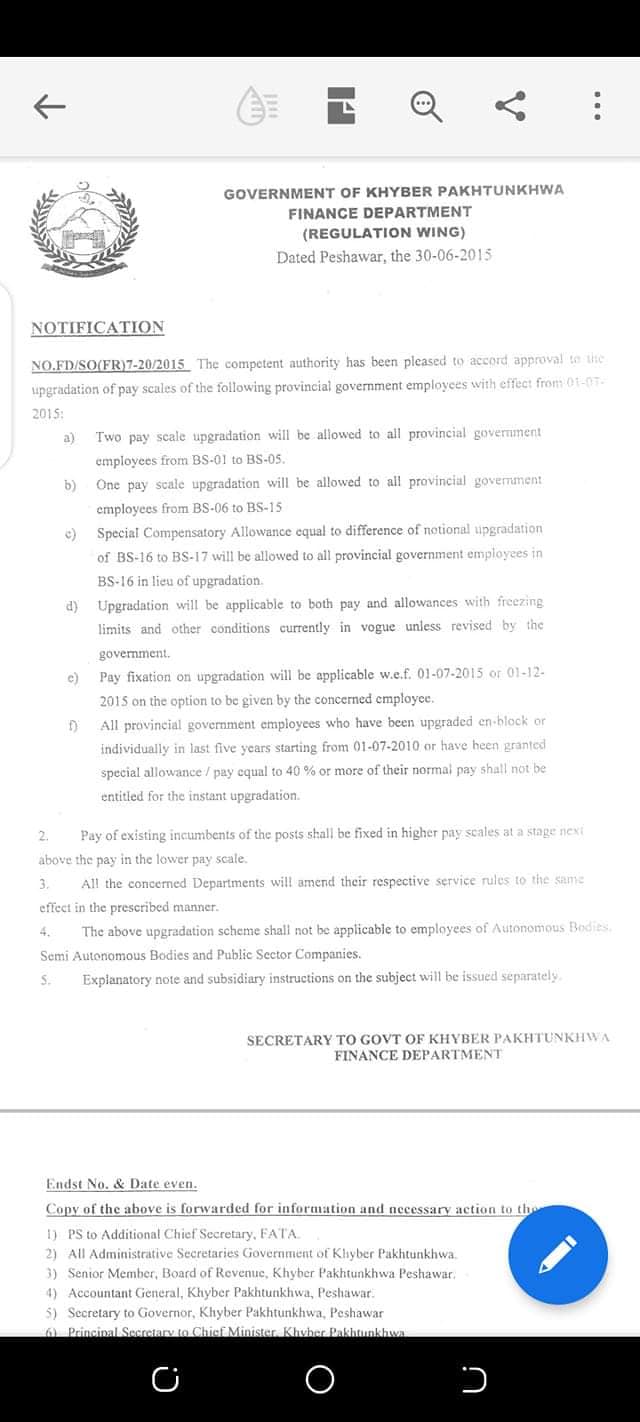 Many employees are asking about the up-gradation and time scale promotion for the federal employees like KPK. This is the formula that the KP Government adopted for the employees. This also what the Federal employees want. I hope the FG will adopt the same promotion and time scale scheme. The Government should also keep in mind the other equivalent posts for up-gradation of the Federal employees while doing up-gradation of clerical staff FG. Let's see the action of the Finance Division.