Last Updated on August 23, 2019 by Galaxy World
A number of vacancies announced by FPSC have been updated here. These vacancies have been announced in various departments of Pakistan. Last date to apply online for these vacancies is 22-04-2019.
                All details about these vacancies are available at the website of Federal Public Service Commission. Some vacancies are temporary and others are permanent.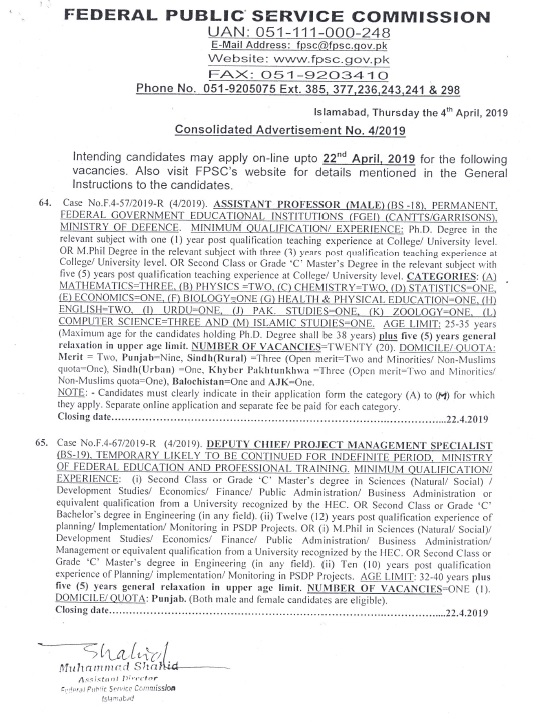 You may also like: CSS Examination 2020 Schedule