Last Updated on October 31, 2021 by Galaxy World
The seniority list of the Federal Govt Educational Employees BPS- 16 and above has been issued recently by the FGEIs (C/G) Dte GHQ Rawalpindi. It is provisional seniority list.
Seniority List FGEIs Teaching Staff BPS-16 and Above
The main feature of this seniority list is that all the Urdu Medium and English Medium teachers have been merged intothe same seniority list as all the Federal Govt Educational Institutions now are working as English Medium and there is no concept of Urdu Medium. This seniority list consists of Trained Graduate Teachers (TGT), Vise Principals BPS-17, Principals BPS-18, Principals BPS-19 and Principals BPS-20 of Federal Govt Employees. Seniority List of MTTs and seniority list of TUGTs is expected to issue soon.
Download Final Merged Seniority List of VPs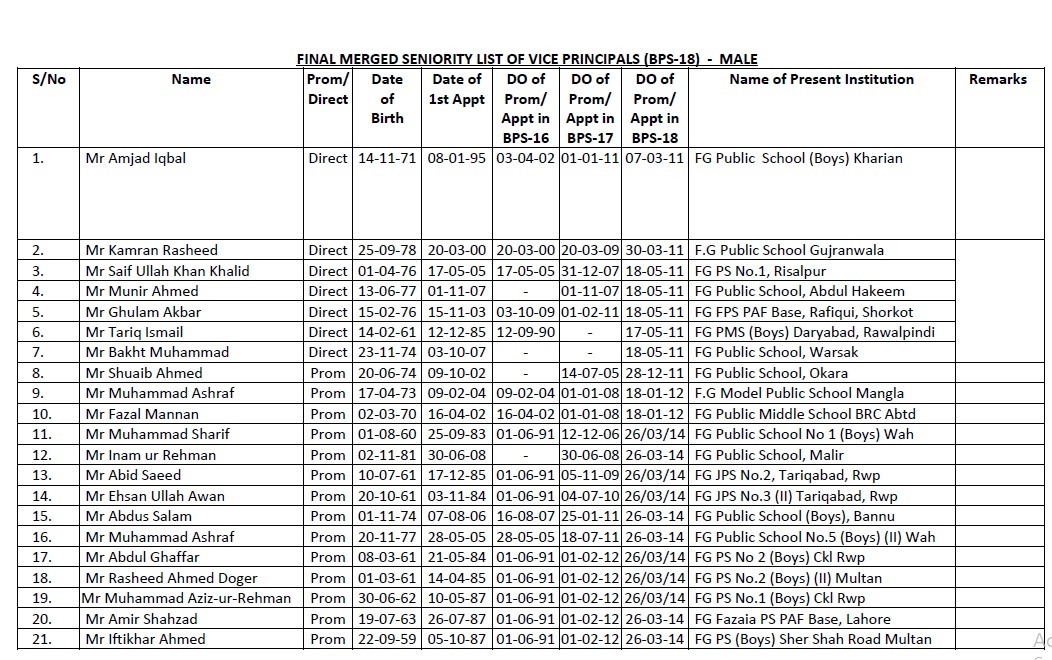 Special thanks to Rana Afzal for sending the copy of the Seniority List FGEIs Teaching Staff BPS-16 and Above for the information of the employees.