Last Updated on December 30, 2019 by Galaxy World
Government of the Punjab, Higher Education Department has issued Notification on 29-08-2019 in connection with Re-Constitute Sub-Campus of University of Sargodha as University of Mianwali at city Mianwali. Detail is as under:
The Competent Authority has been pleased to re-constitute the sub-campus of University of Sargodha at Mianwali as University of Mianwali under Section 3(1) of the University of Mianwali Ordinance 2019 (X of 2019).
BY: MR. ZAHID KHAN
The copy of the same Notification has been forwaded to Secretary to Governor Punjab, Secretary to Chief Minister, Punjab, The Chairman Higher Education Commission, Islamabad and others.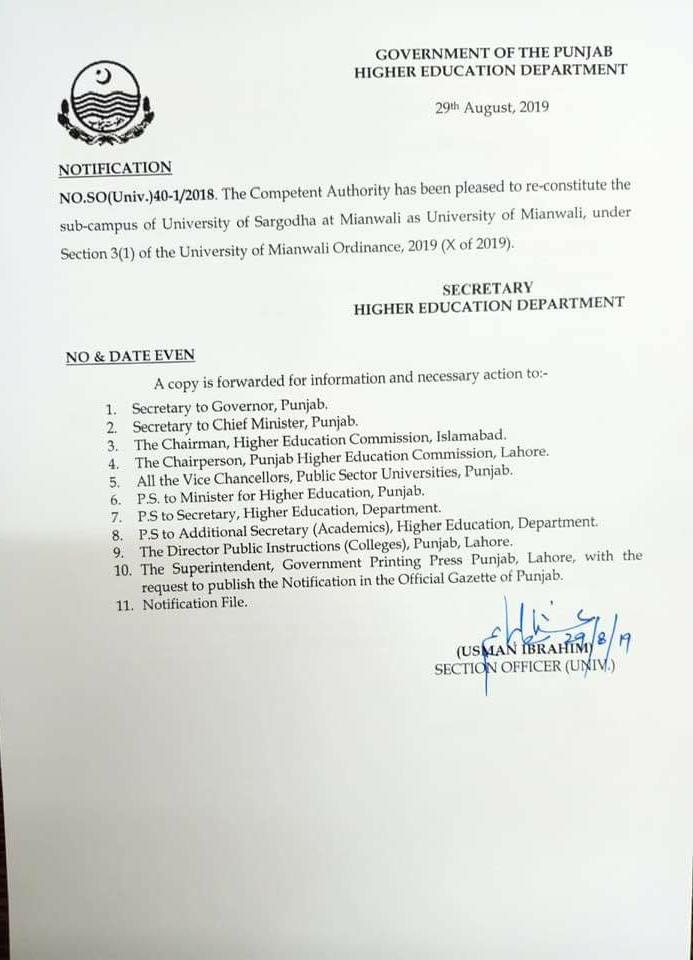 Updates of University of Mianwali
latest letter in connection with nomination of members of the Provincial Assembly of the Punjab to Serve on the Syndicate of the University of Mianwali has been issued on 30-12-2019.