Government of the Sindh, College Education Department has issued letter on 28-10-2019 in connection with Recruitment 1500 Posts of Lecturers BPS-17 of Various Subjects for male and female in the colleges of Sindh. Detail is as under:
I am directed to forward herewith Requisition form duly countersigned by the Secretary, College Education Department, Department, Government of Sindh, Karachi. This letter is regarding the recruitment of 1500 to the posts of Lecturers (BPS-17) Male & Female. It is requested you to please furnish the recommendations after completing all codal formalities into the matter. Federal Public Service Commission Jobs November 2019 have also been announced on 30-10-2019.  Detail of these posts is as under:
Requisition for Appointment of Female Lecturers BPS-17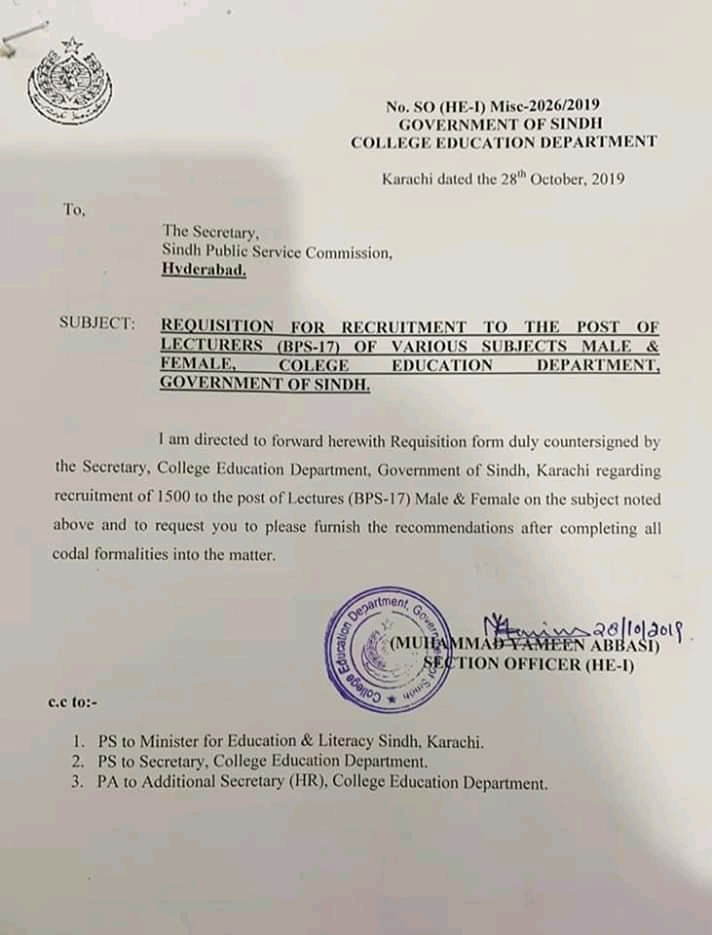 Bio Chemistry 05 posts
Botany 30 Posts
Chemistry 60 Posts
Computer Science 20 Posts
Mathematics 75 Posts
Micro Biology 05 Posts
Physics 90 Posts
Zoology 30 Posts
Commerce 35 Posts
Economics 10 Posts
Geography 25 Posts
Statics 10 Posts
Education 10 Posts
English 100 Posts
Muslim History 20 Posts
Islamic Studies 60 Posts
Pakistan Studies 50 Posts
Sindhi 27 Posts
Urdu 80 Posts
Islamic Culture 05 Posts
Civic 10 Posts
Political Science 20 Posts
Brail Instructor 03 Posts
Total Posts Females        720 Posts
Total Posts Males             780 Posts
Grand Total                        1500 Post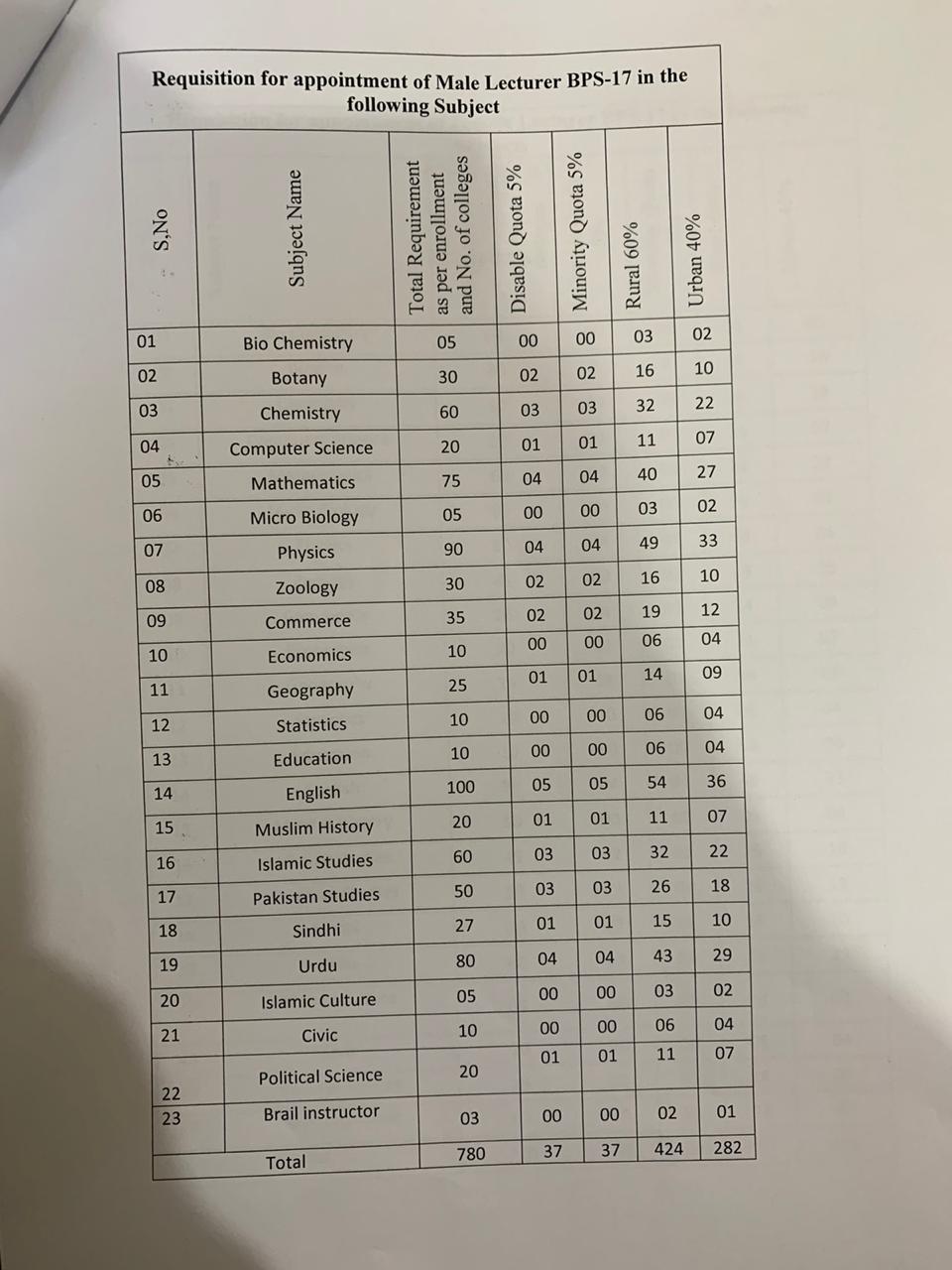 Requisition for Appointment of Male Lecturers BPS-17
Detail of Male Lecturers Vacancies through Sindh Public Service Commission (SPSC) are as under: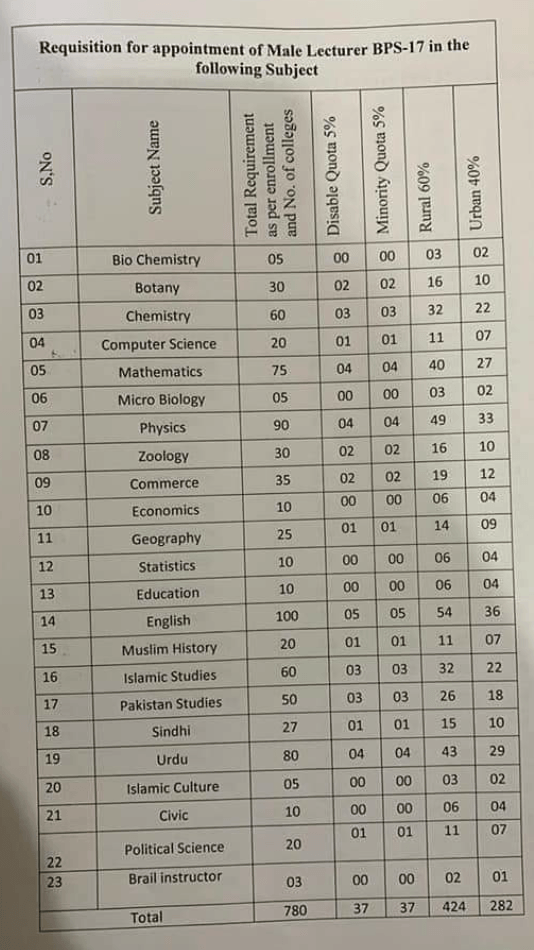 It is added here that Balochistan Government has also announced lecturers and other vacancies as BPSC Vacancies in College, Higher & Technical Department. The further updates of these jobs in Sindh Colleges, as soon as i get the updates, shall share. I hope the advertisement of the same will be issued during the coming Sunday. As you know advertisement No. 10/ 2019 for Vacancies in Agriculture Department Sindh and Others has already been shared and next is the advertisement No. 11 / 2019.