Last Updated on November 5, 2019 by Galaxy World
Office of the Deputy Commissioner Shaheed Benazirabad has issued Notification on 05-11-2019 in connection with Local Holiday on 6th November 2019.
According to the Notification, on the occasion of 748th Urs of Hazrat Syed Asghar Shah (Sakhi Jam Dattar), the 6th November, 2019 (Wednesday) is hereby declared as a Local Holiday within the limites of the District Shaheed Benazirabad of the Province of Sindh.
Special thanks to Mr. Muhammad Bux Saleem Khaskheli for sending the copy of the Notification of Local Holiday on 06-11-2019 in the District Shaheed Benazirabad.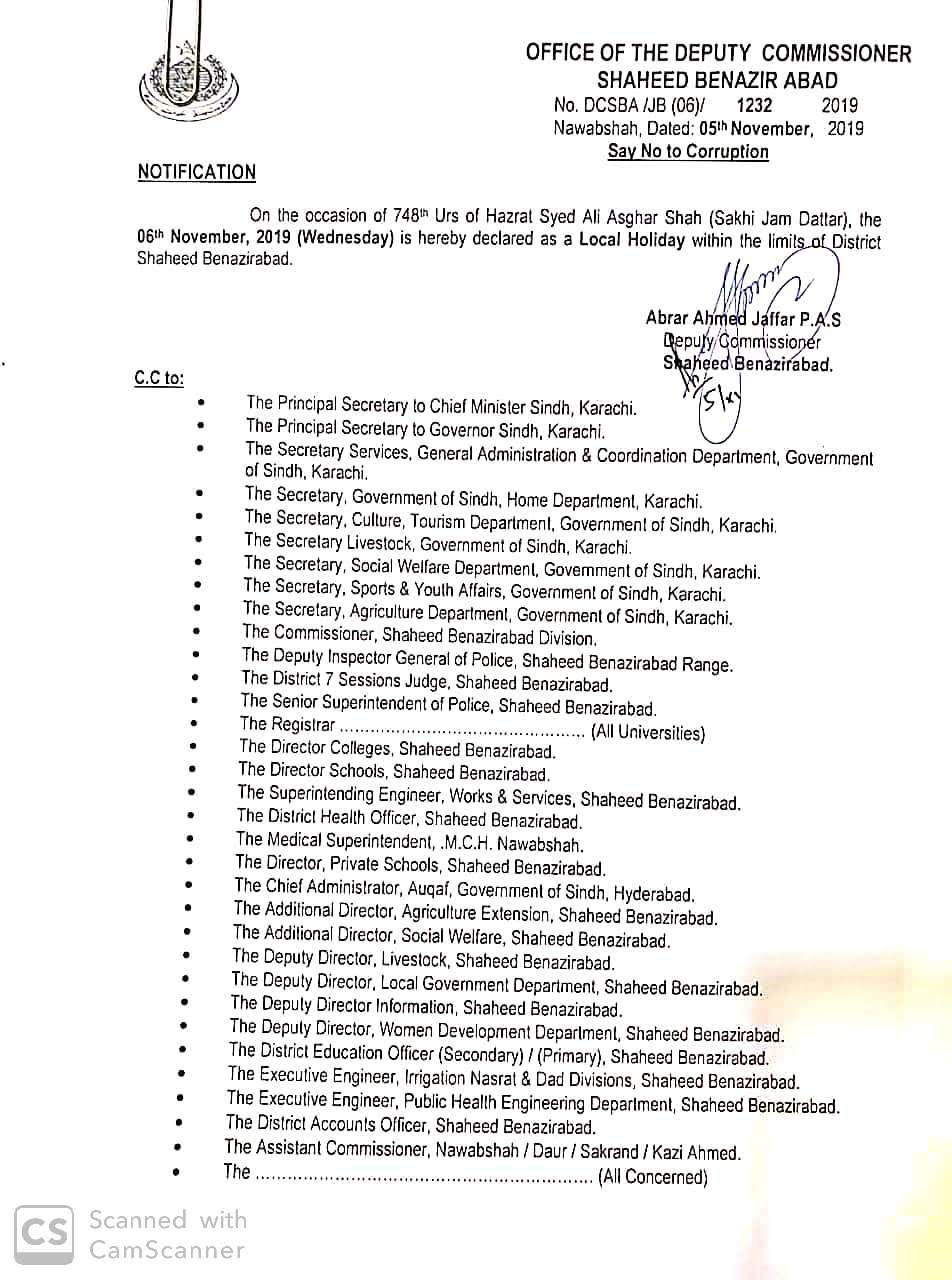 For Students: Ehsaas Undergraduate Scholarships