Last Updated on January 17, 2020 by Galaxy World
Government of the Punjab, Finance Department has issued Notification on 17-01-2020 in connection with Clarification Regarding Non Practicing Allowance Health Department. Detail is as under:
I am directed to refer to your letter No. SI(B&A)1-69/2019/9940 dated 06.12.2019 on the subject noted above and to intimate that Non-Practicing Allowance was not admissible to the doctors of Tehsil Headquarters Hospitals as per Health Department's letter No. SO (H&D) 16/113-69 (Provl,) dated 04.02.1975 (Copy enclosed).
Therefore, the Administrative Department may clarify that under which policy the Non-Practicing Allowance is admissible to the doctors serving at Tehsil Headquarters Hospitals, District Sargodha.
Special thanks to Mr. Zahid Khan for sending the copy of the Notification of clarification of Non Practicing Allowance Health Department Punjab.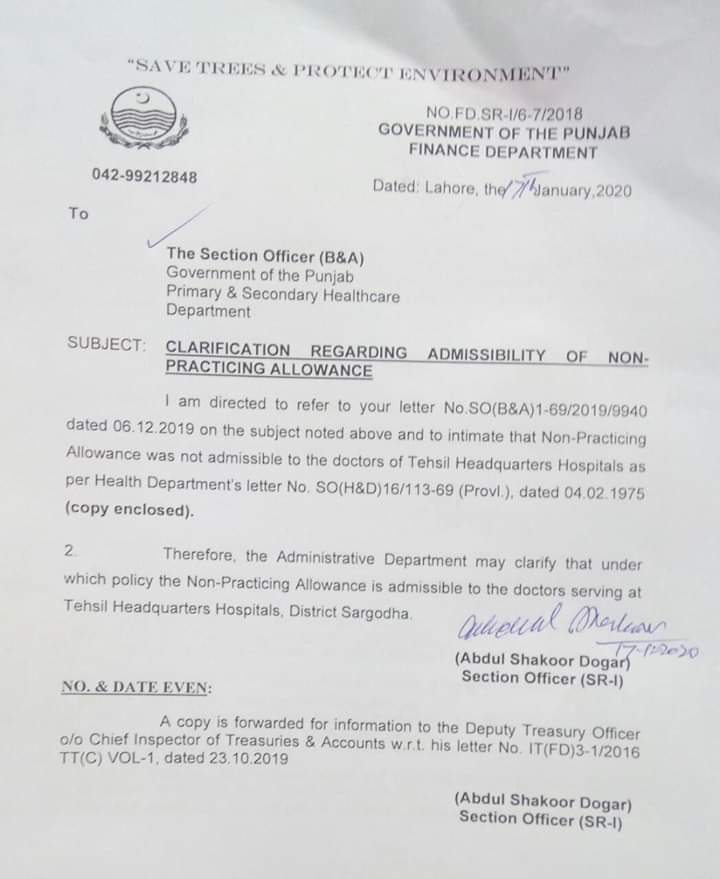 You may also like: Health Professional Allowance KPK