Last Updated on March 18, 2020 by Galaxy World
It is shared for the information of students, teachers and parents that Date Sheet HSSC Annual Exam 2020 FBISE (federal Board of Intermediate & Secondary Education, Islamabad) has been announced. Federal Board Islamabad has issued the same date sheet of HSSC-I & HSSC-II (1st Year and 2nd Year) on 27th February 2020.
                           According to the Federal Board Date Sheet HSSC, FBISE exam 2020 will commence with effect from Thursday 09-04-2020. 1st paper will be for the subject of Psychology-II. Federal Board will give the exam in morning and evening shifts. Morning Shift will start at 9 am and end at 12:00 noon generally while evening shift papers will start 2:00 pm. Most of the papers are at 1st shifts. Saturdays and Sundays will be off (Closed Days). The Board will give practical examinations with effect from 28th May 2020.
                        Good luck to the FA / F.Sc students of FBISE
Copy of Date Sheet HSSC Annual Exam 2020 FBISE
The copy of date Sheet Inter exam 2020 of Federal Board of Intermediate and Secondary Education Islamabad is under: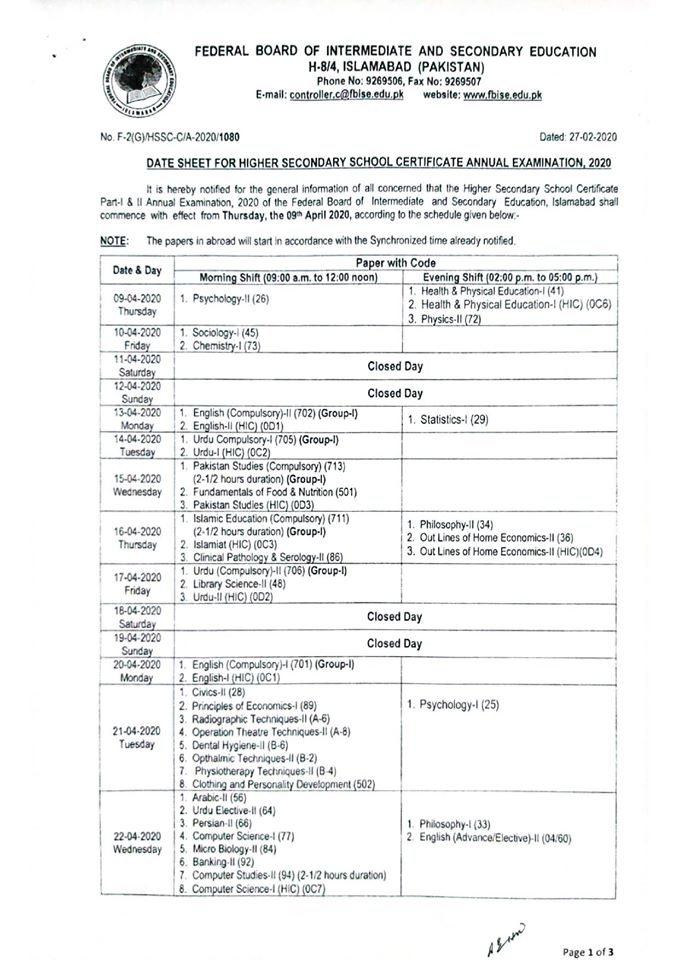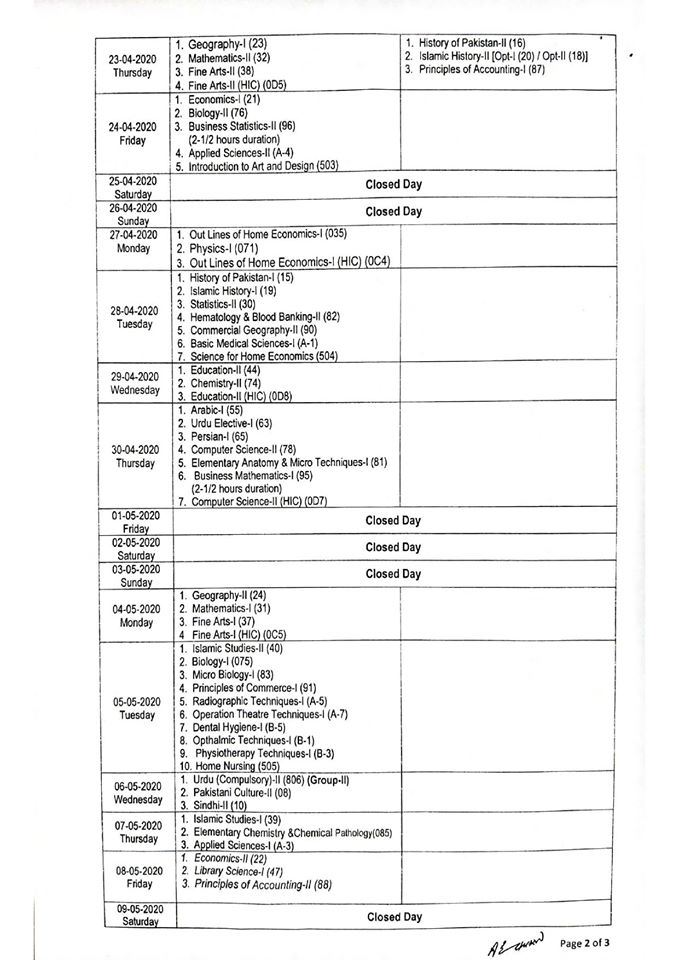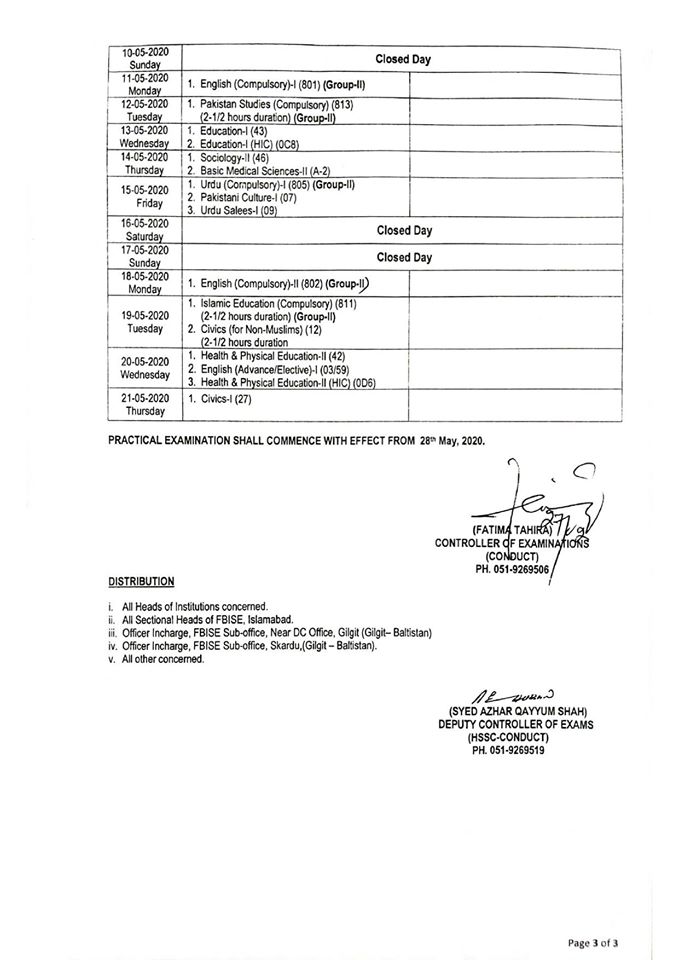 Latest Updates Federal Board 2020 Papers
Mr. Shafqat Mahmood Federal Education Minister has announced to postponed all Pakistan Education Boards Exams (9th, 10th, 11th and 12th Class) for the year 2020. Government will announce next date of HSSC papers on or after 1st June 2020. So stay tuned with us for the latest updates.