Board of Intermediate & Secondary Education Multan has issued press releases on 13-04-2020 in connection with Clarification BISE Multan Promotion of Students without Exams. The detail is as under:
Clarification BISE Multan Promotion of Students
Chairperson Board Multan Dr. Shamim Akhtar Sial has taken a serious notice of the rumors spread on social media regarding passing the students of the Board classes without taking the exams or on the basis of the papers the students already have taken.  He strictly said that no candidate they will promote to the next class or declared passed without taking examination papers.
Holding of exams and their results are always decided under Government Policy and decision of controlling authority. There is no truth in the news that some social medial users spread.  He advised the students that they should not pay attention to such false news and prepare for the examinations. They should stay home and save themselves and work hard to go through the coming exams. Under the Government policy, as soon as controlling authority decides for the examinations and issue schedule of papers, they will inform the candidates through SMS, Print Media, and Electronic Media.
Students can also get the information of all kinds from the Board website too.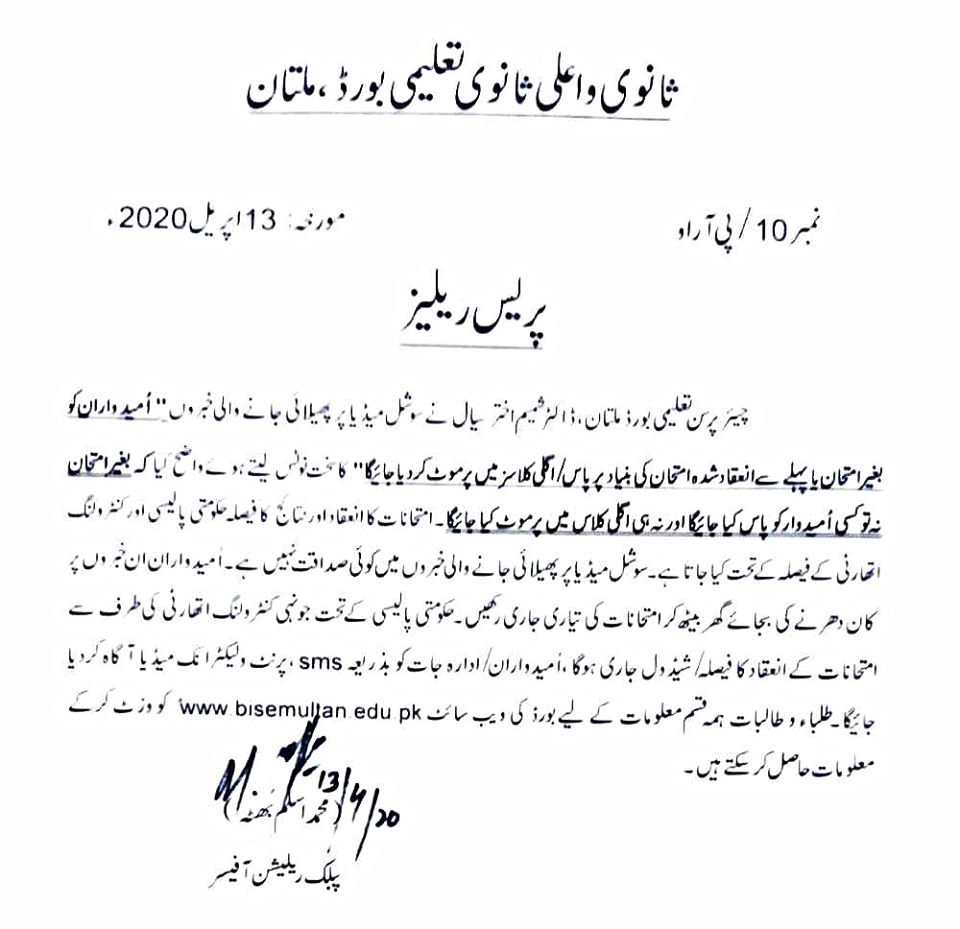 I also received messages regarding the same and also read the same news on social media. Keeping in view the situation and issuing the clarification by Board, I shared the press release by Multan Education Board.
You may also like: Passing the Students without Board Exams 2020