Last Updated on August 25, 2023 by Galaxy World
Board of Intermediate & Secondary Education Multan has issued a press release on 20-09-2021 in connection with BISE Multan Class 10th Question Papers 2021 & Objective Keys.
BISE Multan Class 10th Question Papers 2021 & Objective Keys
        According to this press release the Multan Board informs all the concerned that the Board has uploaded the following on their website:
All subjects question papers class 10th (Objective & Subjective)
Marking Instructions (Objective Keys)
All teachers, parents, and students should read all question papers and objective keys. If they find any mistake in these two, they should inform the Board office. The due date is before 20 days of the publication of the result. After that BISE Multan will not take any responsibility for the mistake.
It is to share for the information of students, teachers, and parents that the date of announcement of Multan Board Annual Result SSC and HSSC 2021 has been finalized. They can check/find the results of the students online on the scheduled dates and time.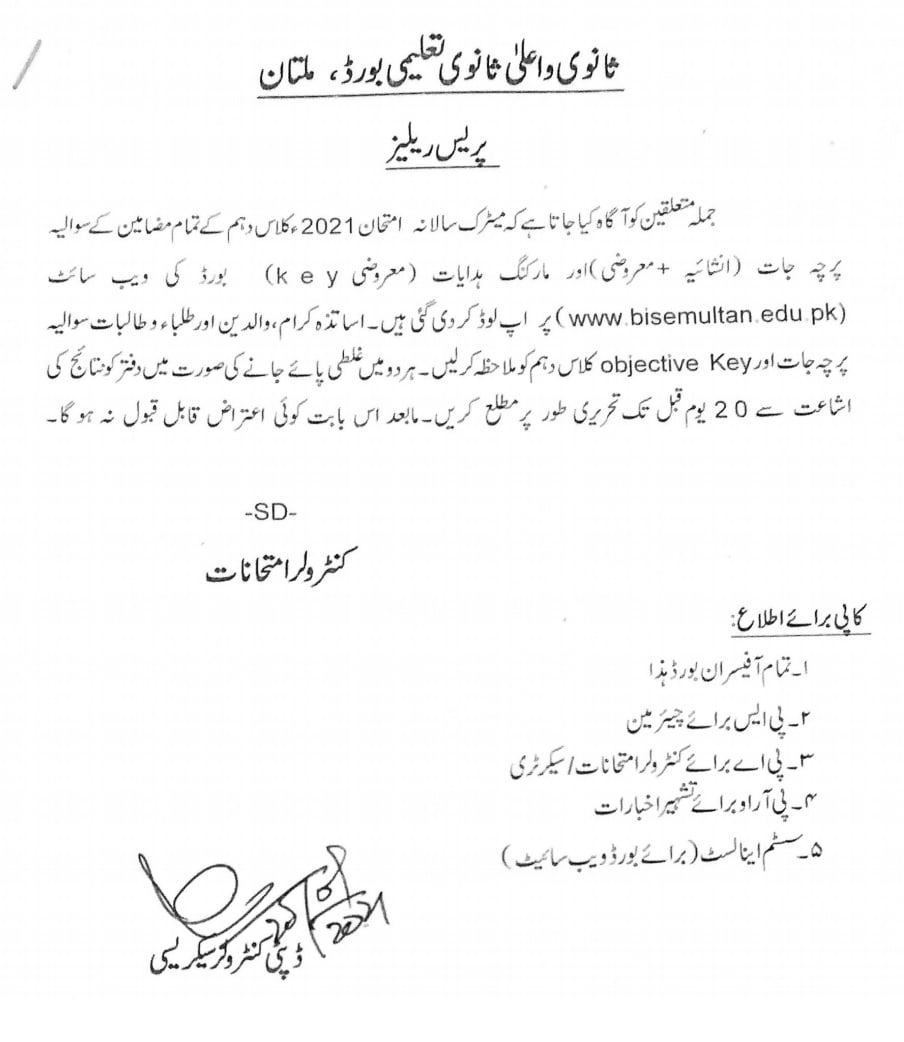 Where to Check the Answer Keys?
The students of Multan Board can find the answer keys and question papers as under:
What the Students to Do?
The above press release is important for the students/teachers/parents. They should take it seriously and take action on it. As the Board has mentioned that after the due date the Board will not be responsible for any mistake.  So they should read all the related question papers and objective keys.