Office of the Deputy Commissioner District Malakand has issued Notification on 21-05-2020 in connection with Ban on Entry of Tourists. The details are as under:
Ban on Entry of Tourists
Due to the spread of coronavirus in the Malakand Division, all tourist destinations and hotels are closed till further orders.
You are, therefore, directed to take all possible measures and to ensure that no tourist or tourist vehicle from other districts in general and Punjab, in particular, enters into District Malakand via Palai and Zarabad Check Posts.
Vide this Notification the Government requests to all the visitors, that they should not move to these areas to face any difficulty and wastage of time. As soon as the orders for re-opening these areas the Government announces, they can move then to these areas.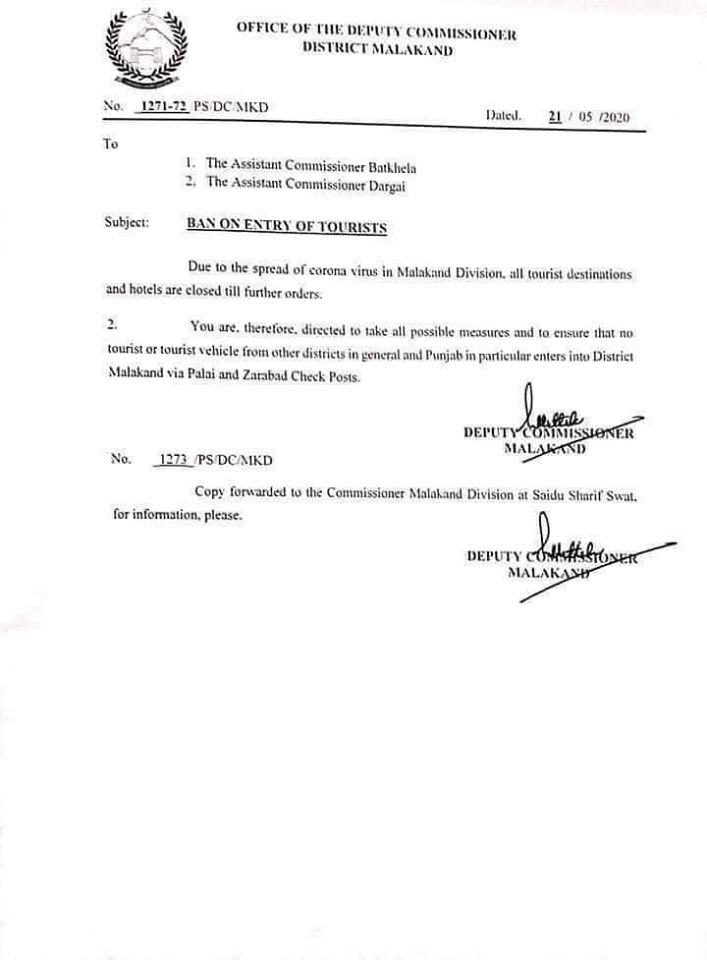 You may also like: Conversion of Govt Guest Houses into Tourists Resorts