Last Updated on June 12, 2020 by Galaxy World
Budget 2020-2021, the Government will announce at 1600 HRS and Today's Salary News in Budget 2020-21 is very important for Government Employees of Pakistan. They are waiting this day for long and they are expecting much from the Government of Pakistan. As the Government is promising the employees to full fill their demands.
Due to the news of last week employees are much worried about their salary increase. Many of the employees as they commented are not expecting much. Some employees still hope that there will be a reasonable increase in the pay of the employees.  The previous stories took a new turn every day. Some times 50% Increase, some times, a 20% increase in salary as well as revision of pay scales even there also was news that IMF demanded to deduct 20% salary of employees. Later on, there was news that the Government opposed the demand of the IMF and proposed a 10% increase in salary.  The most common figure is a 10% increase in salary.
Today's Salary News in Budget 2020-21
Today's News updates as per Daily Dunya and express also shows the same 10% to 20% increase in pay. In the same way, these newspapers also mentioned the same increase in pension.  According to Daily Jang, there are chances for enhancing in salary from 10% to 12% in this budget.
Sama News Updates 10% Increase in Salary
According to Sama News updates at 4 pm, there is a report for 10% Increase in Salary and Pension for employees and pensioners.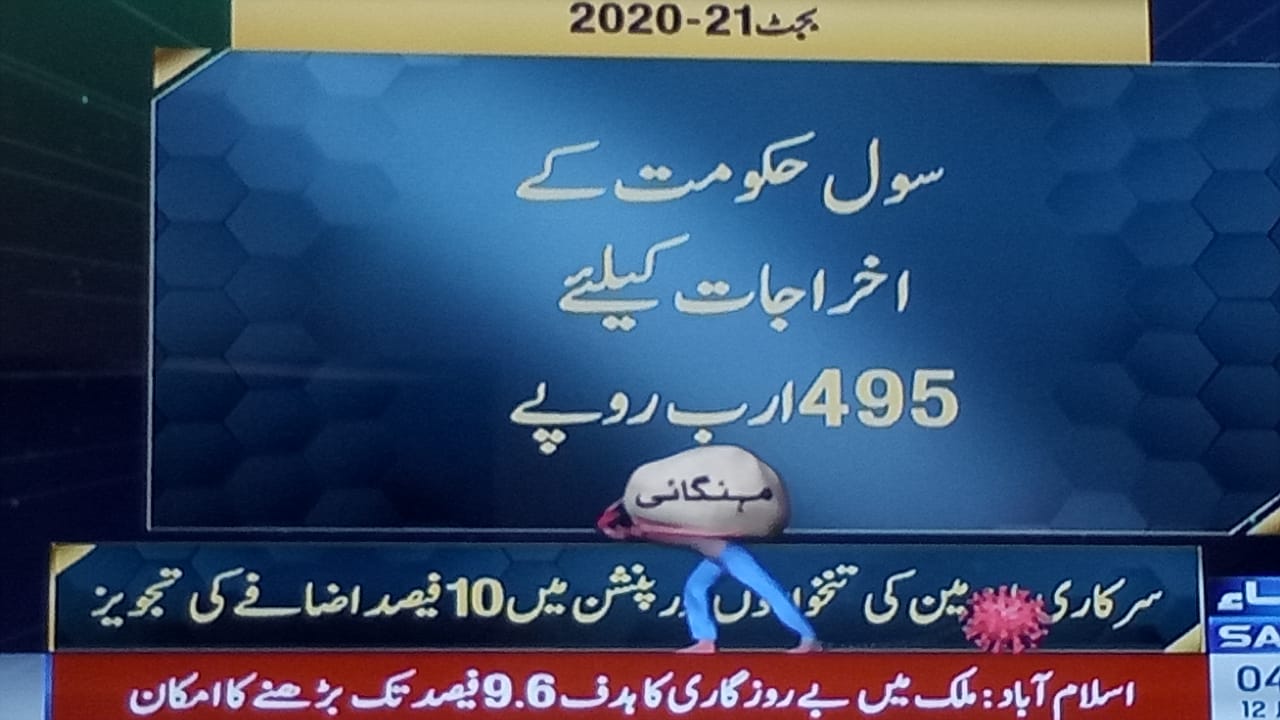 Now Latest Update at 1500 HRS No Increase in Salary Pension
According to latest news of 92 Channel and Express-News, the federal cabinet has approved the Budget 2020-21 but there is no increase in salary and Pension for the employees and pensioners respectively. Let's wait for the Budget speech and there may be chances for increase in pay and pension if any.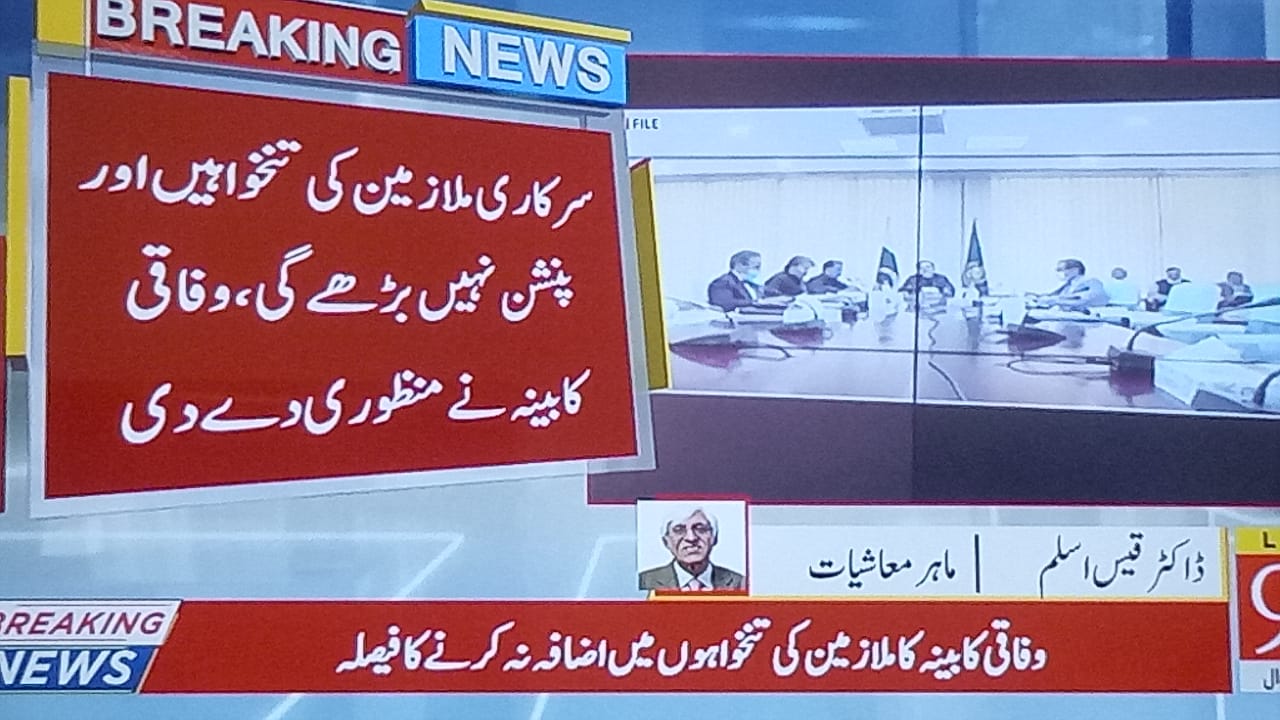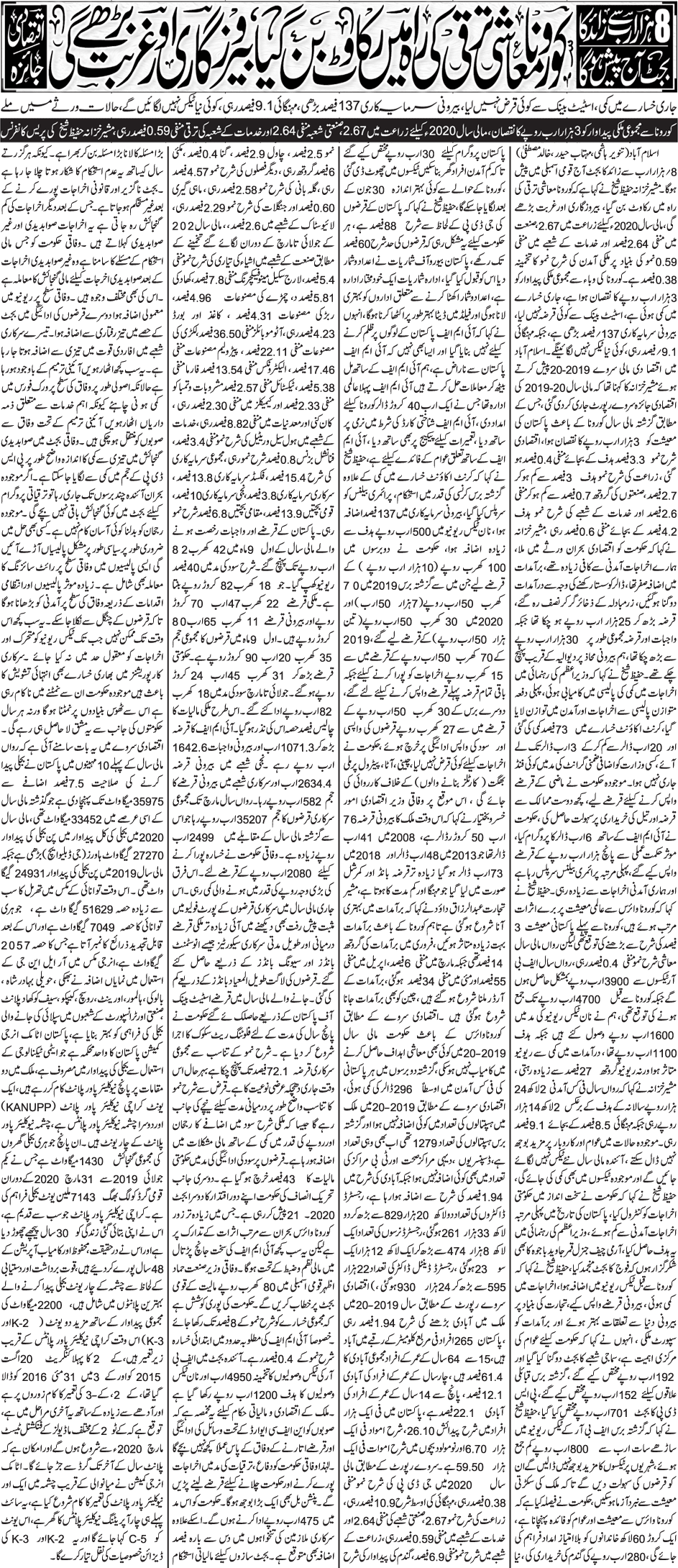 More Media Updates
The budget will be announced at 4 pm and at times there will be various news on media. I shall share all these updates before the budget 2020-21 announcement here for the information of the employees.  So keep tuned with me for further updates of salary that I shall share here. I shall also try to share the budget speech copy as soon as I receive the same. The budget copy will clear all the situations of the actual raise in salaries for the employees of the Government sector.
You may also like: Schedule of 9th Class Registration Punjab