Last Updated on August 10, 2021 by Galaxy World
Office of the Military Accountant General, Kashmir Road Rawalpindi has issued a letter on 24-07-2020 in connection with Upgradation of Post of Data Entry Operators (DEOs) under the Federal Govt. The details are as under:
In pursuance of Finance Division (Regulations Wing) Office Memorandum No. 1(10)R-1/2010, dated.17/12.2019 and with the approval of the Secretary Defence, Ministry of Defence, the Military Accountant General has been pleased to upgrade the post of Data Entry Operator in Pakistan Military Accounts Department from BS-12 to BS-14 w.e.f. 17/12/2019.
2. Further, necessary action may be taken at your end, please.
Special thanks: Mr. Muhammad Shahid Nawaz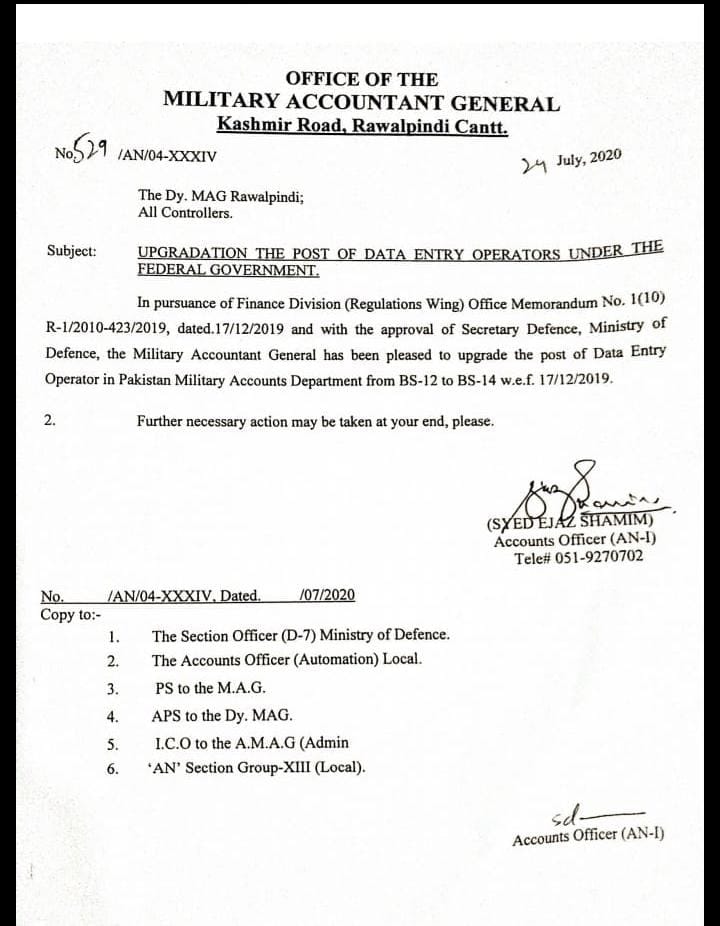 You may also like: Eid-ul-Azha Holiday 2020 by Ministry of Interior