Last Updated on August 10, 2021 by Galaxy World
According to the Interprovincial online conference headed by Education Minister Punjab and Federal Education Minister Shafqat Mehmood, Tentative Date of Opening of Government and Private Schools has been announced. The details are as under:
Tentative Date of Opening of Government and Private Schools
In an online conference, all education ministers of all provinces, secretaries' schools and Higher Education Department, and others participated.
The basic purpose of the conference was to discuss the important issues of education keeping in view the present situation.
If the situation is well, the Government will open the schools with effect from 15th September 2020.
In the conference, they all discussed the issues to open the educational institutions.
The School Education Department has completed the work on SOPs to open the schools.
All other news regarding opening the schools are false and baseless.
Unless there is a danger of COVID-19 to students and teachers, they cannot even think of opening the schools.
They mentioned that they have the foremost priority to save the teachers and students from COVID-19 effects.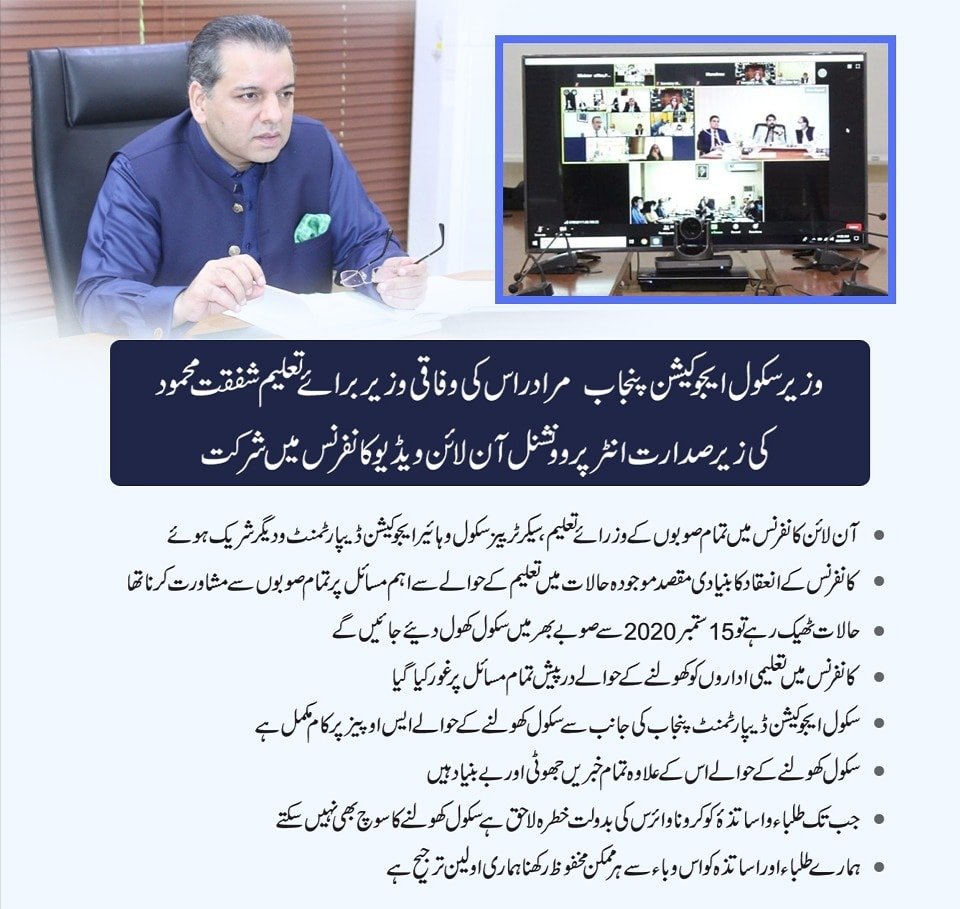 Final Date
There are chances that another conference will be held at the start of the month of September (7th Sep 2020). They will decide in this meeting/conference the final date of the opening of all the educational institutions. In the conference, they will final to open the schools, colleges, and universities of Punjab, Sindh, Balochistan, Khyber Pakhtunkhwa, and Federal. As soon as the committee decides further, I shall update you on the latest situation.  So keep tuned with me for the most latest updates of the school education department. As the situation of the corona virus is becoming better and better day by day, so there are many chances that the committee will decide in favour of education and students. The can decide to open the educational institutions with effect from 15-09-2020.
You may also like: Notification of Office Timings Khyber Pakhtunkhwa