Last Updated on August 10, 2021 by Galaxy World
I am here sharing the important announcement of the meeting and Updates of Closing of Schools as of 05-11-2020. According to the decision of all education ministers meeting decisions, they will not close the schools/colleges and other educational institutions.
Updates of Closing of Schools as on 05-11-2020 all over Pakistan
After reviewing the overall situation of Corona at the Interprovincial Education Ministers meeting, the heads of Gilgit Baltistan, Azad Kashmir, Balochistan, Sindh, Punjab ministers of Wahkam, Higher Education officials, and boards have unanimously decided that they have not yet closed the educational institutions. Will go
At the International Education Minister's meeting, the Ministry of Health briefed the overall situation of Corona. All provincial ministers of education officials, educational board heads and others have unanimously decided that there is no need to close educational institutions in the current situation. Hence educational institutions Will be open.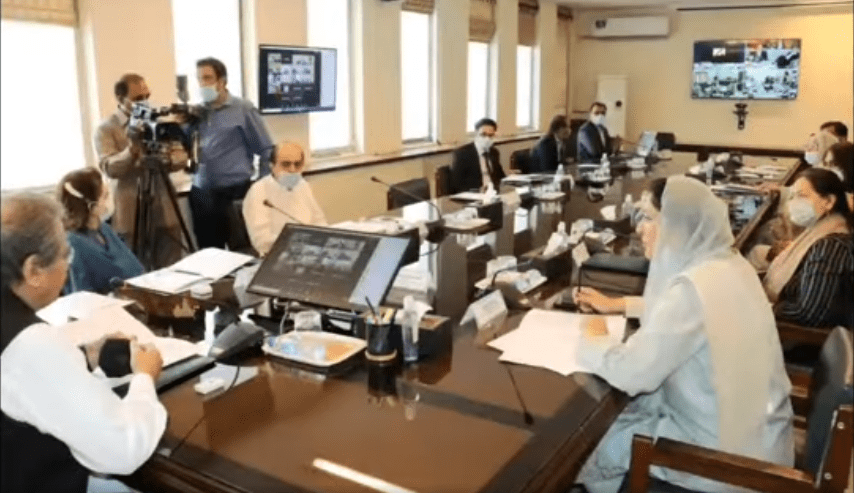 وزیر سکول ایجوکیشن پنجاب ڈاکٹر مراد راس کی وفاقی وزیر برائے تعلیم شفقت محمود کی زیر صدارت انٹر پروونشنل آن لائن ویڈیو کانفرنس میں شرکت
آن لائن کانفرنس میں تمام صوبوں کے وزرائے تعلیم، سیکرٹرییز سکول و ہائیر ایجوکیشن ڈیپارٹمنٹ و دیگر شریک ہوئے
کانفرنس کے انعقاد کا بنیادی مقصد موجودہ حالات میں تعلیم کے حوالے سے اہم مسائل پر تمام صوبوں سے مشاورت کرنا تھا
کانفرنس میں صوبے بھر میں سکول کھلے رکھنے کے فیصلے کو برقرار رکھا گیا ہے
صوبے بھر کے سکول جاری کردہ شیڈول کے مطابق کھلے رہیں گے
تمام سٹیک ہولڈرز ایس او پیز اور خفاظتی انتظامات پر عملدرآمد کو ہر ممکن یقینی بنائیں
ہمارے طلباء اور اساتذہ کو اس وباء سے ہر ممکن مخفوظ رکھنا ہماری اولین ترجیح ہے
So there are no holidays to the educationals institutions.
Updates by Education Minister Punjab
Provincial Minister for School Education Murad Ras attended the International Online Video Conference chaired by Federal Minister for Education Shafqat Mahmood.
Education Ministers of all provinces, Secretariat Schools and Higher Education Department and others participated in the online conference.
The main purpose of holding the conference was to consult with all provinces on important issues regarding education in the current situation.
The decision to keep schools open across the province has been maintained in the conference
Schools across the province will remain open as per the schedule issued.
Ensure the implementation of all steak holders SOPs and safety arrangements at all possible
All the news about the closure of schools are false and baseless
The situation regarding Coronavirus is completely under control
Keeping our students and teachers safe from this epidemic is our top priority.