Office of the MAG has issued a circular on 10-03-2021 in connection with DRA-2021 @ 25%. The details are as under:
MAG Circular Regarding DRA-2021 @ 25%
A copy of Government of Pakistan, Finance Division (Regulation Wing) Islamabad of the dated 03-03-2021 on the above subject, is sent herewith for information / necessary action, please.
Furthermore, before, authorizing Disparity Reduction Allowance @ 25% of the basic pay scales 2017. It is requested to ensure that the said allowance will be admissible to the employees of organizations as mentioned in Annexure-I to ibid OM of the Finance Division and those employees who are drawing additional allowance/allowances equal to or more than 100% of the basic pay (whether frozen or otherwise).
Special Thanks: Mr. Zahid Khan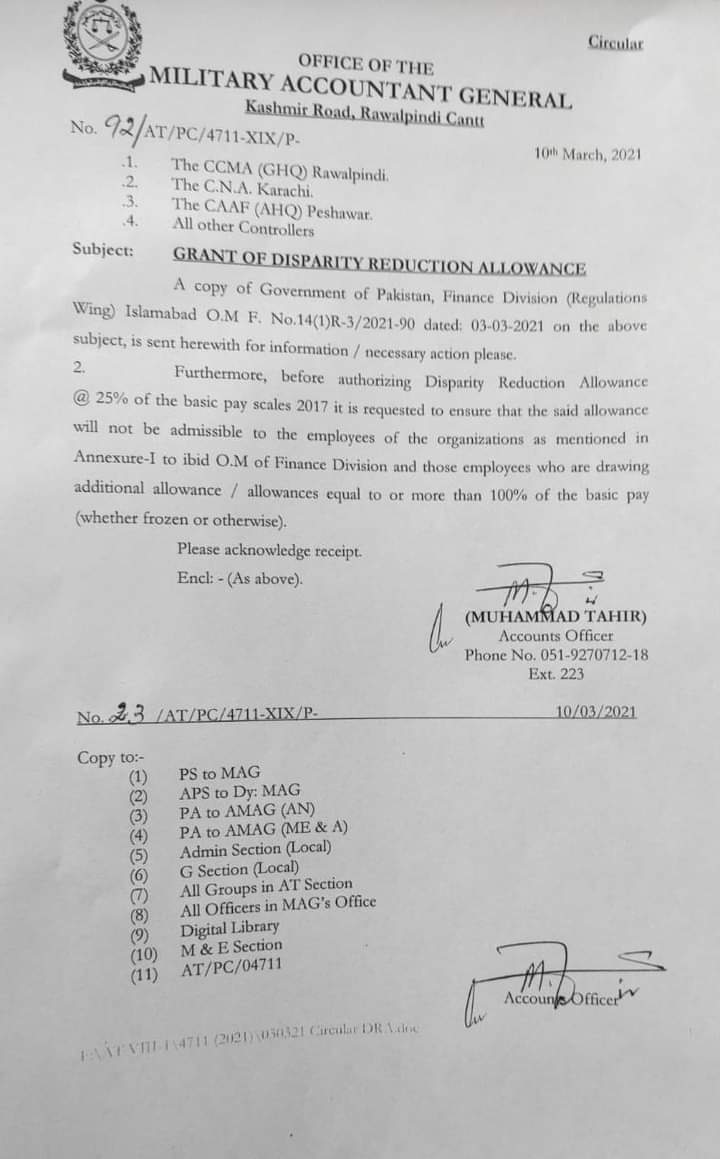 It is to share her for the employees that Finance Division has already issued the Notification of DRA-2021 for Federal employees. This allowance is not for all FG Employees. The employees who are not getting additional allowance will get this. Federal Government has also instructed the provincial Governments to implement the same allowance. But still, the provincial Governments did not issue the Notification even till 10th March 2021. There are chances that Provincial Government will issue the same soon. As soon as I get the updates in this regard I shall share info with the employees.