Last Updated on August 6, 2021 by Galaxy World
Deputy Commissioner Tharparkar has issued a Notification on 19-03-2021 in connection with Notification of Public Holiday on 20th March 2021 in Tharparkar District. The details are as under:
Public Holiday on 20th March 2021 in Tharparkar
In pursuance of Notification of the dated 19-11-2001 of Government of Sindh, Services, General Administration & Coordination Department Karachi, the District Administration, Tharparkar is pleased to declare the following holiday:
20th Mar 2021 (Saturday)
The DC announced this holiday throughout District Tharparkar. He decided so on the occasion of COLOURS OF THAR FESTIVAL-2021.
The DC Office has sent this Notification to all concerned offices. Special thanks to Mr. Muhammad Kaleem Khan for sending the copy of the Notification of Holiday 0n 20-03-2021 in District Tharparkar Sindh.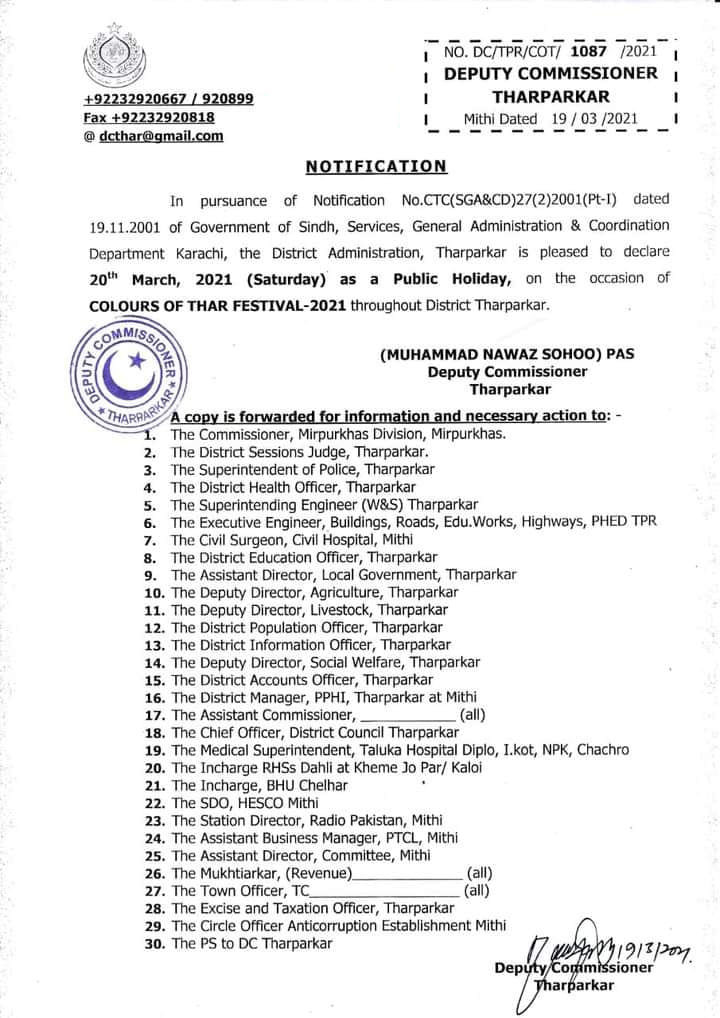 You may also like: Notification of Holiday on 23rd March 2021 in Sindh