As you know that the Case of 20% Special Allowance for the Attached Departments is still in the Supreme Court of Pakistan. The next date of hearing is 16th December 2014. In this case the cause list has been issued.
20% Special Relief Allowance has already been granted to the employees of Ministries and Divisions but the attached departments were deprived of it. Now Mr. Aftab Hassan D.A.G, Qazi Rafi-ud-Din Babar are struggling for the deprived employees of the attached departments.
Special Thanks to Mr. Aftab Hassan Janjua for the updates regarding 20% Special Allowance.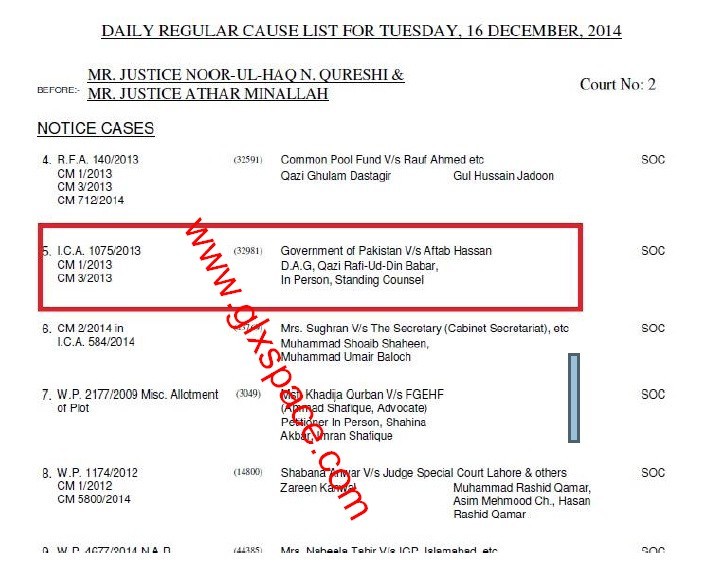 Updates as on 07-02-2014 Regarding 20% Special Relief Allowance
Next Date of hearing is 9th February 2015 in connection with the 20% Special Relief Allowance to all the FG Employees.