Government of the Punjab, Services, General Administration Department (Regulation Wing) has issued Notification No. SOR-III(S&GAD)2-2/2012 dated 11-03-2016 in connection with Appointment of Junior Clerk under Rule 17-A in BPS-11.
According to this Notification, after the upgradation of clerical staff in Punjab, the appointment of Junior Clerk under Rule 17-A shall be made in BPS-11. In the same way all the Junior Clerk appointed in BPS-07 shall now be upgraded in BPS-11.
Special thanks to Mr. Waseem Khan for sending the copy of the Notification.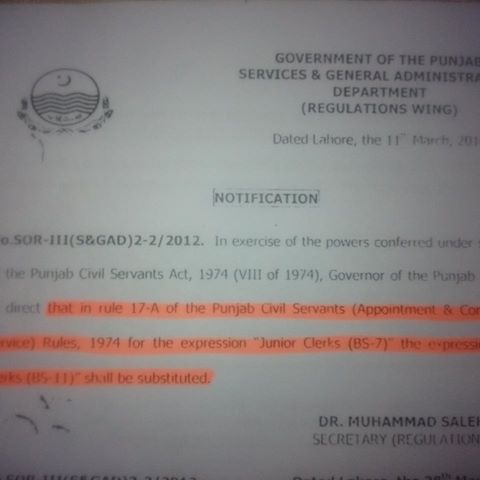 There is an other copy of this Notification submitted by Rana Shehryar.