As you know there will now be merge 3 adhoc relief allowances, so New Expected Revised Pay Scale 2016 Chart after Merging 3 Allowances have been prepared. The following allowances have been merged into the revised pay scales chart 2016:
Adhoc Relief Allowance 2013
Adhoc Relief Allowance 2014
Adhoc Relief Allowance 2015
It is to mention here that the previous pay scale chart that was uploaded on this website was created after merging 2013 and 2014 adhoc relief allowances. In this new expected pay scale chart there are three allowances.
Note: It is once again explained that this chart is not 100% final as the final chart will be issued by the Finance Division soon. However this chart may be the same or nearly the same as is expected from the Finance Division.
As soon as I get the charts submitted by other visitors of this website I shall upload these charts at this post.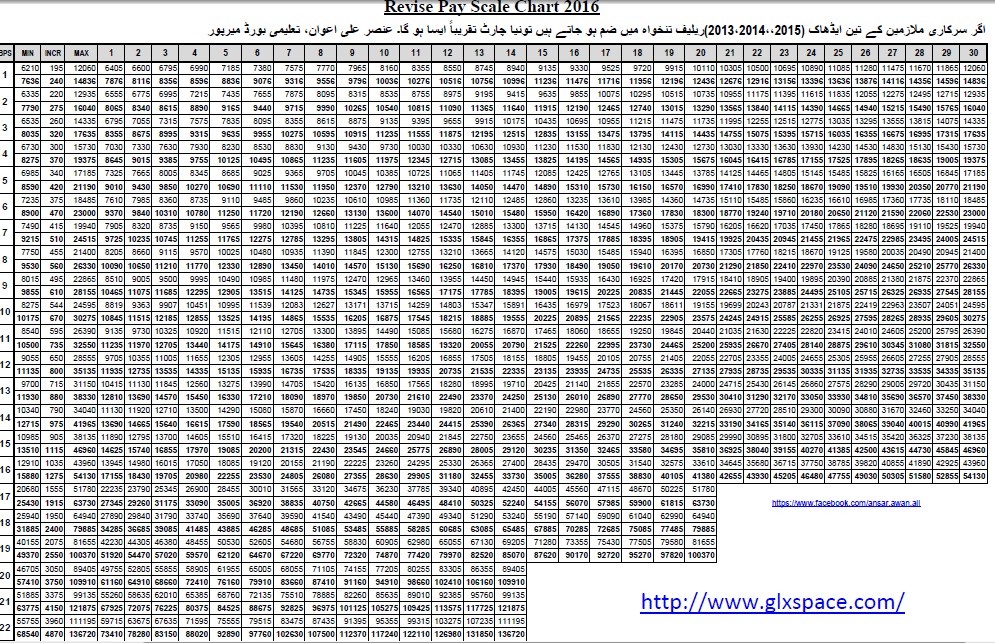 Download the New Expected Revised Pay Scale 2016 Chart submitted by Mr. Ansar Awan from the link below:
Revised Pay Scales 2016 Chart by BUDGET BRANCH [[ Directorate of Education (C), Faisalabad ]]
You can also download the Pay Scale Chart in MS Excel Sheet. This sheet also shows the amount of Adhoc Relief Allowance 2016. The link is below: