Last Updated on December 5, 2019 by Galaxy World
Pakistan Electric Power Company (Private) Limited has issued Office order regarding Enhancement Motorcycle Allowance. This was increased in reference of 76th meeting of BOD PEPCO held on 02nd November 2019.
Approval of BOD PEPCO is hereby communicated to enhance Motorcycle allowance from Rs. 1200/- to Rs.2000/- per month in Urban areas and Rs. 2000/- to Rs. 3000/- per month in Rural Areas.
Special thanks to Mr. Zahid Khan for sending the copy of the Notification of Increase / Enhancement Motorcycle Allowance PEPCO.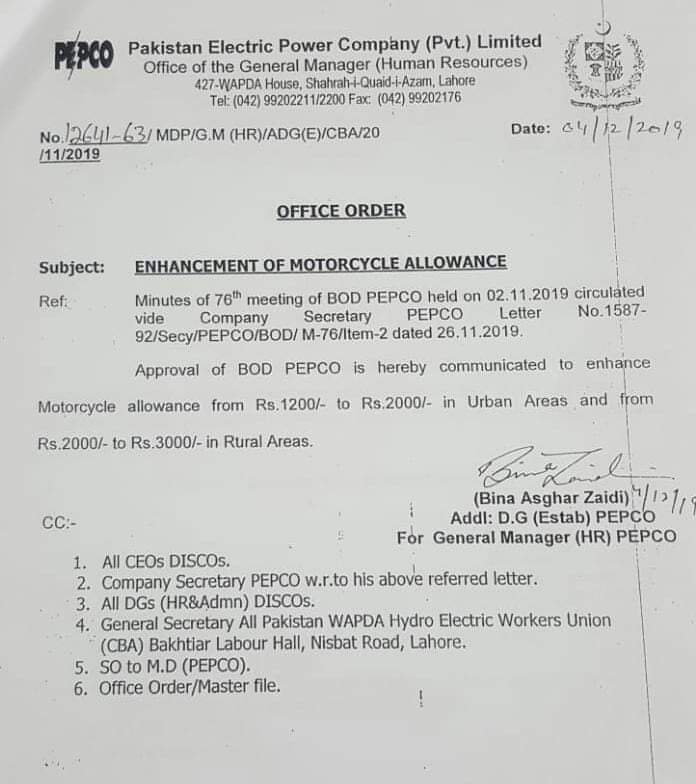 For You: Notification of Increase in Shift Allowance