Last Updated on December 14, 2019 by Galaxy World
CM of the province of Punjab has inaugurated the Chief Minister Hunarmand Nojwan Program on 14-12-2019 (Saturday) at 1000 Hrs. Details of the same is as under:
Details of Chief Minister Hunarmand Nojwan Program
Number of Youth: This programme has been started for 100,000 additional youth
Total Amount to be consumed: 1.5 Arab Rupees (15 Billion)
Number of Courses: 56 Designed Latest Courses
Purpose of the Courses: To utilize the youth of the province for the economic development of Pakistan especially for the province of Punjab.
More Information of programme
As soon as I get more information about this program and courses, I shall share the same at the same post. So keep tuned with us and keep visiting this website for the latest updates of the CM Hunarmand Nojwan Program.
It is added here that Punjab Government has already stared E-Rozgar Program for the youth to be trained for the latest online programmes and to earn money online.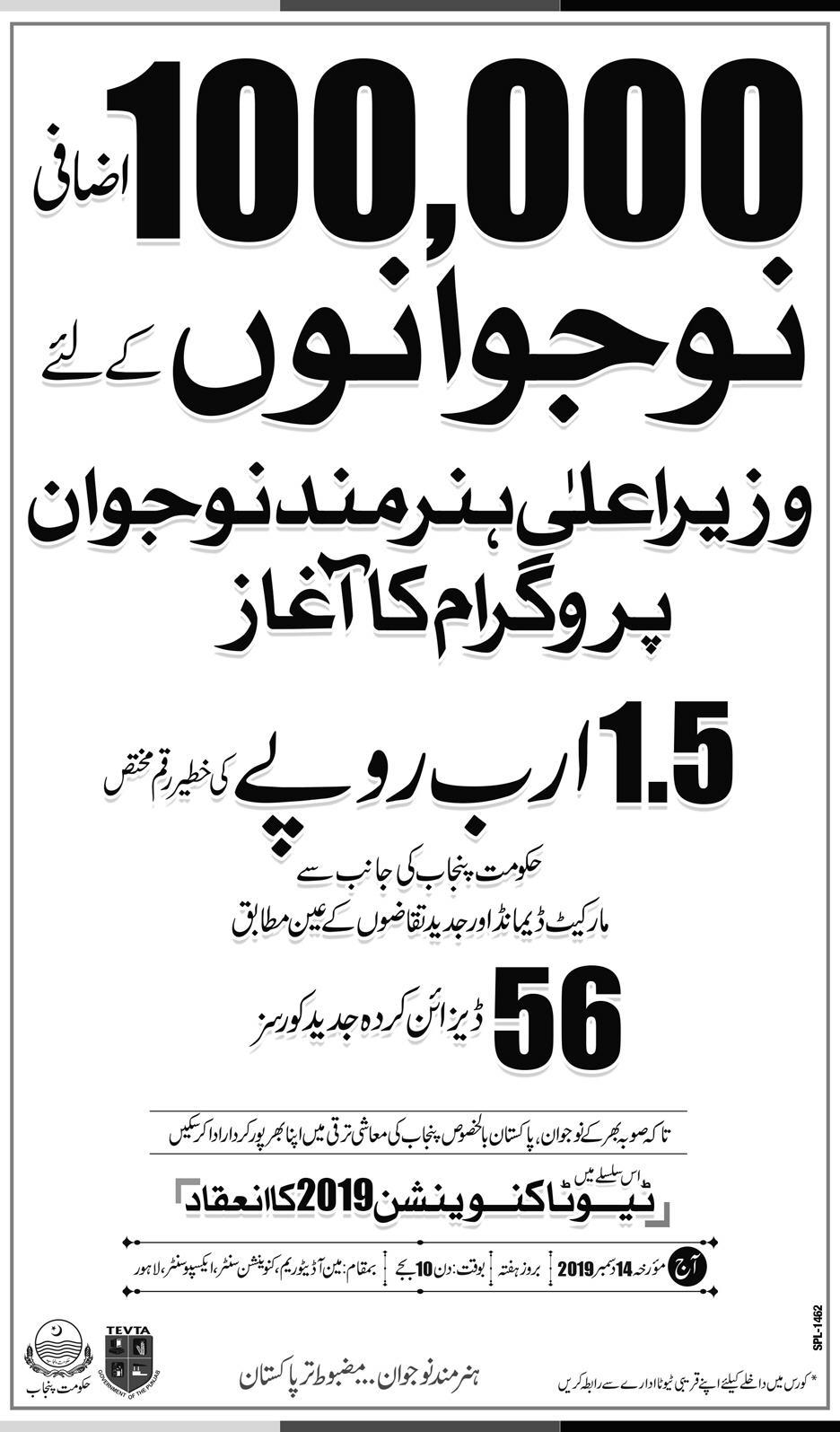 You may also like: PM Kamyab Jawan Loan Scheme