Last Updated on March 24, 2020 by Galaxy World
Government of Khyber Pakhtunkhwa, Elementary & Secondary Education Department has issued Notification on 24-03-2020 in connection with Extension Holidays KPK Schools. Detail is as under:
In continuation of this Department's notification of even number dated 13.03.2020, the provincial Government of Khyber Pakhtunkhwa is pleased to order that all schools shall remain closed till April 05th, 2020.
Previous KPK Government announced holidays in Khyber Pakhtunkhwa Schools upto 31st March 2020. Now keeping in view the situation of corona virus issue, Government extended further upto 5th April 2020.
Special thanks to Mr. Ibrar Shah for sending the copy of the Notification of Extension Holidays KPK Schools.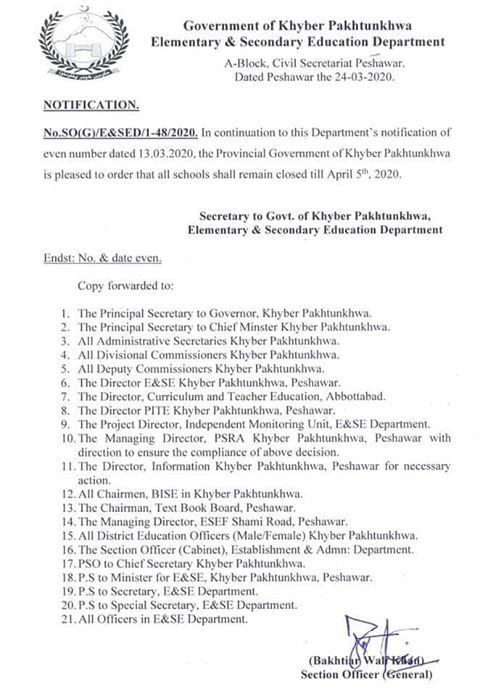 Notification of Public Holidays in KPK