Last Updated on August 10, 2021 by Galaxy World
I am sharing here the detail of a copy of Budget Speech 2020-21 and No Increase in Salaries of Employees. According to this speech, there is No INCREASE in pay and pension for the employees and pensioners respectively.
Copy of Budget Speech 2020-21 and No Increase in Salaries
Previously for many months, there was only news that Government will increase the salary and pension but at the end, on the day of the announcement of budget 2020-2021, the Government totally denied increasing the pay of the civil servants.  The Government employees were expecting today that there will be a reasonable enhancement of pay and pension.
They were also hoping for the Revised Pay Scale 2020 but all went in vain. Dear dreams could not fulfill and this Government made the employees much sad after a long time.  They wanted the enhancement of salary due to the high increase of daily utility expenses.  Now it will be very very difficult for the employees to meet with the daily routine expenses in the period of high dearness in the country.
Budget Speech Copy
You can download the full copy of the Budget Speech 2020-21 below. I have checked the full copy of this speech and not found any words for an increase in salary for the Govt employees. It is requested that Government should not loose heart and should try to adust themselves on what they have already salary. The government would take the employees to help them in this bad situation of dearness. The Government did not think of the employees and it is now on employees that they should again appeal that the Govt increase salaries in the coming days. examples exist that when the Governments increased salary even after the budget speech.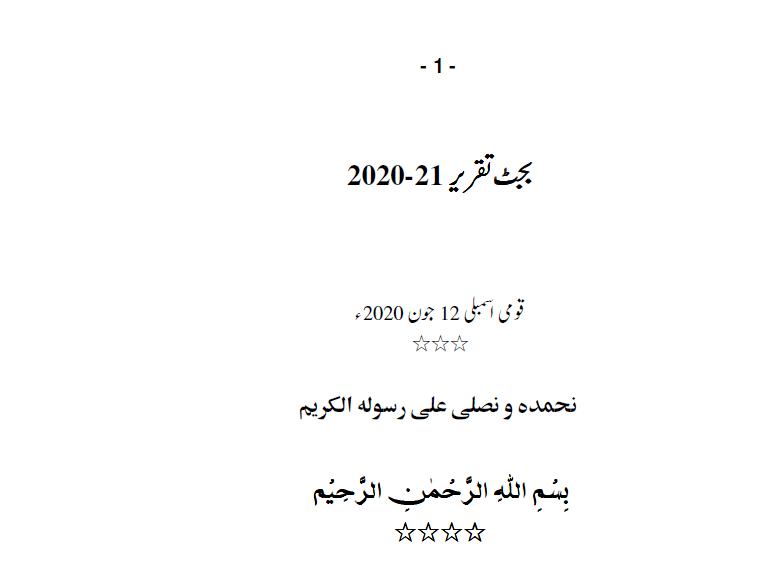 You May Also Like: Today Salary News in Budget 2020-21