Last Updated on August 10, 2021 by Galaxy World
The Higher Education Commission has launched E-Transfer System Phase-II HED Punjab. This E-Transfer System by Higher Education Department Government of Punjab is for Teachers at Public Colleges – 2020. This system is making the overall process transparent, timely, and with minimal human intervention.
E-Transfer System Phase-II 2020 Higher Education Department
The e-Transfer App, a major step forward in achieving transparency, credibility, and process efficiency associated with the teacher transfer process.
Relevant transfer applications to colleges are made available-online.
Key Focus
Convenience and Transparency
Minimum Human Intervention
Standardization of Transfer and approval processes
Real-Time Tracking
How to Apply
1 Download App and Login
2 Verify teacher data
3 Enter preferences and click submit
Takes less than 10 minutes!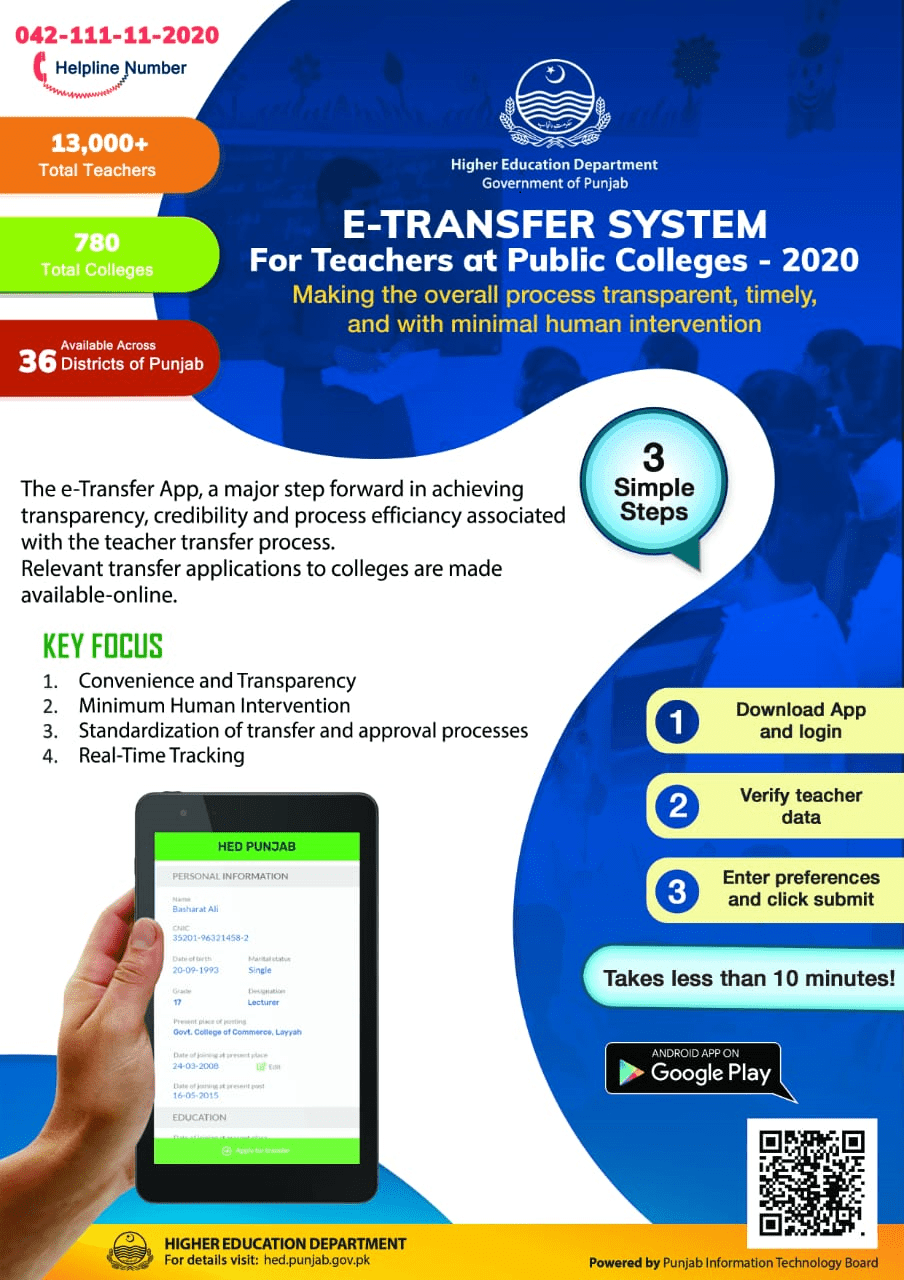 You may also like: Military College Jhelum Admission 2021