Last Updated on August 10, 2021 by Galaxy World
Mr. Muraad Raas Provincial Minister of Education Punjab shared a tweet today about the Decision of Holidays in Schools Decision. In the meeting, they have finally decided there is no holiday/closure of schools.  They have mentioned that the next meeting will be held on 23-11-2020.
No Decision of Holidays in Schools / Educational Institutions
No decision made on the closure of Schools in Punjab today. The next meeting will be on Monday 23rd November 2020 for further review of the COVID 19 situation. All options are being discussed. No immediate decision for now.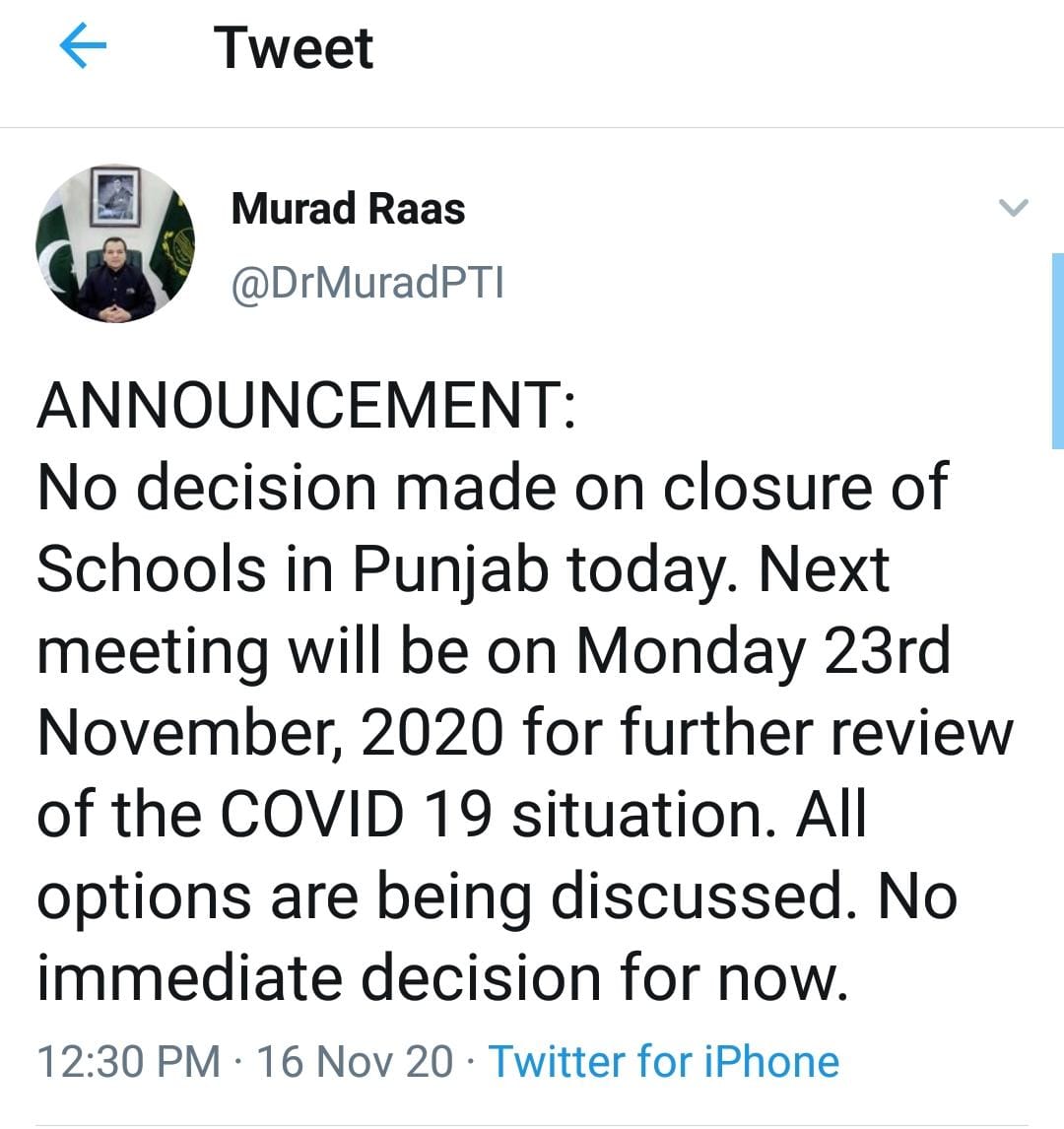 You may also like: Notification of Closing of Educational Institutions in Abbottabad 
It is to share for the teachers, students and parents that due to the spread of COVID-19 rapidly in the country, there were chances that there will be holidays in educational institutions. As the cases of coronavirus are increasing day by day with speed. Keeping in view the situation of this issue, there was today a meeting of Minister of Educations. They discussed the matter and finally decided that there is no need for holidays yet in institutions and they will again decide the same on 23rd March 2020 in the next meeting.
As soon as we get further updates in this regard, we shall share. So wait for the next meeting.