they Provincial Education Minister, Dr Murad Ras has announced for the Extension in Date of B Forms Registration for Punjab Schools.
The parents should deposit the B Forms of their children in the school record as soon as possible.
Extension in Date of B Forms Registration for Punjab Schools
Students whose B Forms are not in the record of School Education Department Punjab, will not get the benefit of Government facilities, scholarships etc.
Keeping in view the COVID-19, the Government has extended the date of B Forms registration. The date they have extended from 30th Nov 2020 to 31st January 2021.
Within the past 15 days, the students B Forms have been updated to increase from 21% to 55%.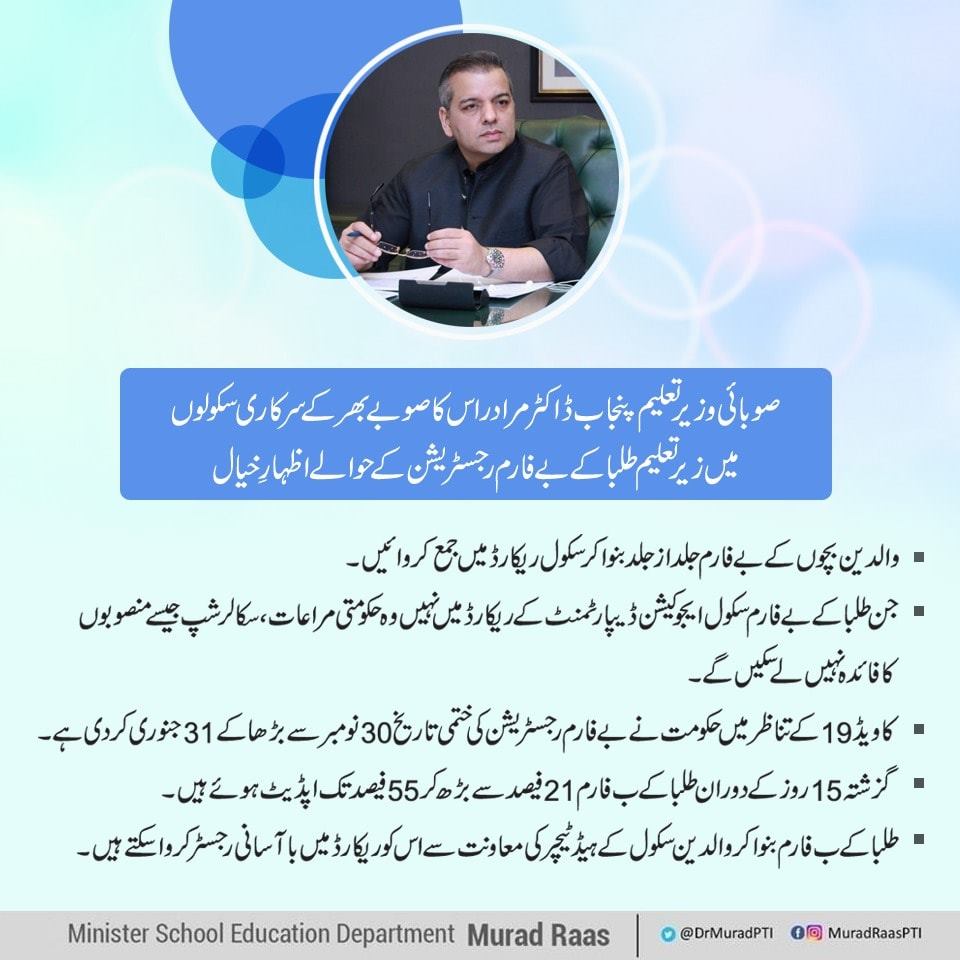 Programme Monitoring & Implementation Unit Punjab Education Sector Reform Programme Government of Punjab has also issued a letter on 03-12-2020 in this regard.
. This year in the Annual School Census a decision was taken to make the B-form issued by NADRA mandatory for each student as a unique ID. This decision has been taken to improve data credibility and allow for robust tracking, monitoring and future planning. Additionally, cash transfer programmes on the basis of the Khidmat Card also require B-form/CNIC numbers. That is helpful to track the children dropped from the Public School System.
The process is on-going; however, it has come to the notice of the concerned authorities that parents are rushing to NADRA offices all over Punjab to get B-Forms for their children. This is causing a burden on the system that is already overstretched by the pandemic COVID-19.
Therefore due to the pandemic, they have decided to extend the deadline for entry of B-form numbers. They have extended the date till 31st January 2021 to facilitate the students and parents.
It is requested that the revised deadline is given in para no. 4 above be communicated District Education Authorities. It is further requested that the concerned NADRA offices in the districts they should contact. They should facilitate parents in this regard, please.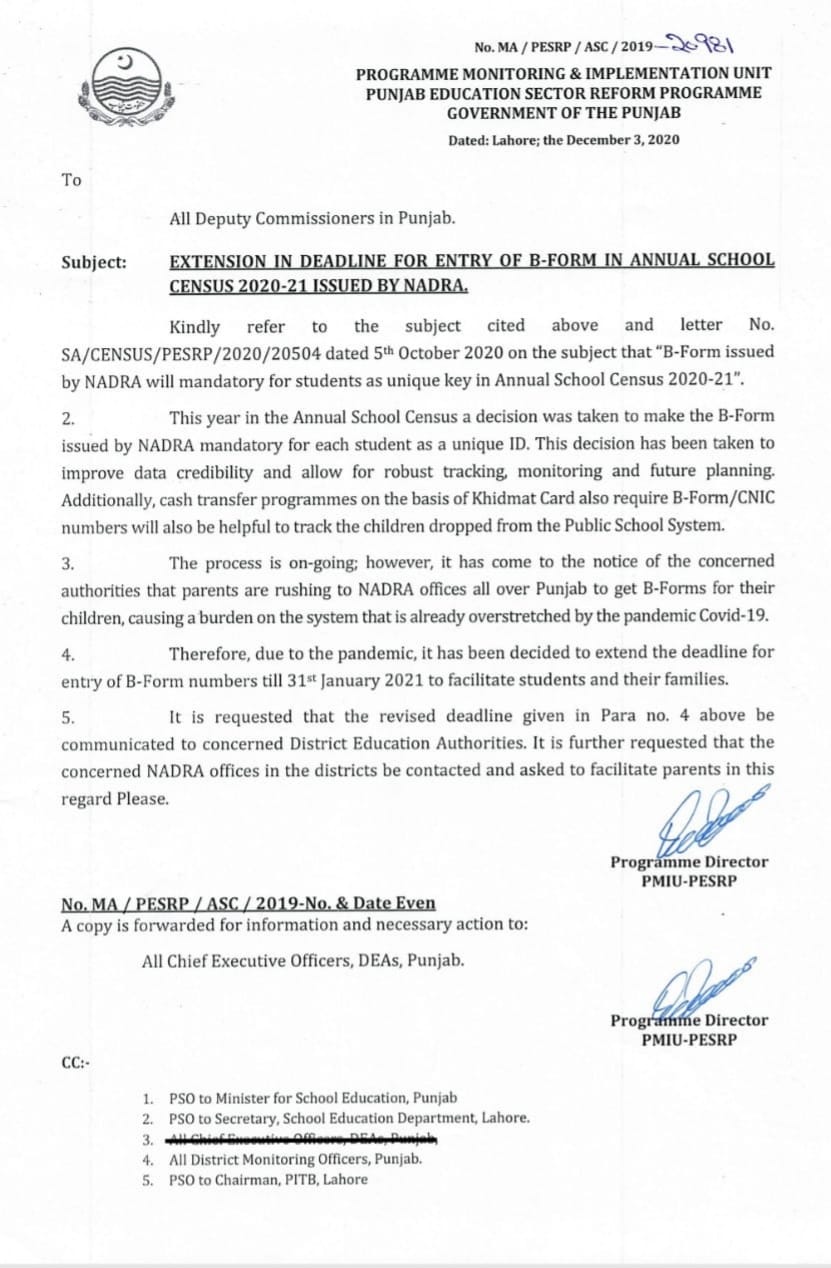 You may also like: Creation of 1900 Posts of Lecturers in KPK