Last Updated on August 6, 2021 by Galaxy World
Government of Khyber Pakhtunkhwa, Higher Education, Archives & Libraries Department has issued a Notification on 07-04-2021 in connection with Closing Educational Institutions in KP till 18th April 2021. The details are as under:
Closing Educational Institutions in KP till 18th April 2021
In pursuance of Inter-Provincial Education Minster Conference (IPEMC) meeting dated 06-04-2021. Health Department's letter No. SOG/HD/1-1/Gen. Corr/2020 dated 07-04-2020 and in the constitution of this department's notification of even number dated 24-03-2021 & 31-03-2021 all Public/private Educational Institutions (Colleges & Universities) shall remain closed in already notified Districts as well as in Districts of Mansehra, Chitral Upper & Chitral Lower till 18th April 2021.                           Students will not be called to the institutes for any reason during this period of closure. However, management and teaching staff allowed to attend their respective institutions as per requirements determined by the Management of the Educational Institutions strictly in accordance with SOPs.
Federal Government, Sindh, and Punjab Government have already issued the Notifications for extension in Holidays till 18-04-2021 and 29-04-2021.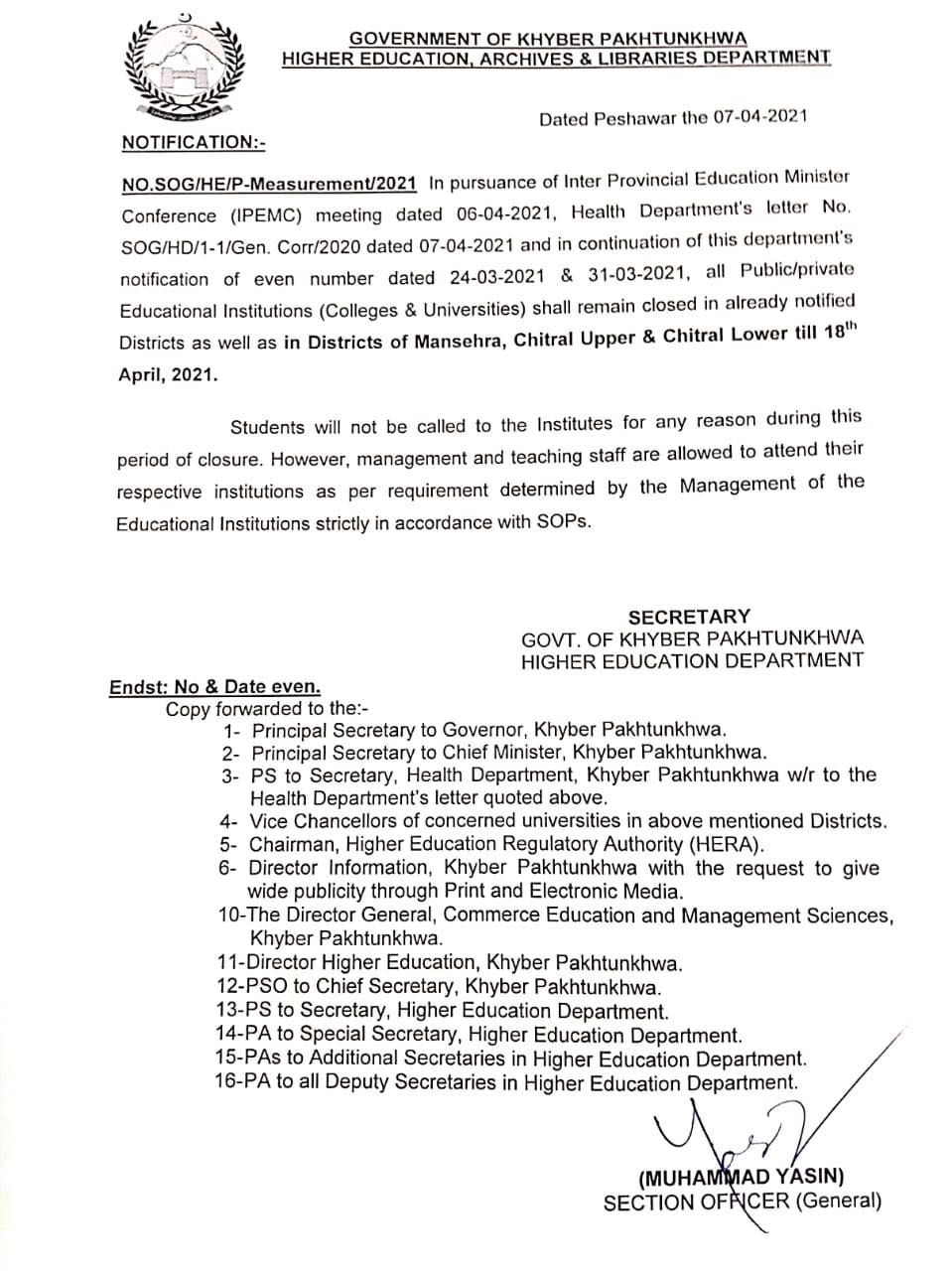 You may also like: FGEIs Teaching and Non-Teaching Jobs 2021