Last Updated on February 12, 2023 by Galaxy World
Government of the Punjab, Services & General Administration Department (Regulation Wing) issued a Notification on 10-02-2023 in connection with Framing / Amendment Service Rules SED and Bagh-e-Jinnah Staff PHA, Lahore. The details are as under:
Framing Amendment Service Rules SED And Bagh-e-Jinnah Staff
A meeting of the service rules committee (SRC) is scheduled to be held on 13.02.2023 (Monday) in the office of secretary regulations, S&GAD at the Punjab civil secretariat to discuss the following agenda items as per the timings mentioned against each item:
| | | |
| --- | --- | --- |
| Sr. No. | Items on Agenda | Timings |
| i. | Framing of service rules for the staff of Bagh-e-Jinnah (separate unit) PHA, Lahore. | 11:00 |
| ii. | Amendments in the Punjab School Education Department (School Education) service rules 2014 in respect of various posts. | 11:20 |
Copies of working papers are enclosed. It is requested that a representative of your department not below the rank of additional secretary/deputy secretary concerned and well conversant with the proposal may be deputed to attend the meeting on the above date and time.
You may also like: Removal of Pay Fixation Anomaly Pay Scales 2022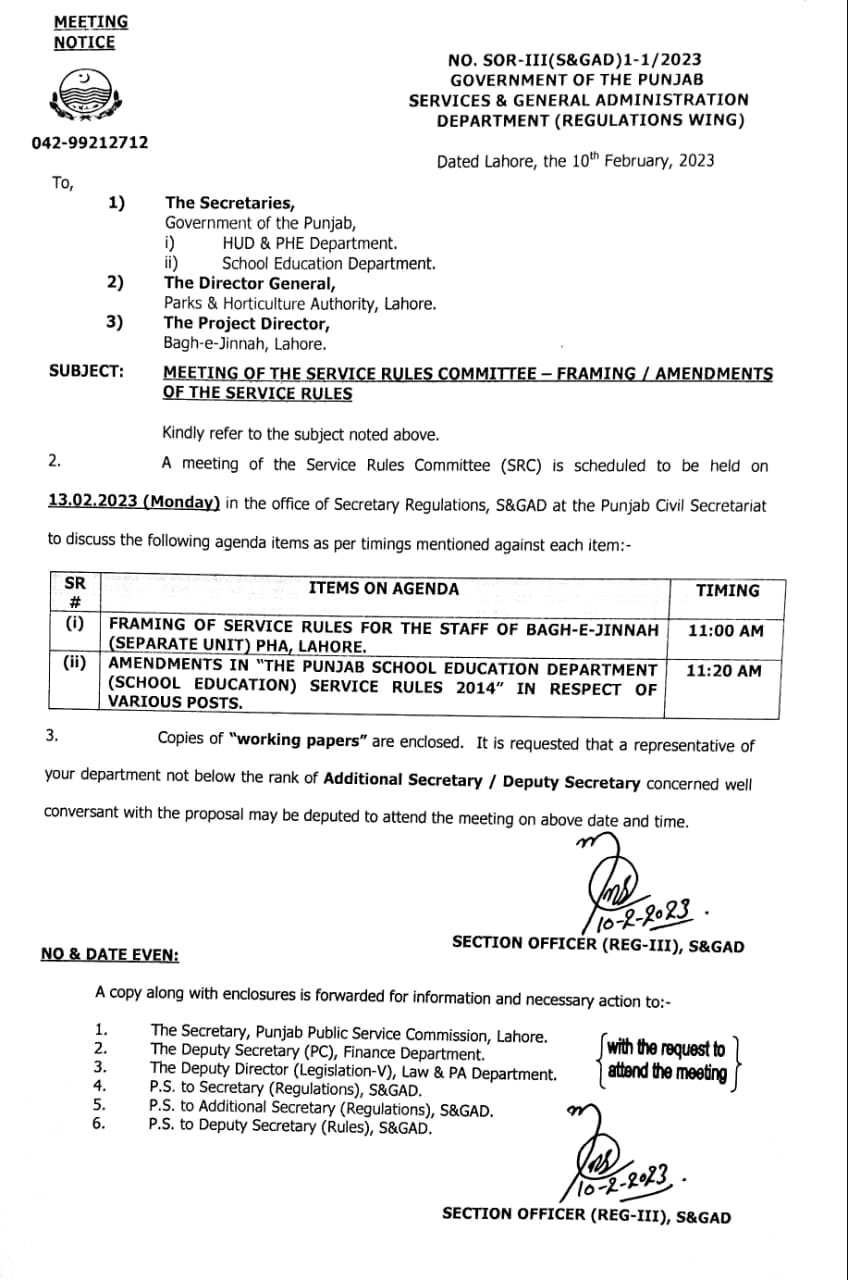 The School Education Department employees require amendments to the service rules. Previously in vogue rules are of the year 2014. I have already shared the Notification of Protection with all benefits for the contract employees of School Cadre employees of KP.  These types of steps really appreciatable for the employees. They work with more zeal and zest when they get more charms in their services.