According to the concluding speech by Finance Minister Mr. Ishaq Dar, now Three Adhoc Allowances Will be Merged into Basic Pay instead of two. The detail of these allowances is as under:
Adhoc Relief Allowance 2013 @ 10%
Adhoc Relief Allowance 2014 @ 10%
Adhoc Relief Allowance 2015 @ 7.5%
In this way the employees will get a benefit of about 13% Adhoc Relief Allowance 2016, as this ARA-2016 will be applicable on the running basic pay of the new pay scales 2016. These all benefits will be applicable with effect from 1st July 2016.
It is to mention here that earlier according to budget speech there are announced 2 adhoc relief allowances to be merged into basic pay. In this way, new revised pay scales chart 2016 is expected soon.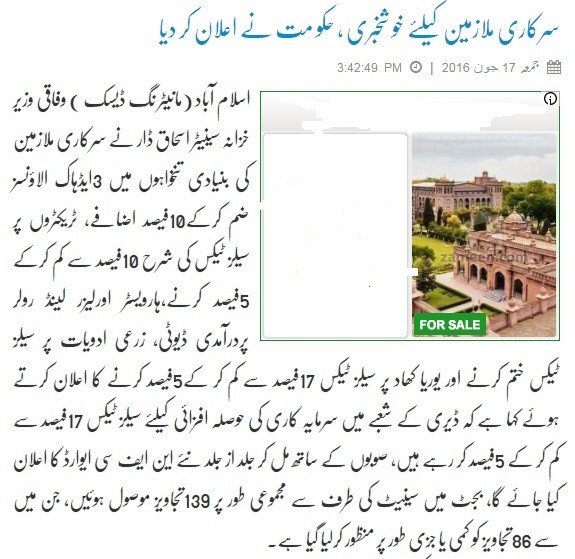 Copy of the Speech Regarding Merging of Three Adhoc Relief Allowances