Last Updated on September 6, 2019 by Galaxy World
I am sharing here the Latest Updates of Human Resource Management System HRMS for School Education Department. Summary is as under:
As you know, that the HRMS is the online information system about the employees of the school education department Punjab. This system will really helpful for the teachers in future and they will easily know all their data easily in just one click that was not possible in past even after the many rounds of the Government office concerned. I hope this system will be much fruitful for the employees of Punjab province. Some latest updates are as under:
Last Date to Fill Data Human Resource Management System
Last date to fill the Data in HRMS for School Education Department is 18th August 2019 upto 12 night.
Which Information Necessary to Fill in HRMS
Following information is compulsory to fill before the closing date:
1- Personal Information
Father Name / Husband Name
Method to Include
Religion
Languages
2- Eligibility
Nature
Qualification
Country
City
University
3- Information of Spouse Employment
Name
Employee for
Nationality
Number of family Members
4- Personal / Official Information
Nature
Phone Number
Email ID
Permanent Address
5- Service
Year
Year of Employment
Designation
From Grade
To Grade
Scale
District
Tehsil
School
Updates of HRMS as on 06-09-2019
Last date has been extended upto 16-09-2019 as 5628 employees have not yet filled the data.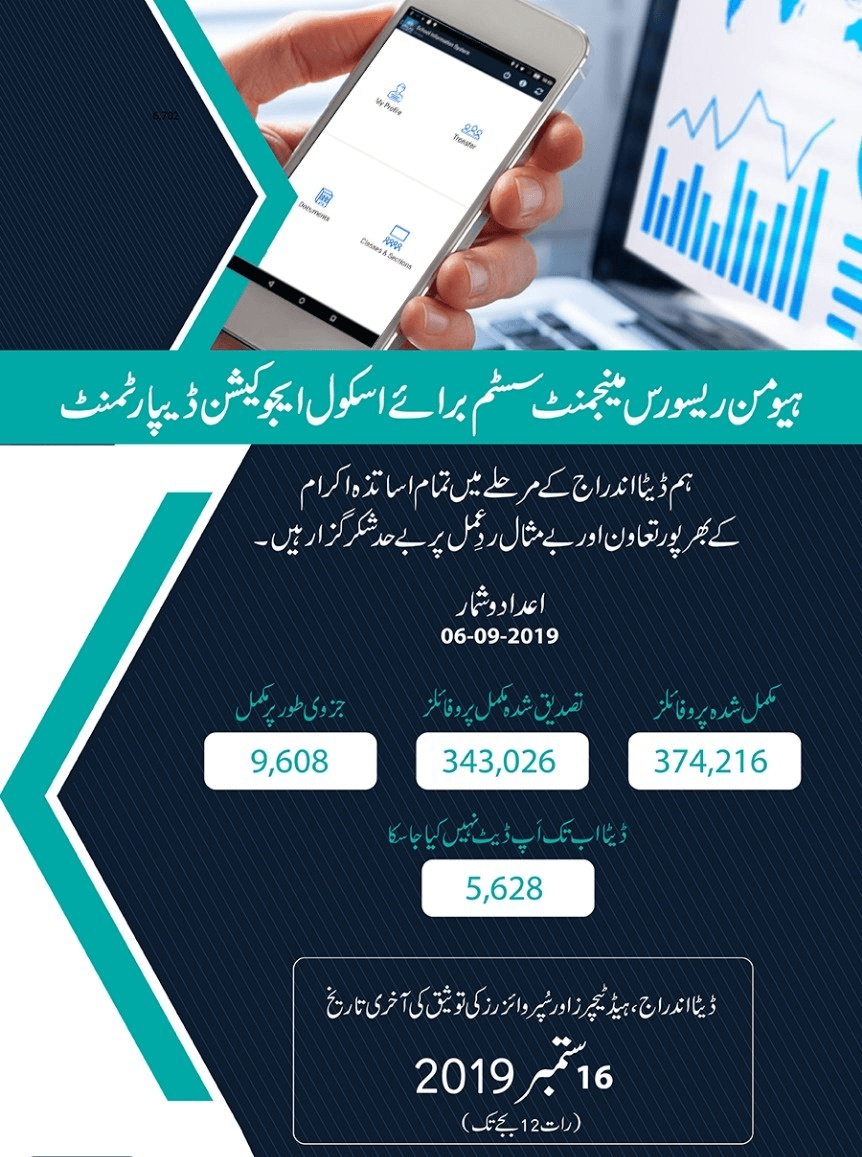 Last date extended to 1st September 2019 at 12 midnight. 6702 teachers still awaited to fill the data.
Note: These are the compulsory fields to fill till 0000 Hrs on 18-08-2019. For other fields time will be given to fill to the staff.
Latest Updates HRMS Online Data Filling
The Government of Punjab School Education Department has extended the date to edit the data on HRMS up to 31-08-2019.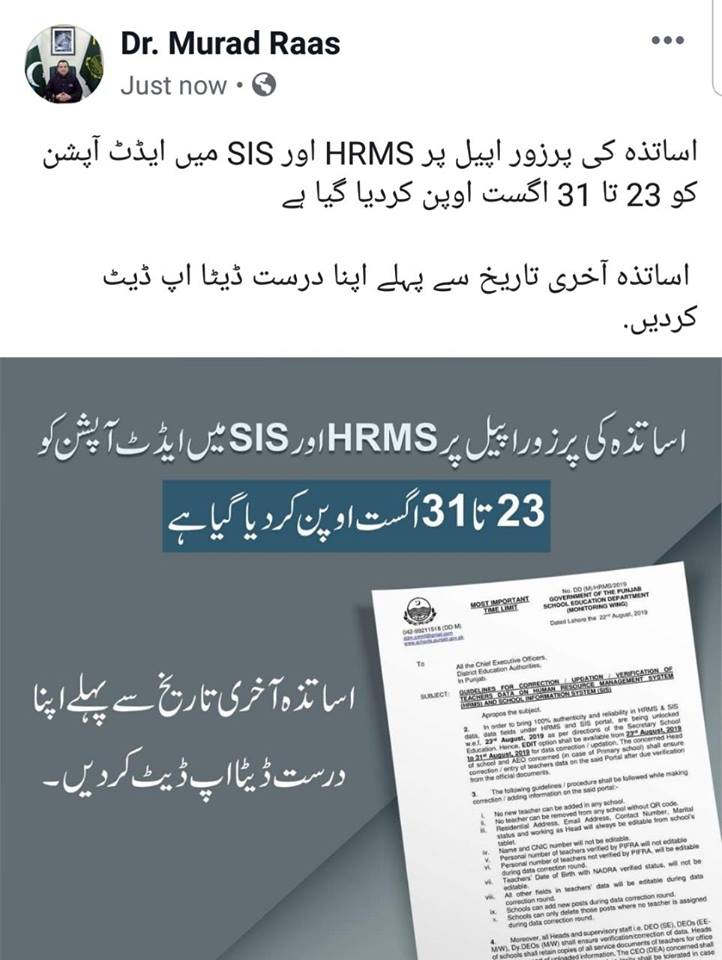 We are thankful to the teachers of their cooperation and all District Education Officers & Chief Executive Officers for their reaction. For the verification of Data of teachers there has been granted a period of one week i.e upto 25th August 2019.