Last Updated on August 23, 2019 by Galaxy World
Many visitors requested me to inform about the process of installation and the process of complaint vie Pakistan Citizen Portal. For the convenience of these persons I shall mention here the completer process of Prime Minister Complaint Cell step by step. There are three main steps of the same. Let's start the topic.
Step One: Installation Pakistan Citizen Portal
Before Installation the Prime Minister Complaint Cell software, you must have an Android Cell Phone with internet facility. If yes, then let's start it.
Open your android mobile phone's internet and go to the Google Play Store. In the search of Play Store just type "Pakistan Citizen Portal". Click "Install" the 1st application that you also see in the picture. It will take few seconds /minutes to install the app depending on the internet speed. If you have 5G Internet Mobile Network then it will take only few seconds.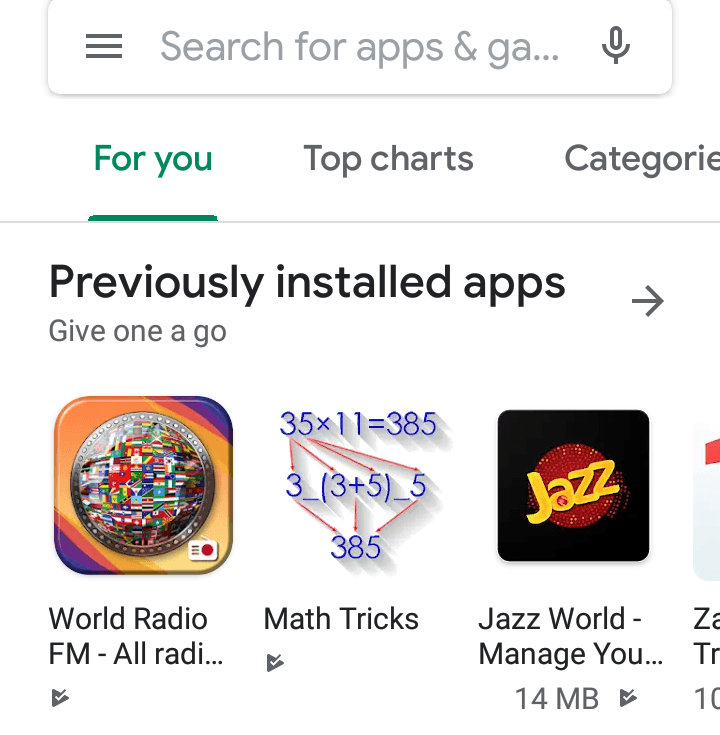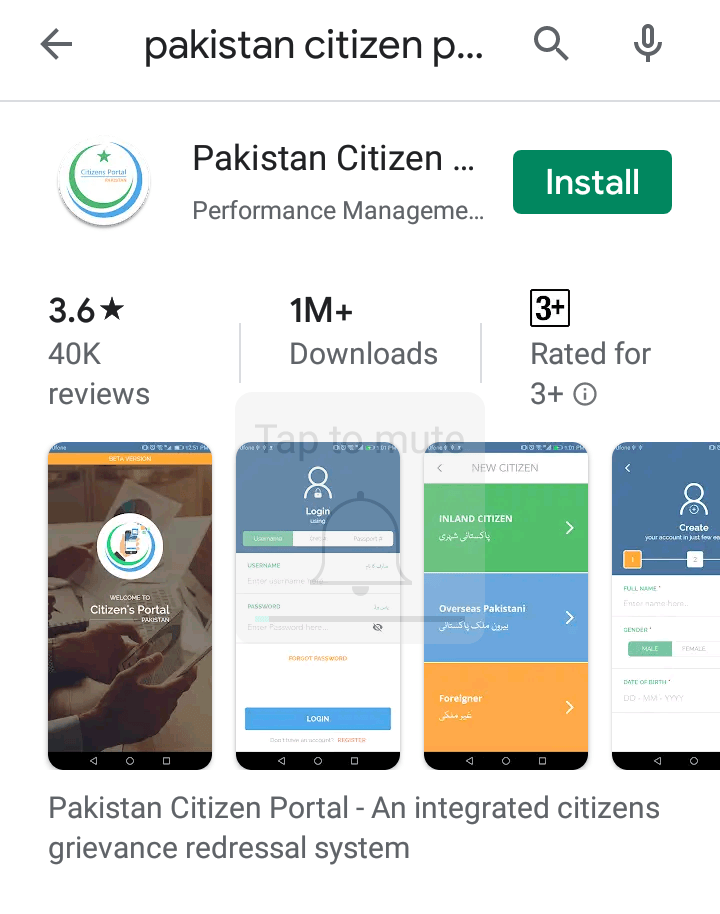 Step Two: Registration Process
Next process is the registration. After the application is installed, just click the "Open" and then "Get Started". Now click on "Register" and select one of the following three options:
Pakistan Citizen
Overseas Pakistanis
Foreign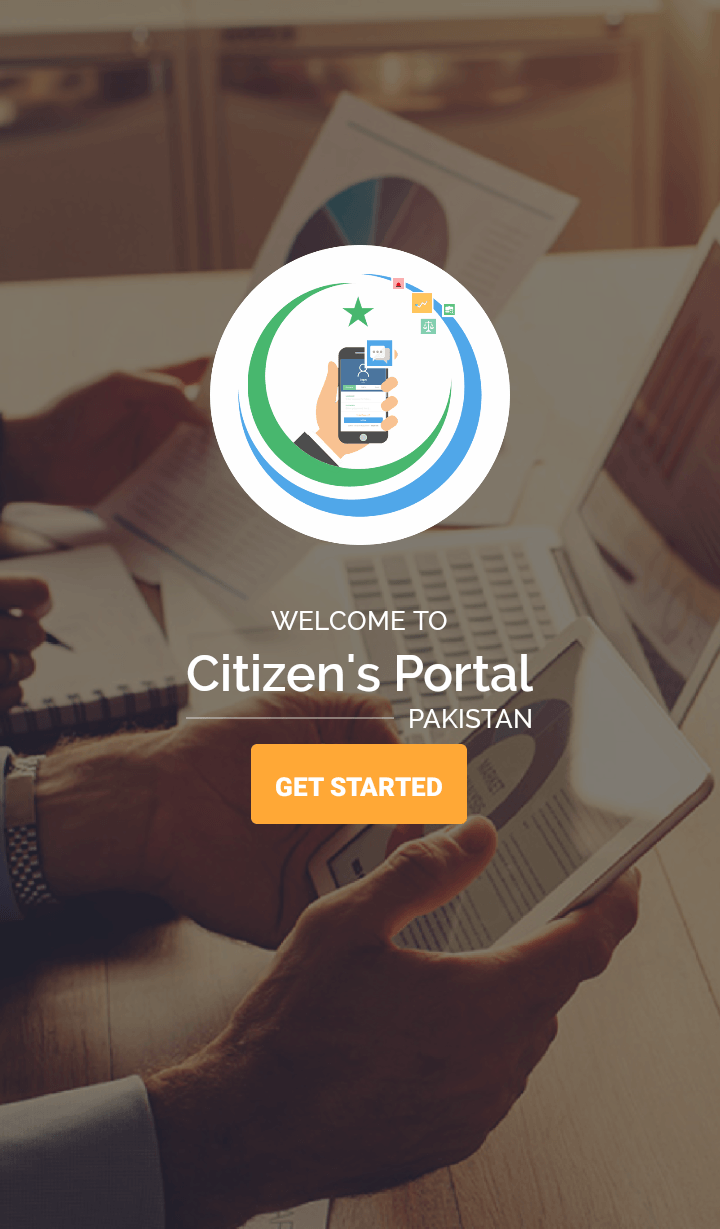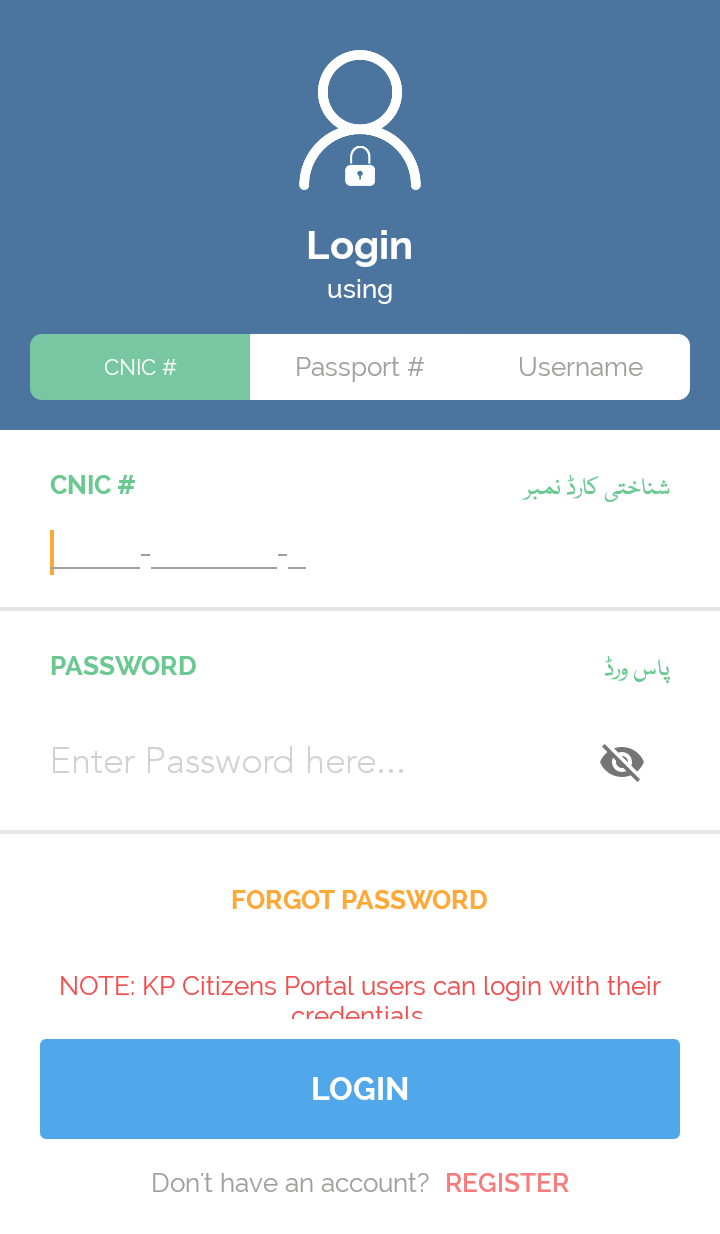 Suppose I select "Pakistan Citizen" then enter you mobile / cell phone number and click "Continue".  You will see the following message:
"We will use this mobile number for any type of communication with you" click it "Ok"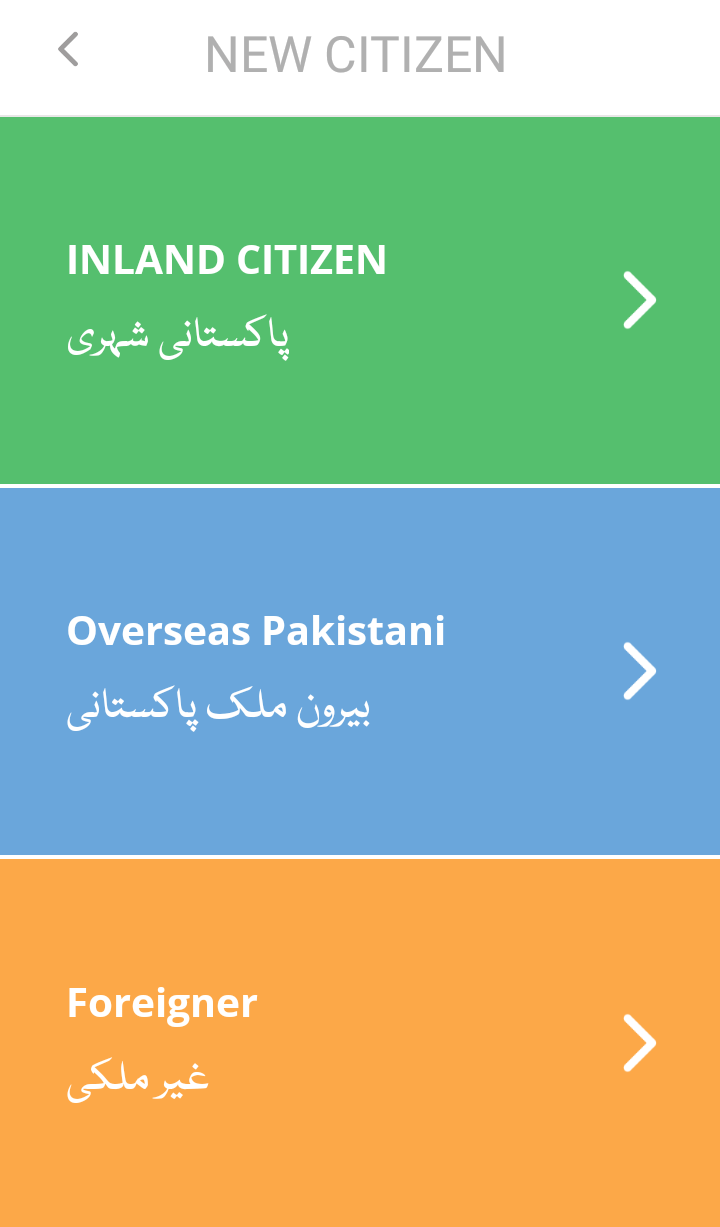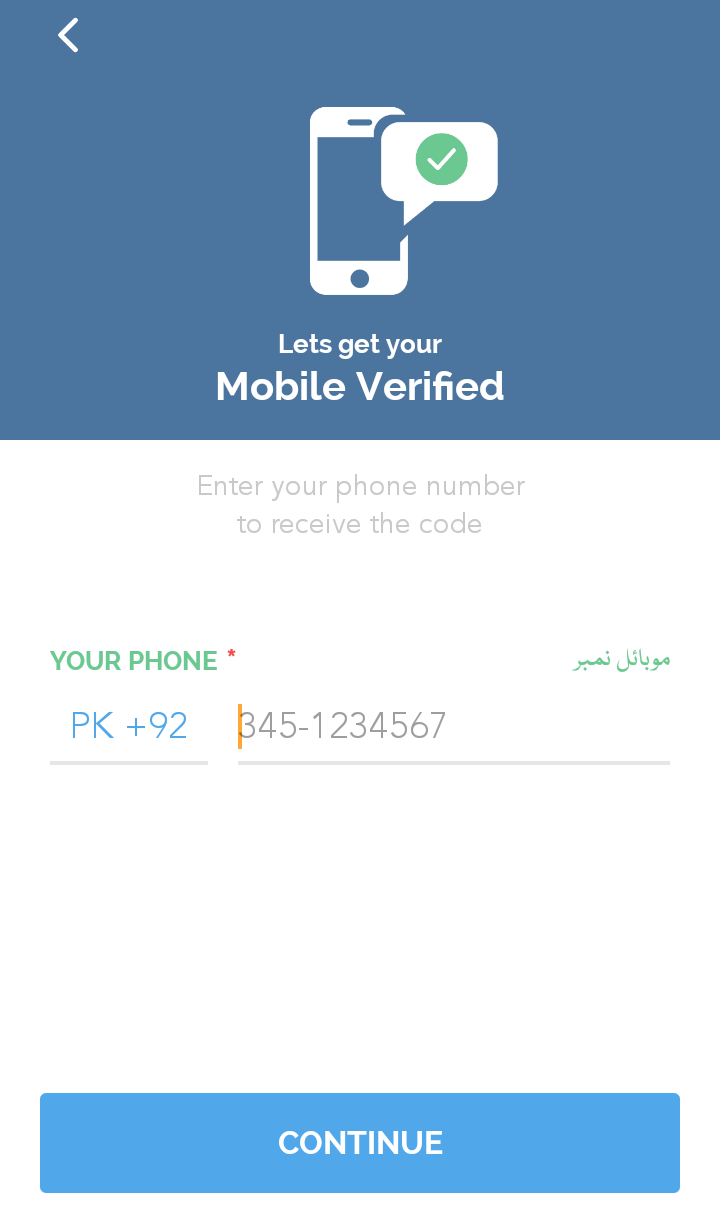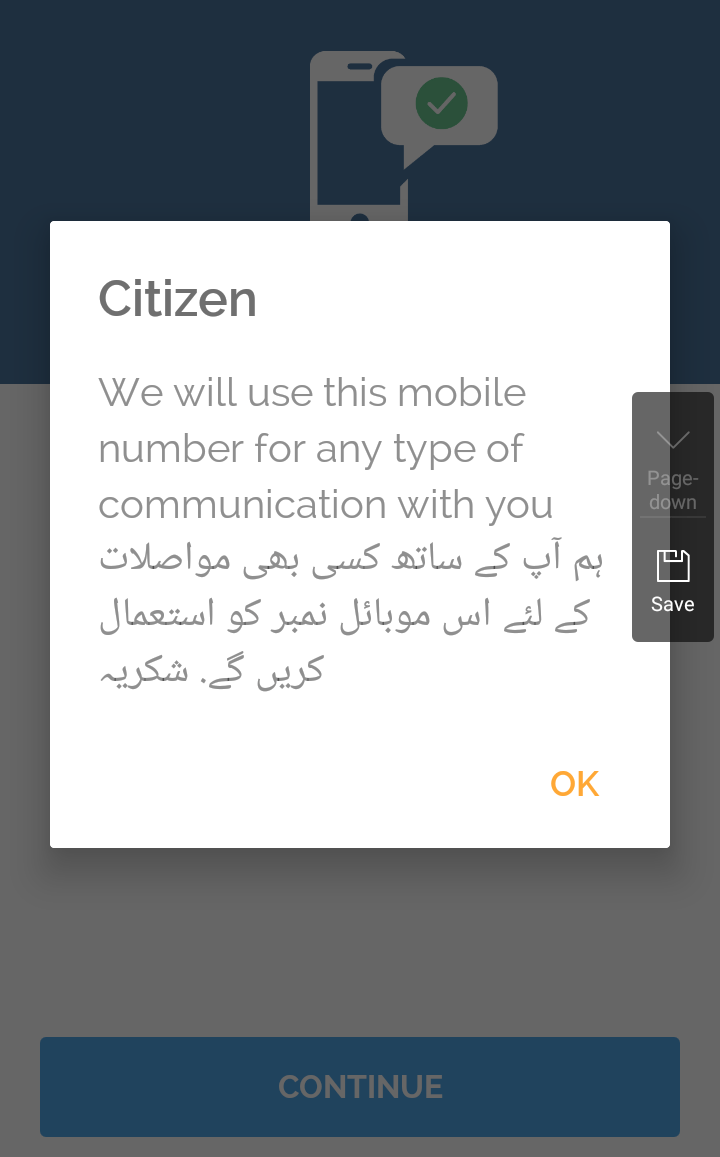 In the next step you have to fill the following data:
Enter "Full Name"
Select "Gender"
Enter "Date of Birth" then click "Next"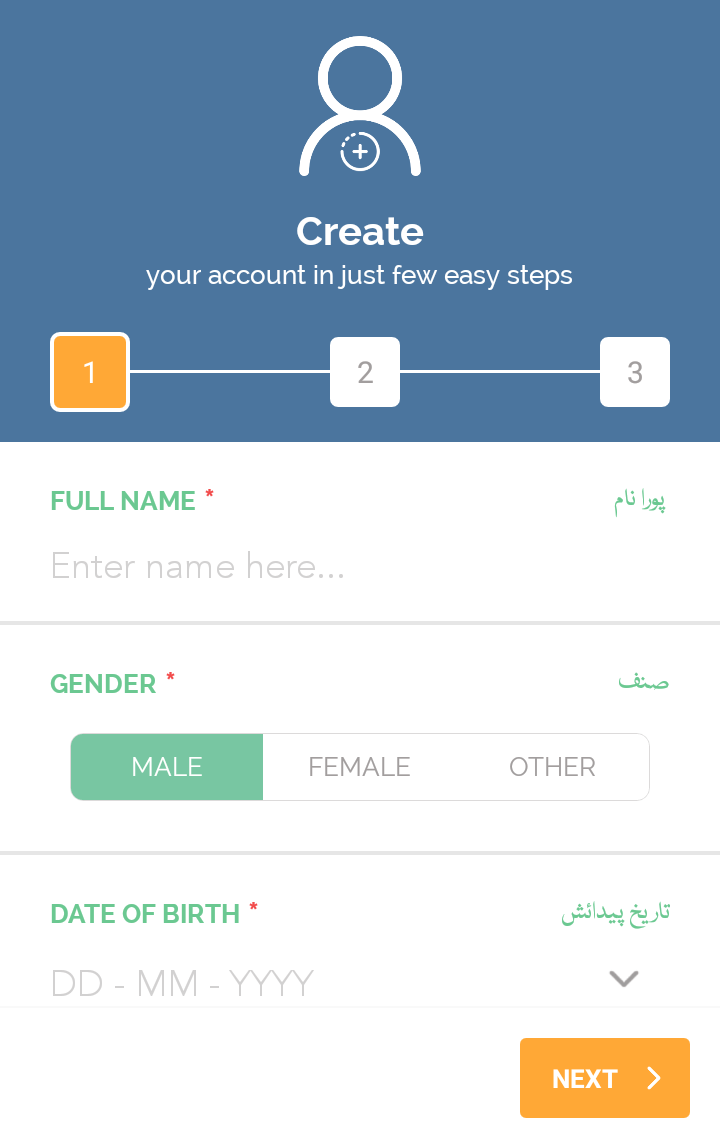 In the next step you have to fill the following data:
Enter "Username"
Enter "Email ID"
and Enter "Password" then click "Next"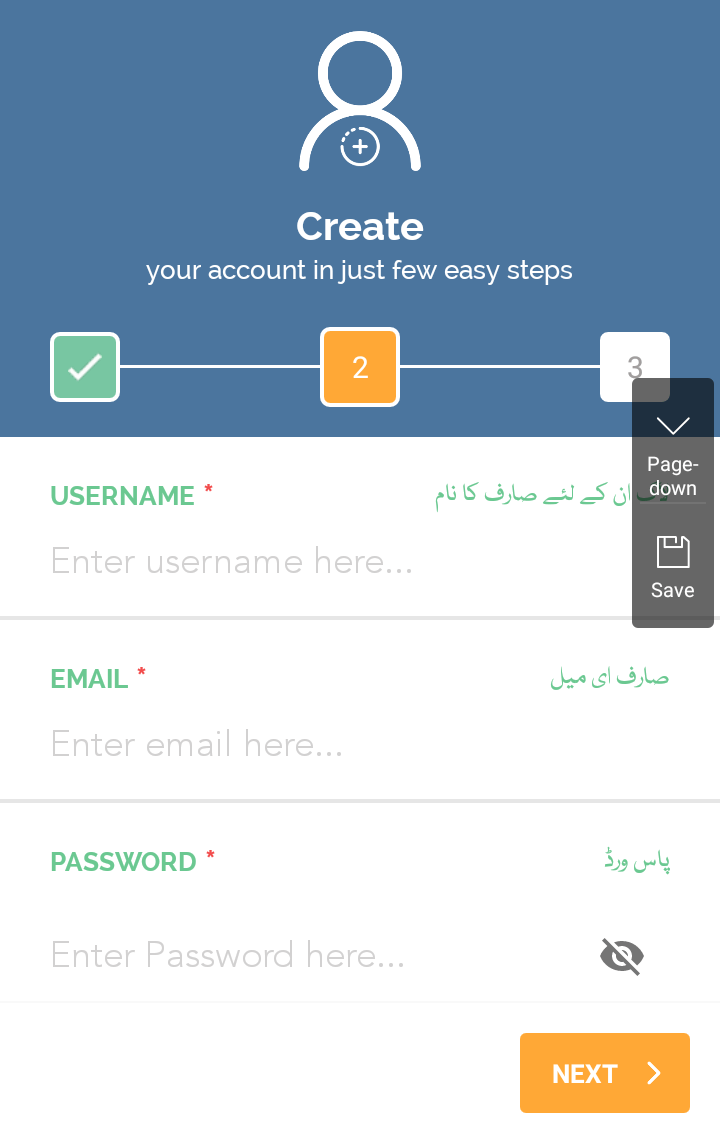 In the last step you have to fill the following:
Enter "CNIC"
Select "Province"
Select "District & Tehsil" then click "Finish"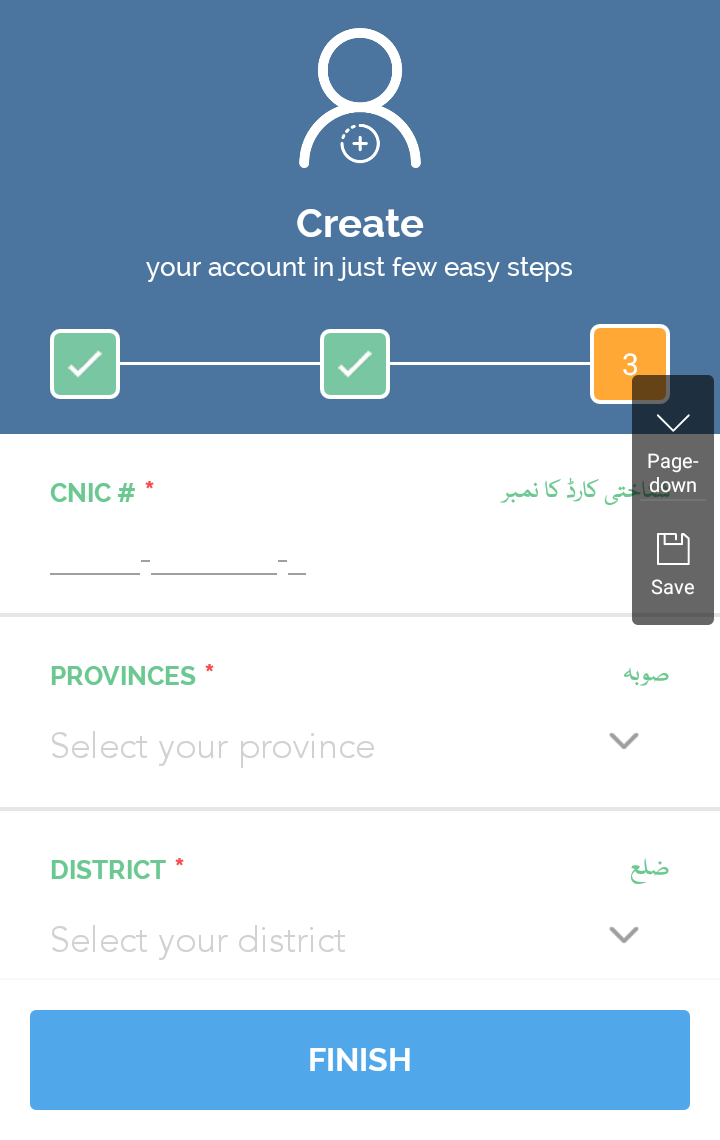 You have all done.
Step Three: Complaint Process
The detail of  Complaint in PM Citizen Portal is as under:
After installation the application, just open Application in the same mobile where you installed it. You will see the following screen when you click the application: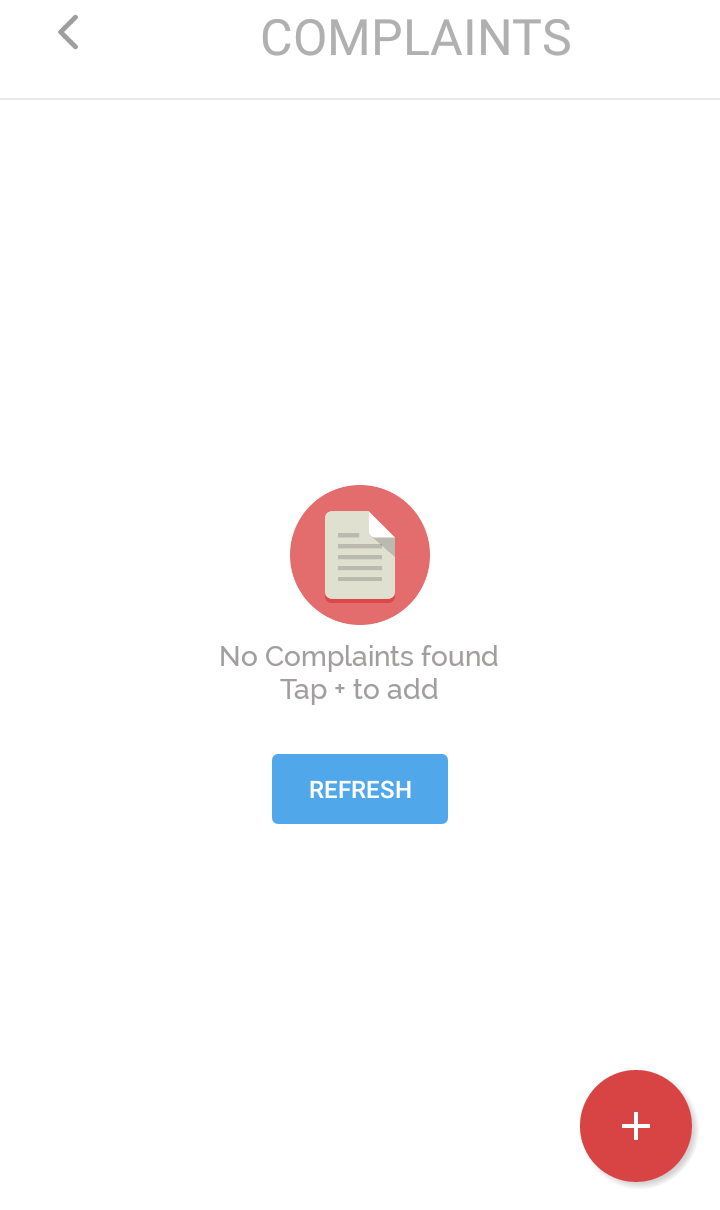 Just click the "Red Colour + Button in Circle Shape" and then click "New Complaint"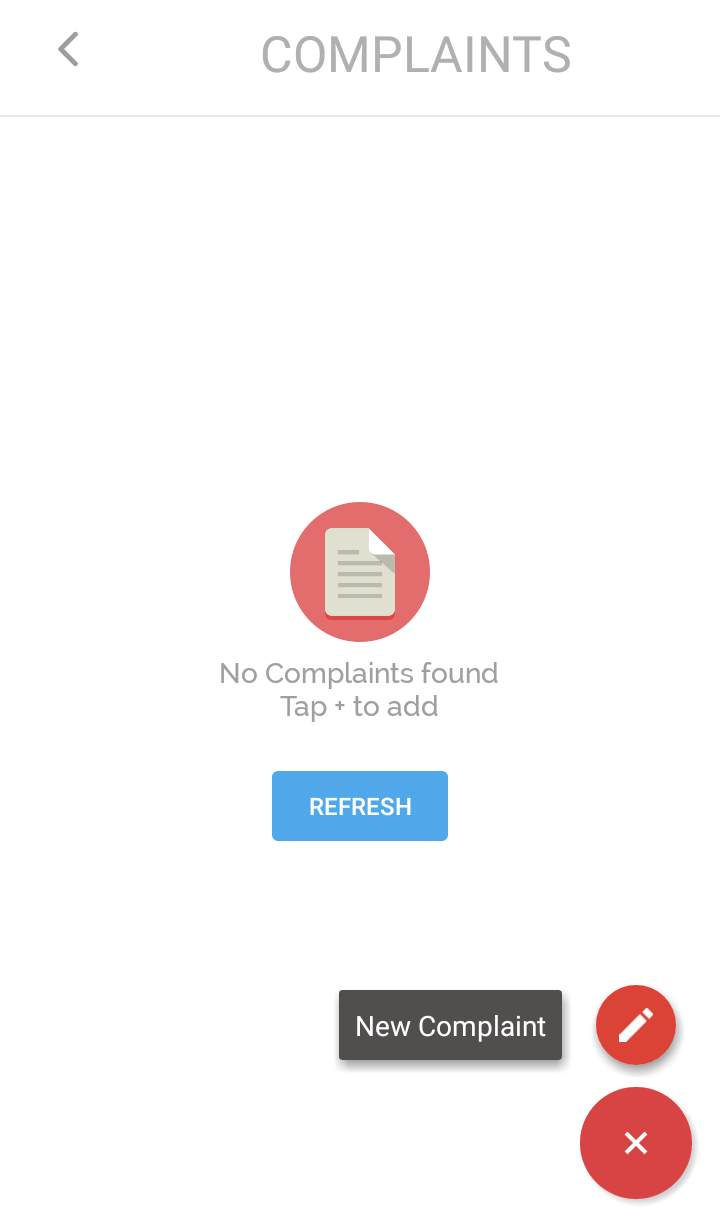 In the next step you will see the departments list against those you want to complaint. Just click the concerned department and then its sub-branch/office/type of complaint.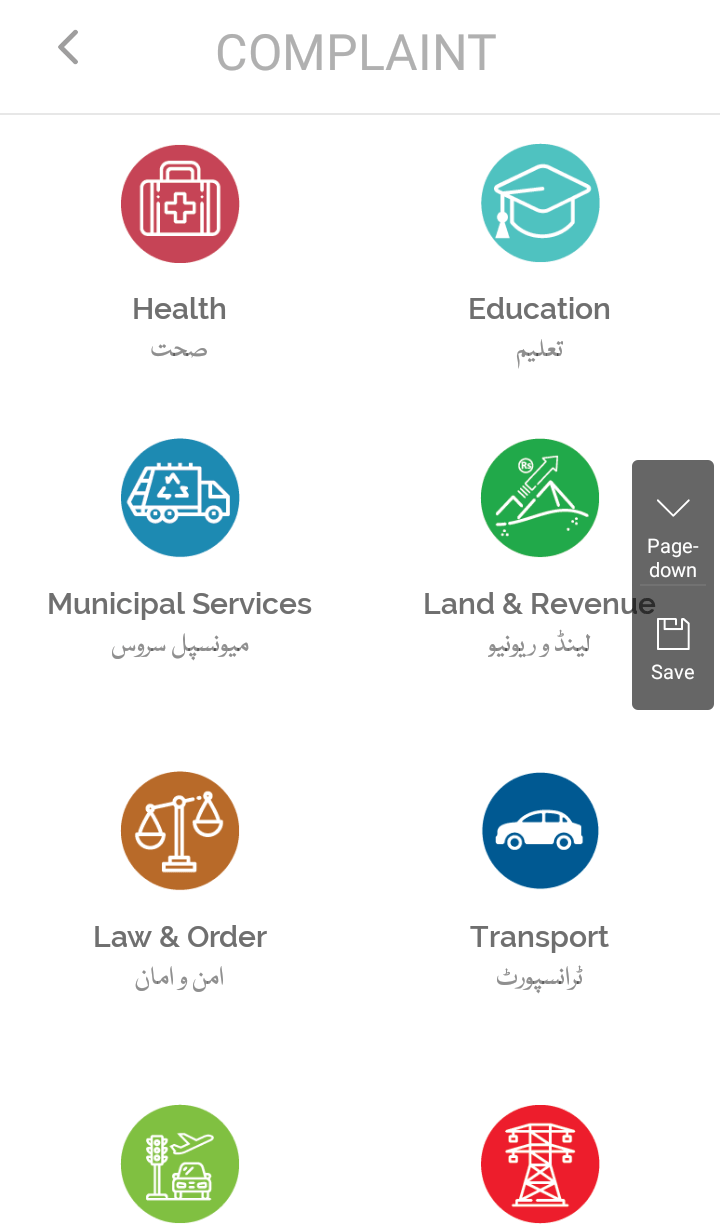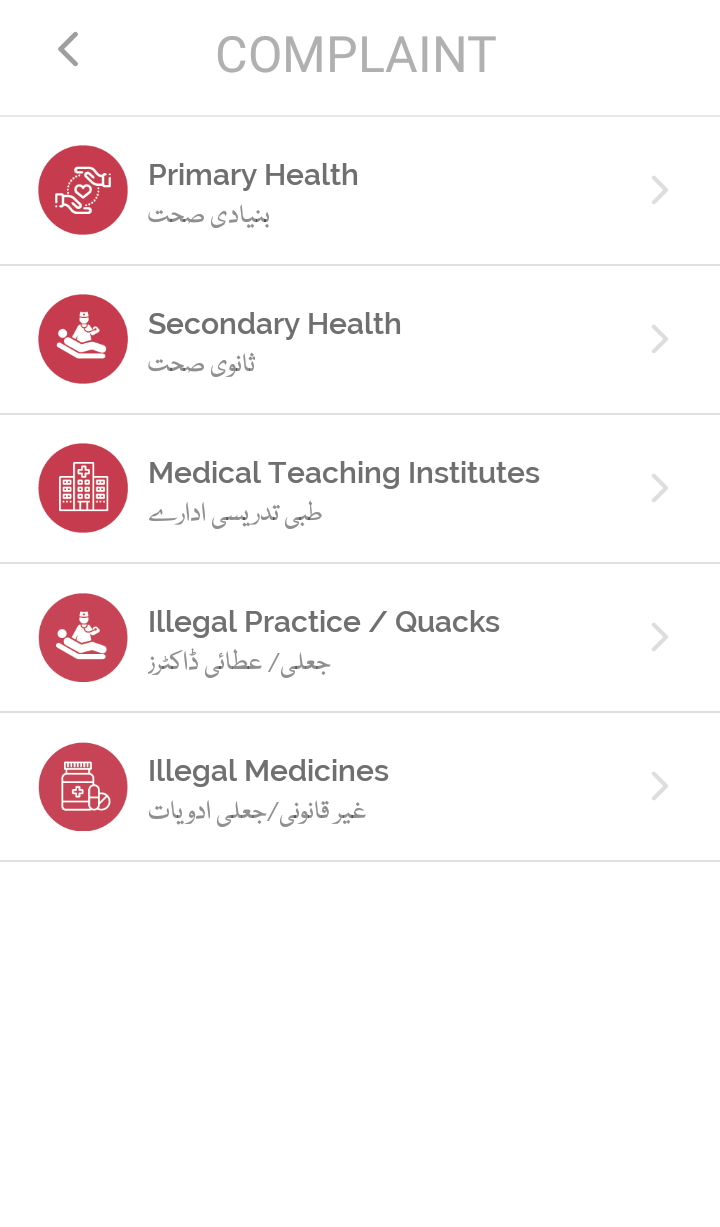 In this step you will have to do the following:
Category: Select one of the concerned category
Complaint Detail: Write you complaint minimum 30 words to 1000 words.
Complaint Location:  Type the location of the complaint in minimum 5 to 500 characters
 Province: Select Province
District: Select the District
GPS Location: You should also select the GPS Location
Attachments: You can attached files as supporting documents as given below:
1- Image: 3 MB
2- Video: 20 MB
3- Audio; 2MB
4- File; 5MB
You can then click or not on the "Hide My Identity" (it is optional) and then click on "Submit". You have done now all.