Last Updated on December 10, 2021 by Galaxy World
Government of the Punjab, Finance Department has issued a notification on 02-12-2021 in connection with Clarification Admissibility Technical Allowance to Engineers. The details are as under:
I am directed to refer to the complaint filed by the citizen vide complaint ID: 9123832 on the Pakistan Citizen Portal and to clarify that the technical allowance vide this department's Notification No. FD.PR.12-6/2018 dated 30.05.2019 sanctioned / admissible to the engineers working sanctioned posts specially engaged on technical / engineering work only.
Special Thanks: Mr. Afraz Hamid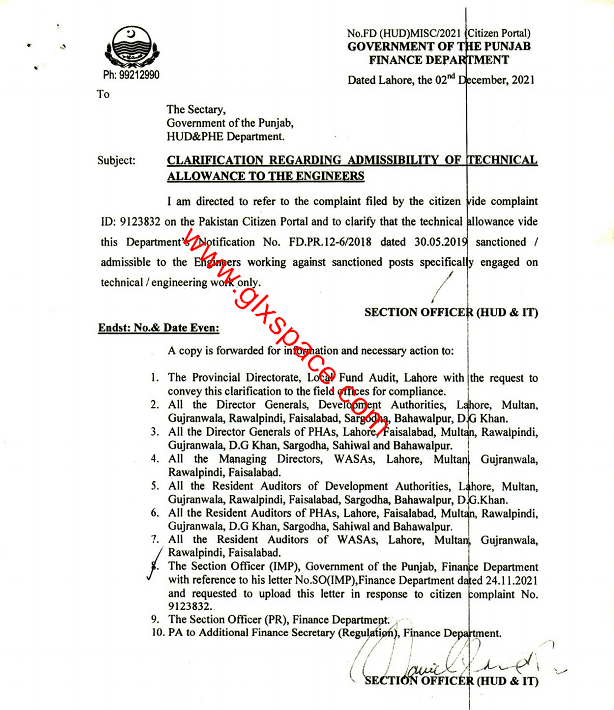 You may also like: Enhancement of Technical Allowance @ 25% of Initial Basic Pay