Last Updated on December 7, 2019 by Galaxy World
Government of Balochistan, Services and General Administration Department (Confidential-I) has issued Notification on 15-10-2019 in connection with Devising Mechanism for Medical Fitness Test of All employees on regular basis. Detail is as under:
Devising Mechanism for Medical Fitness Test for Regular Govt Employees
The undersigned is directed to refer to the subject noted above and to invite your attention to para 4.9 (1) of the Performance Evaluation Guide of Balochistan 2009, whereby every officer in the employment of the Government Should be medically examined every years and the report of such examination be recorded in the Performance Evaluation Reports / service record of the officer / official on the prescribed Proforma and will be furnished by the examining officer / Board direct to the Head of Office / Department concerned.
You are, therefore requested to kindly carry out process for Annual Medical Examination of all the employees working in your Department/ Office on regular based according to the existing rules and regularization and the report may be placed on the C.R Dossier.
Government of Balochistan, Health Department has forwarded this Notification on 2nd December 2019 to the concerned quarters for circulation and its implementation.
Special Thanks to: Mr. Zahid Khan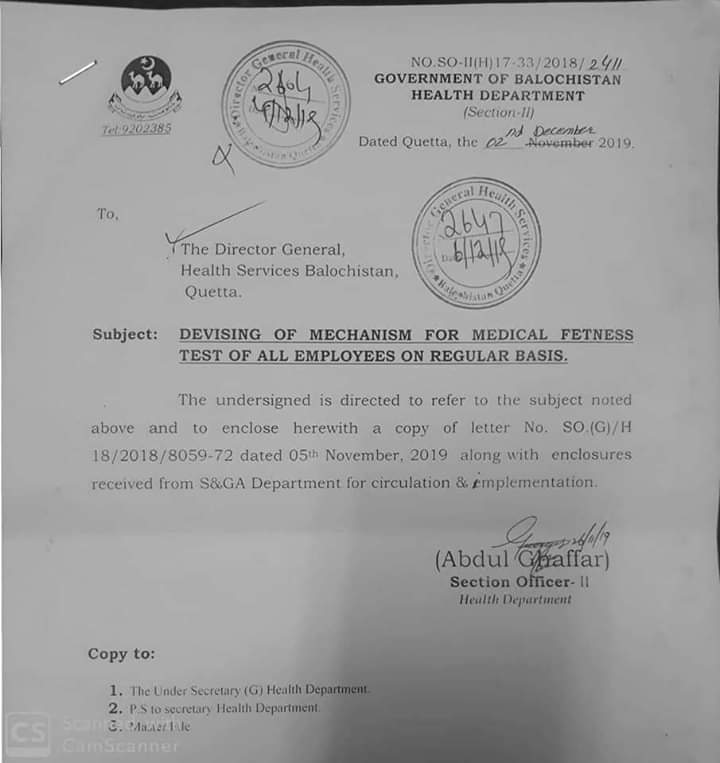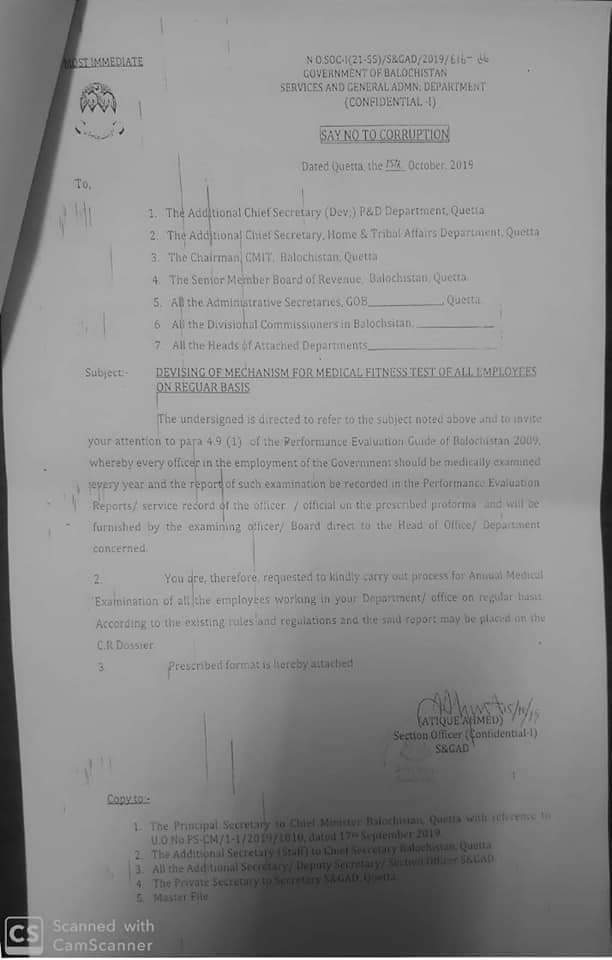 For You more: Medical Fitness Certificate on 1st Entry into Govt Service