Last Updated on August 10, 2021 by Galaxy World
Government of the Punjab, Finance Department has issued Notification on 09-07-2020 in connection with Advance Salary July 2020 Punjab Government Employees and Sindh. The details are as under:
Advance Salary July 2020 Punjab Government
The Government of Punjab is pleased to disburse pay & allowances and pension for the month of July 2020 in advance on "27th July 2020" on account of EID-UL-ADZA" to all Government employees and pensioners in pursuance of Rules 5.1(1)-f and 5.2(3) respectively of the Punjab Financial Rules, Volume-I.
You are requested to take further necessary action accordingly for disbursement of pay & pension on 27th July 2020 positively.
Special Thanks:
Mr. Muhammad Saleem
Mr. Muhammad Yousif Unar

Ch. Azhar Nazir Atif

Mr. Muhammad Tanveer Ashraf
Mr. Irfan Javed
Sindh Government Notification
According to the Notification of the Sindh Government, the employees and pensioners will get pay and pension in advance on 27-07-2020. Sindh Government issued Notification on 10th July 2020. They will get pay and allowances as well as pension in advance due to Eid-ul-Azha instead of 1st August 2020.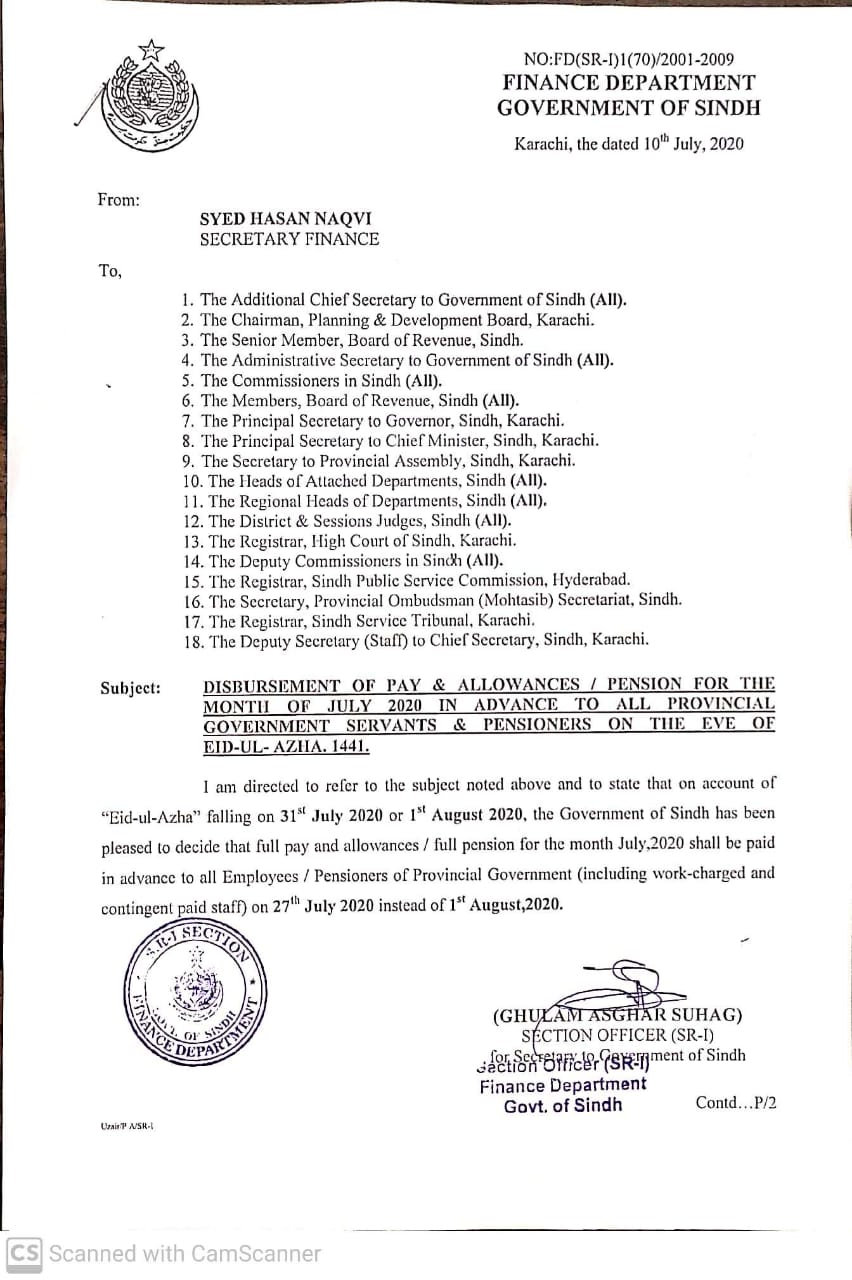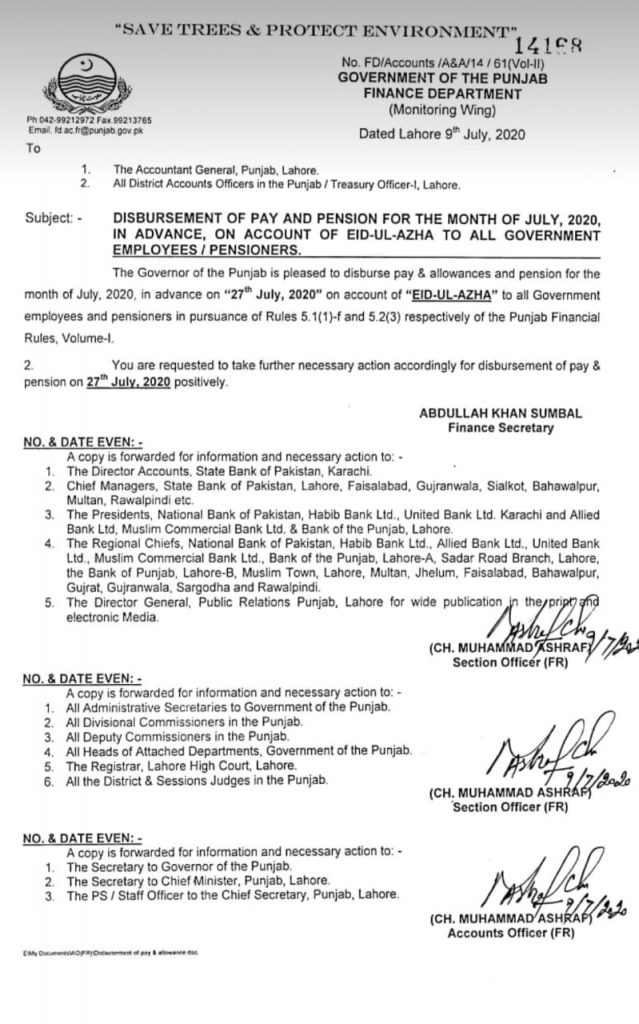 You May Also Like: Increase in Pension 2020 Sindh