Last Updated on August 10, 2021 by Galaxy World
Government of the Punjab, Finance Department has issued Notification on 20-08-2020 in connection with Withdrawn of Notification Time Scale Promotion and Recovery of Payment. The details are as under:
Recovery & Withdrawn of Notification Time Scale Promotion BPS-16 & Above
Will the Section Officer (Promotion-III), Government of the Punjab, School Education Department, kindly refer to his letter No.SO(S-VI)SED/-8-2/2020, dated 05.05.2020, on the subject noted above?
The case has been examined. Administrative Department is advised to withdraw all orders/advice of time scale promotion issued prior to issuance of Finance Department's Notification No.FD.PC.40-12/2017, dated 20.12.2019 which are not covered under the Notification ibid. However, recovery of overpayment drawn on account of time scale personal up-gradation may be made per law/rules.
Special thanks to Mr.Muhammad Kaleem who sent a copy of the clarification of Notification. The Notification covers the request for advice regarding the Time Scale Promotion/Time Scale Personal Upgradation to the officers of the grade BPS-16 and above.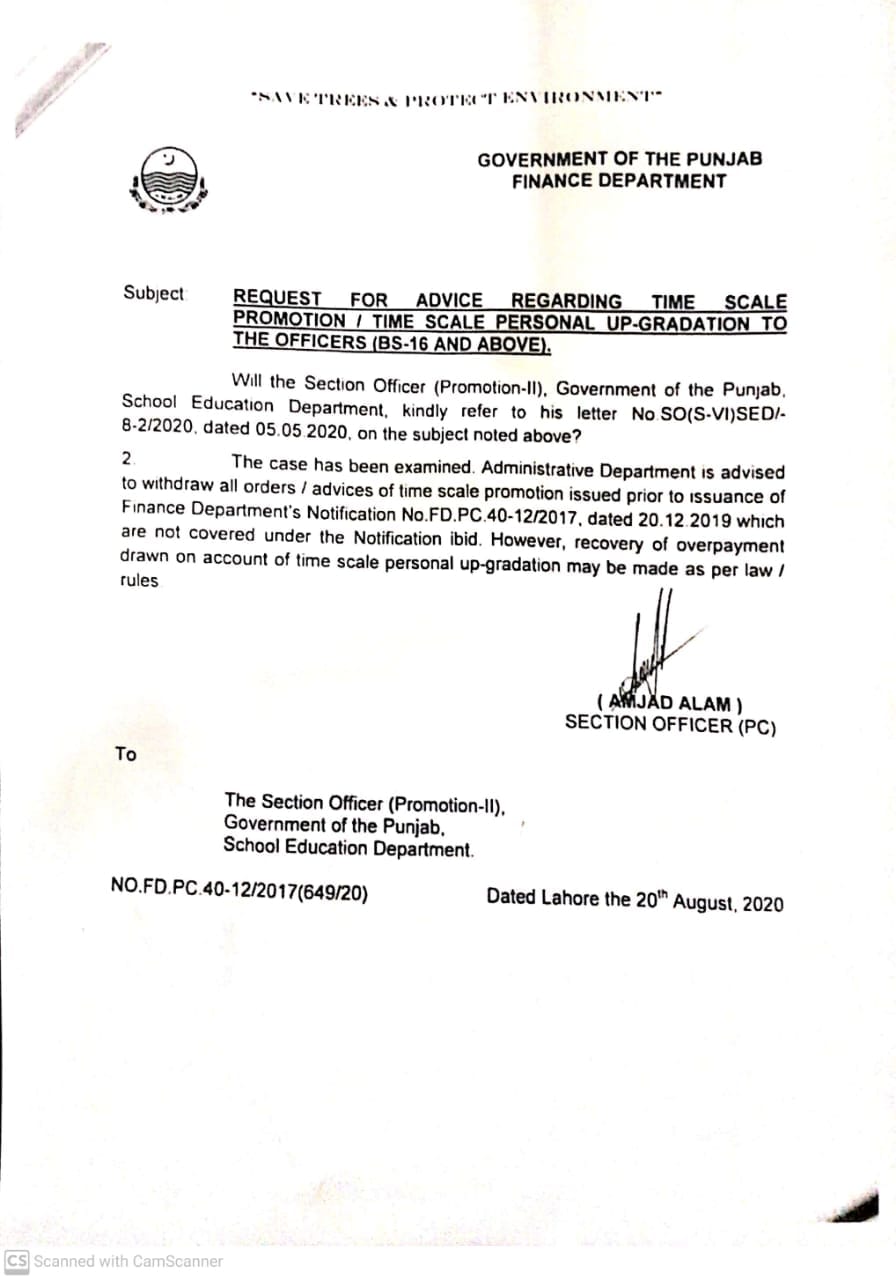 You may also like: Holiday on 1st Moharram 2020 in KP