Last Updated on May 28, 2022 by Galaxy World
Government of Pakistan, Finance Division has issued a Notification on 28-05-2022 in connection with Notification Policy Grant Time Scale Promotion Federal BPS-01 to BPS-16. The details are as under:
Policy Grant Time Scale Promotion Federal BPS-01 to BPS-16 All Employees
According to the Notification all civil servants of the Federal Government will get Time Scale Promotion as per the following pattern:
1st Time Scale Promotion: On completion of ten years of service in the current substantive pay scale
2nd Time Scale Promotion: On completion of eight years after 1st TSP or promotion
3rd Time Scale Promotion: 8 years service after 2nd-time scale promotion or last promotion
Terms and Conditions to Get TSP
The employee can get Time Scale Promotion thrice in his/her service
The employee will not get a premature increment on TSP
The accounts office will fix the pay of the employee at the next stage of the higher pay scale
The employee who is granted time scale promotion between 1st June to 30th Nov can use the option to fix the pay after getting an annual increment in the previous pay scale.
The department will not count the EOL without pay for the purpose of counting the length of service.
Employees who are already availing of the TSP can adopt either this new policy or the old one.
TSC Committee will recommend the Time Scale Promotion
The TSC Committee will also check the PERs (ACRs)
Time Scale Promotion is not the promotion
More details you can read at the copy of the Notification.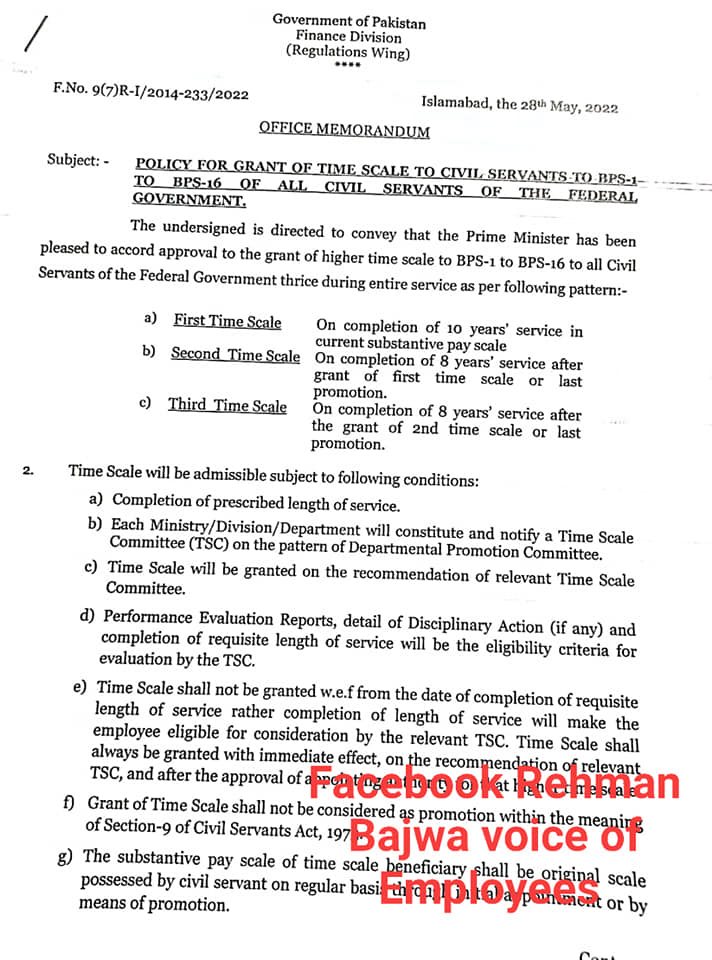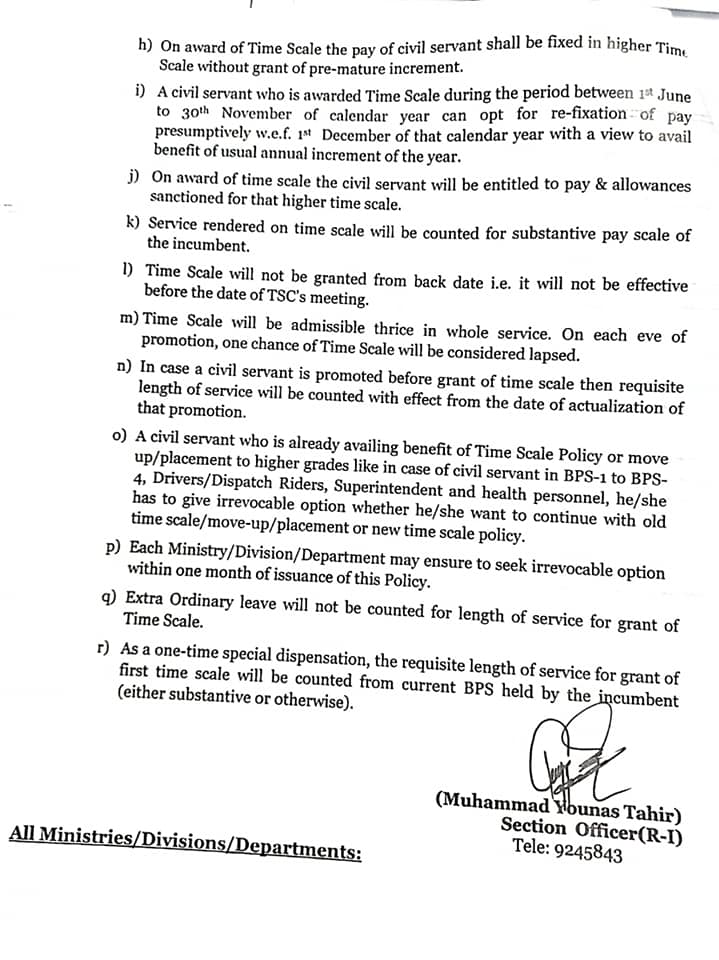 I have already written in detail the difference between TSP and Regular promotion. You can read the details there which benefits and pay and allowances the employee will get after availing of TSP. In this grant of time scale, you can get an increase in pay as well as in some allowances.