Last Updated on August 6, 2021 by Galaxy World
Pakistan Railway has introduced a new procedure and Method of Online Booking Train Ticket through web and mobile applications.  The Railway travelers can use the following procedures to get Railway Ticket easily online:
Procedure of Online Booking Train Ticket for Railways
Website: Pak Rail
Application: Pakistan Railway Official
Register your account through the Pak Railway Website or mobile app. For this purpose you have to enter correctly the following:
National Identity Card
Mobile (Cell Number)
Email ID
After the completion of the registration process, you will get a verification link through email. If you click the link in your email that Pak Railway sends you, your account will be verified.
You will get your mobile number verified through SMS sent to your cell numbers.
After the registration process, you can easily get your tickets to book on the Pak Railway website or by downloading Pakistan Railway Official from Google Play Store. For this purpose, you must have to login first and then book your online ticket.
The travelers can easily do the payment via Easy Paisa mobile account or Easy Paisa Shop or debit Card.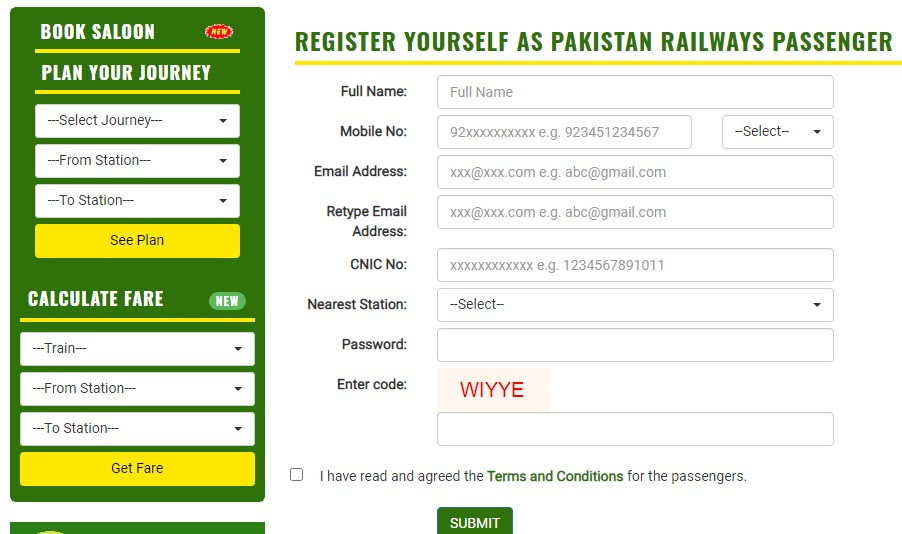 I hope you will enjoy this new procedure for Railway e-Tickets booking. If you feel any difficulty you can comment below or email me so that I may further guide you.