Last Updated on August 6, 2021 by Galaxy World
The government of Khyber Pakhtunkhwa, Elementary & Secondary Education Department has issued a Notification on 21-01-2021 in connection with Instructions to Open Primary and Middle Classes of Schools in KP.
Instructions to Open Primary and Middle Classes
Pursuant to decisions taken in the Inter-Provincial Education Ministers Conference (IPEMC) held on 15-01-2021 and in connection with this department notification of even number dated 7th January 2021 following instructions are notified for strict compliance:
Primary and Middle Classes of Summer Zone Educational Institutions which were due to commence on January 25, 2021, shall now commence on Friday 1, 2021 strictly in accordance with already issued SOPs.
All educational institutions shall be at liberty to dispense with on-campus learning at any stage in view of the COVID-19 situation and prefer online classes instead if, it is logically possible for such institutions and their students.
The school's management shall ensure strict adherence to the already issued COVID-19 SOPs for the staff, students and all those who work or are present in any capacity within the premises of Educational Institutions.
The afore-mentioned instructions will continue to be assessed in the context of the prevailing COVID-19 situation and will be subject to review in consultation with the National Command and Control Center.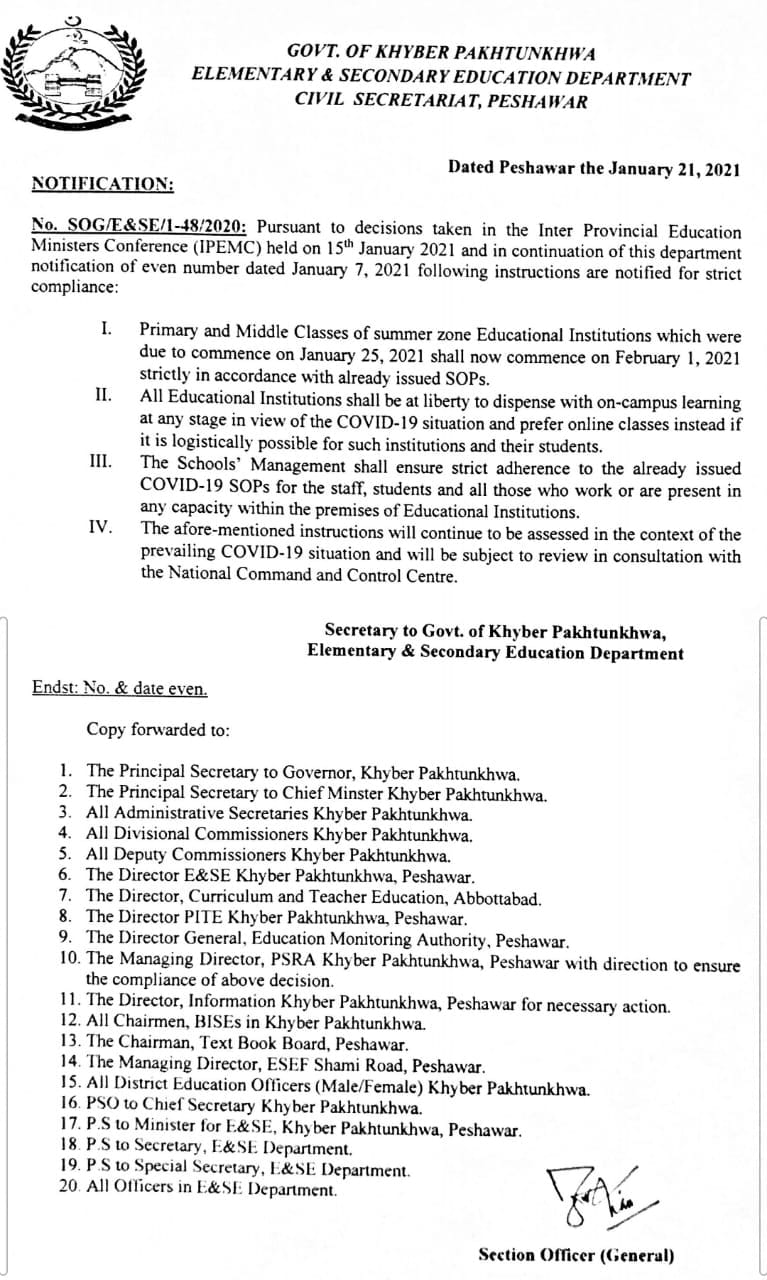 I hope the Government will re-open the primary and middle schools on 1st Feb. Special thanks to Mr. Muhammad Naeem who sent the copy of the Notification.