Allama Iqbal Open University Islamabad has shared the Correct Assignment Submission Login AIOU. The details are as under:
Correct Assignment Submission Login AIOU
It has been noticed that many students of ADE, B.S, B.Ed, M.Ed, M.A, and M.Sc programs are still trying to log in on Face to Face Programmes link and then sending emails that their login credential is invalid. DO NOT try on this link. IT IS NOT FOR YOU. It is only for the face-to-face programs which are also mentioned with this link. Scroll down after it and then select Assignment Submission Login to upload your assignments and Autumn 2020 Workshops Login to attend your online workshops.
Moreover, I have also received some emails from Matric, FA, and BA students asking about LMS usernames. They are once again informed that their programs are NOT included in LMS. They have to submit handwritten assignments with their tutors by hand or by registry post.
LMS Focal Person, Peshawar.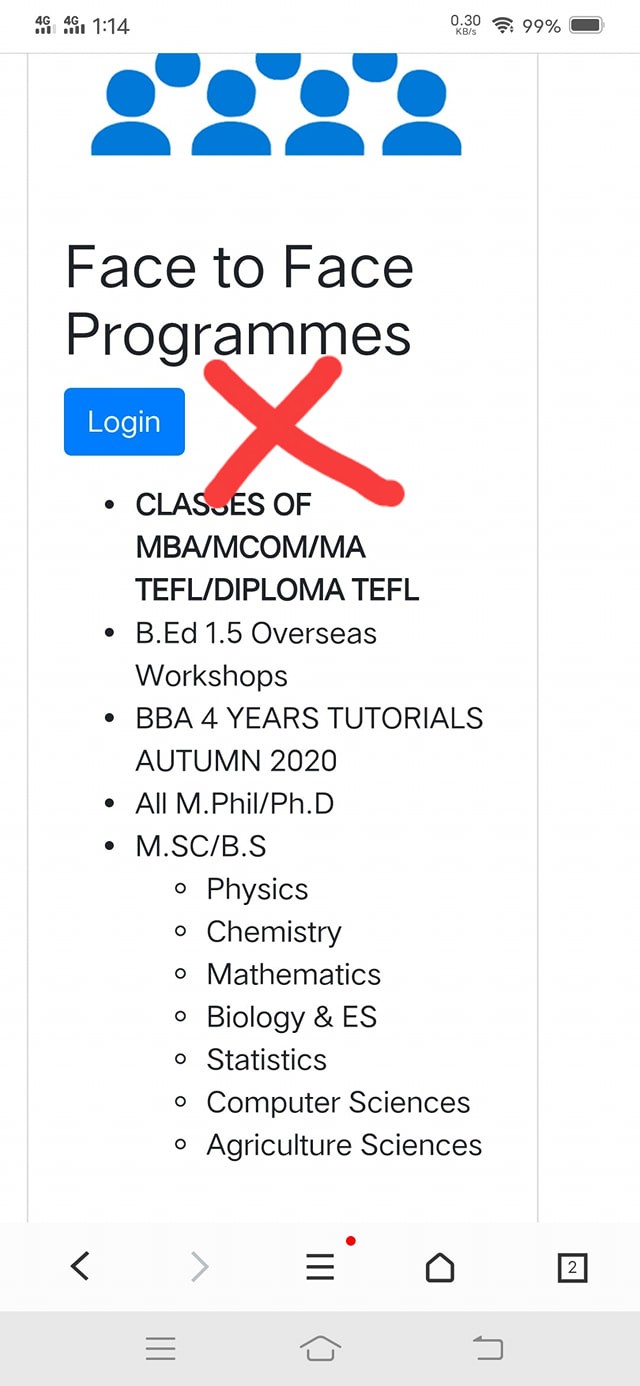 You may also like: AIOU Admission in BEd and Othe Programs Spring 2021