Last Updated on December 8, 2021 by Galaxy World
Directorate of Higher Education Khyber Pakhtunkhawa has issued a Notification on 06-12-2021 in connection with Promotion Senior Lab Assistant (BPS-09) to Lab Supervisor (BPS-14). The details of the same are as under:
Promotion Senior Lab Assistant (BPS-09) to Lab Supervisor (BPS-14)
Consequent to the recommendations of the Departmental Promotion Committee (DPC), the Competent Authority has been pleased to promote the following Male Sr. Lab Assistant (BPS-09) to the post of Lab Supervisor (BPS-14). These employees belong to the College Cadre of Higher Education Department (HED. The department promoted them on regular basis. HED has posted them in the colleges mentioned against each with immediate effect.
Total Number of Employees Promoted
The total numbers of employees whom the department promoted to this list are 57.  There are three employees whose orders of adjustment, the department issued. The first name in the list is Mr. Muhammad Hazir, Senior Lab Assistant, Govt Postgraduate College Nowshera, and at the bottom of the promotion list is Syed Muhammad Shahid Senior lab Assistant, Government Degree College Wadpaga Peshawar.
You may also like: Pay Protection of Employees Appointed on Contract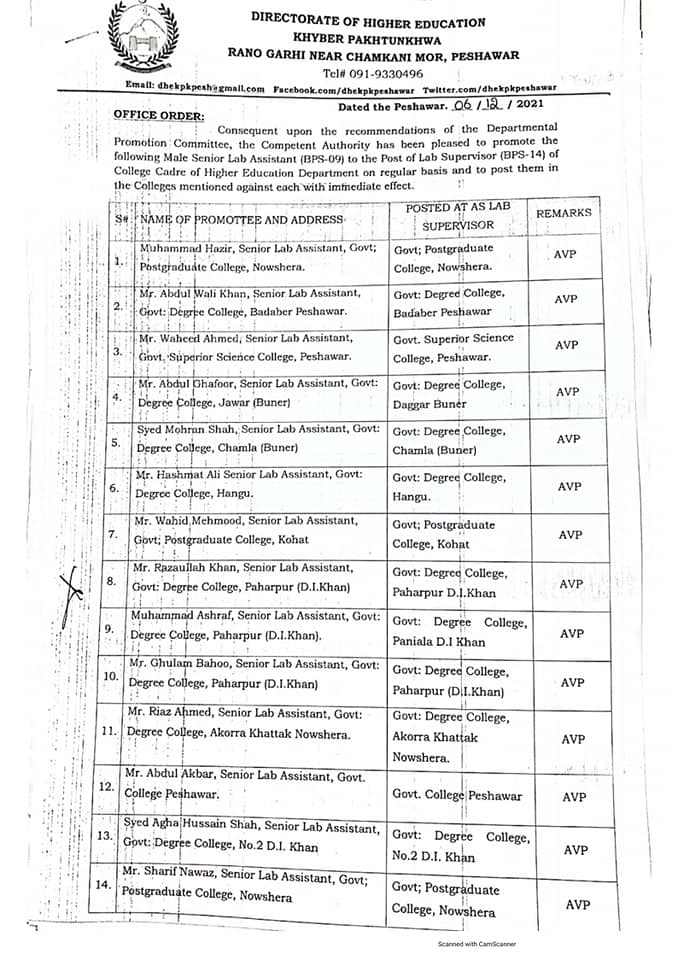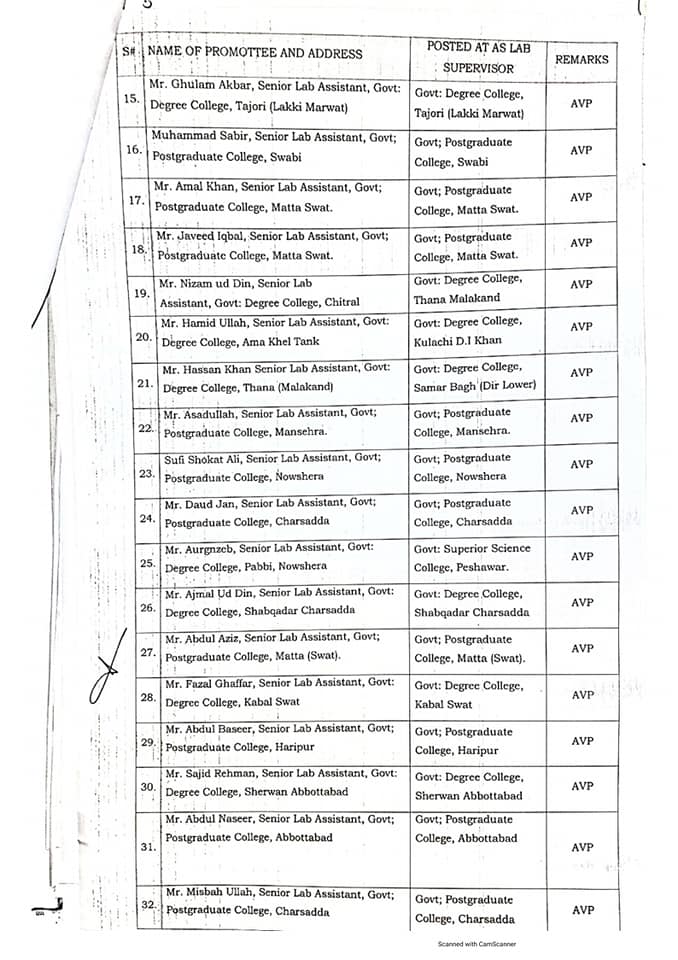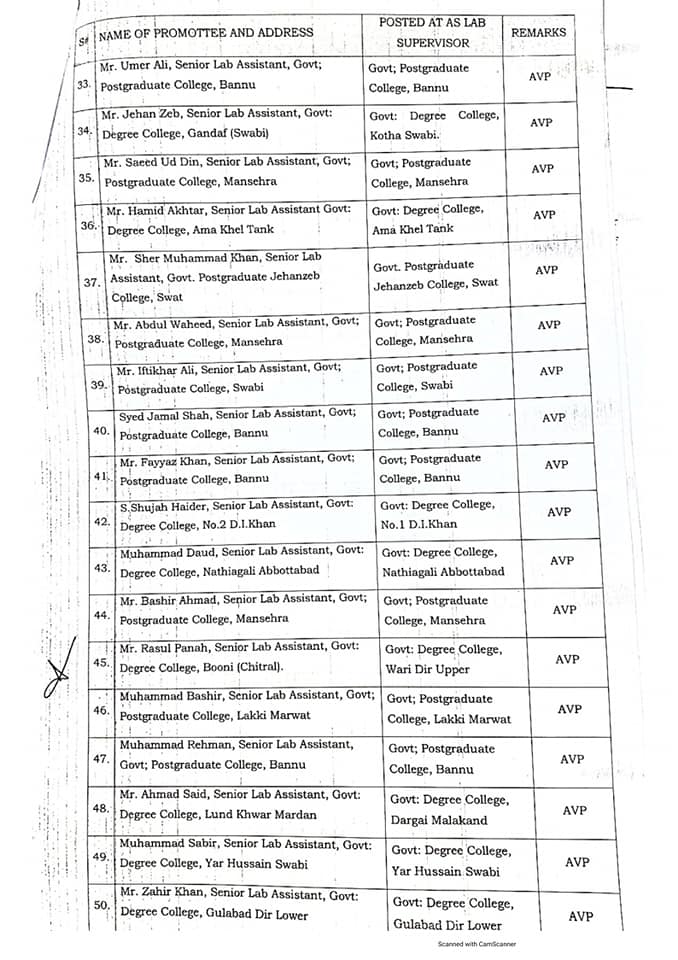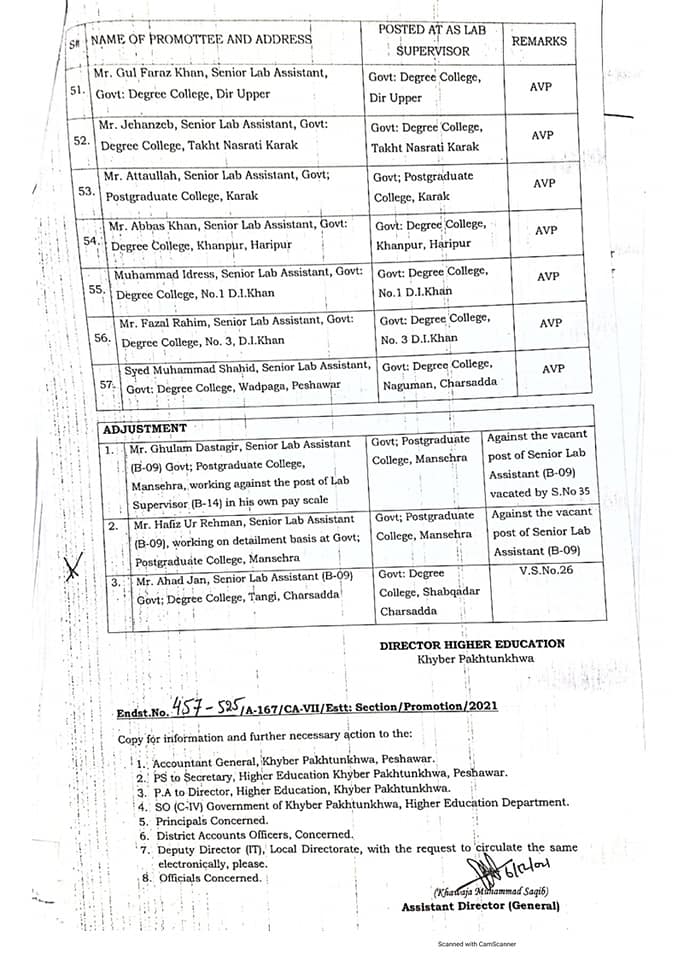 Promotion List of Female Sr Lab Asstt
The HED KP  has also issued the promotion list for the female senior lab assistants to lab supervisors. Higher Education Department KPK has promoted a total 7 number of senior Lab Assistants. in this list the department issued adjustment orders for 2 female employees. The Galaxy World employees congratulate all these employees on their promotion.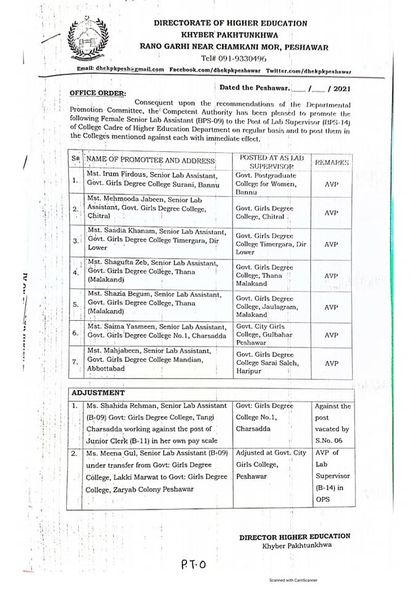 Corrigendum on the Subject Orders
The department has issued the corrigendum on the subject promotion. These orders are as under: