Last Updated on July 24, 2022 by Galaxy World
Finance Department Gilgit-Baltistan issued a Notification on 22-07-2022 in connection with the Notification Revised Basic Pay Scales 2022 GB and Increase in Allowances.  According to the Notification, the GB Government has granted the following to the Gilgit Baltistan employees:
Notification Revised Basic Pay Scales 2022 GB
Gilgit Baltistan Government has notified the following:
Revised pay Scales 2022 Gilgit-Baltistan by Merging 5 Adhoc Allowances 2016, 2017, 2028, 2019 and 2021
Adhoc Relief Allowance 2022 @ 15% of current or running basic pay
The employees of GB will now have no more five Adhoc allowances granted during previous years. However all these Adhoc Allowances, the GB Govt has now added these allowances into basic pay. Thus their basic pay has been raised nearly to 1.5 times their previous pay.
In the same way, as their basic pay increases, the employees who will retire on or after 1st July 2022 will also get a commute /gratuity amount of nearly 1.5 times more. They will also get an encashment amount more than they would get without revision of Basic Pay Scales.
Special Thanks: Mr. Ibrahim Mhd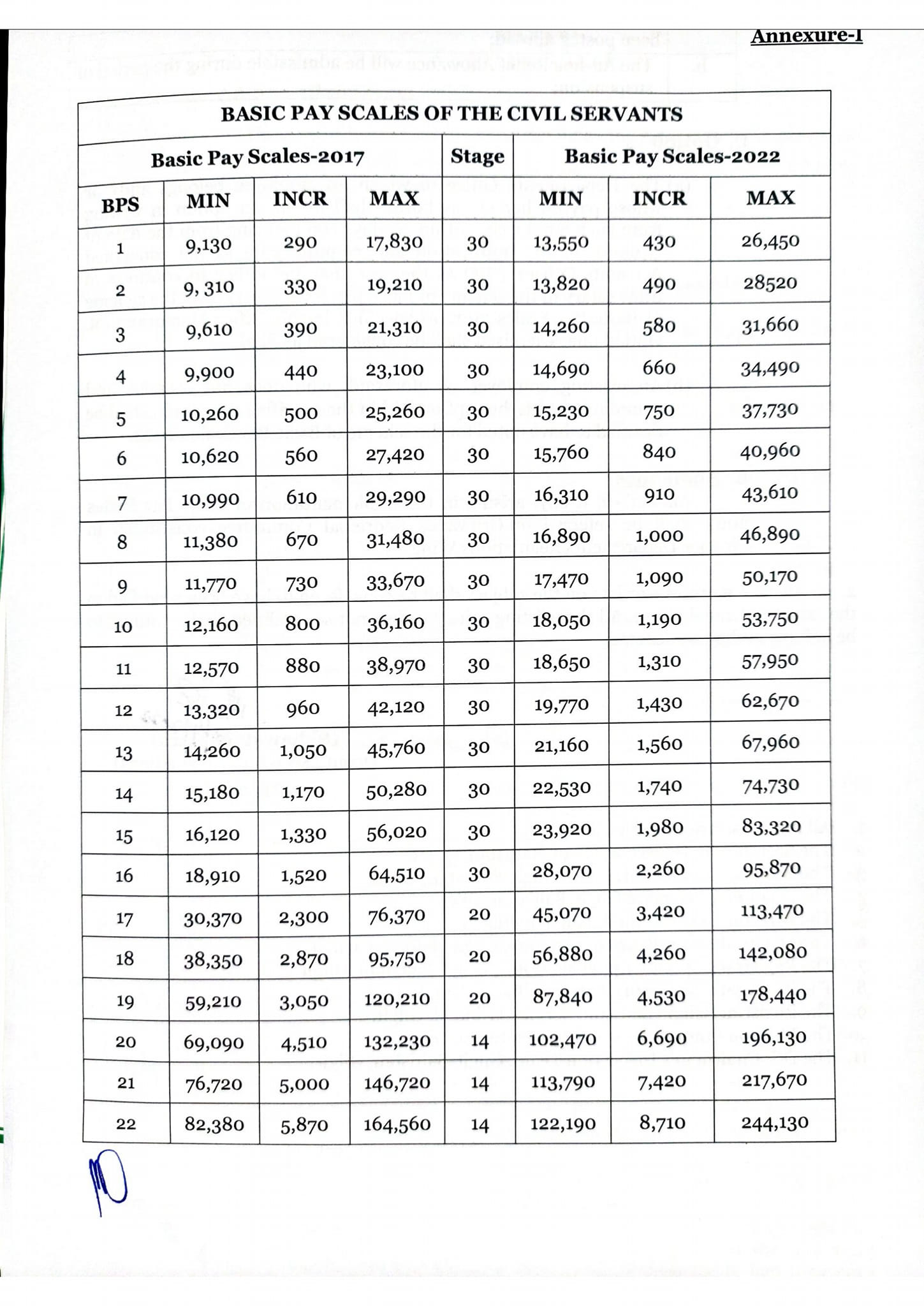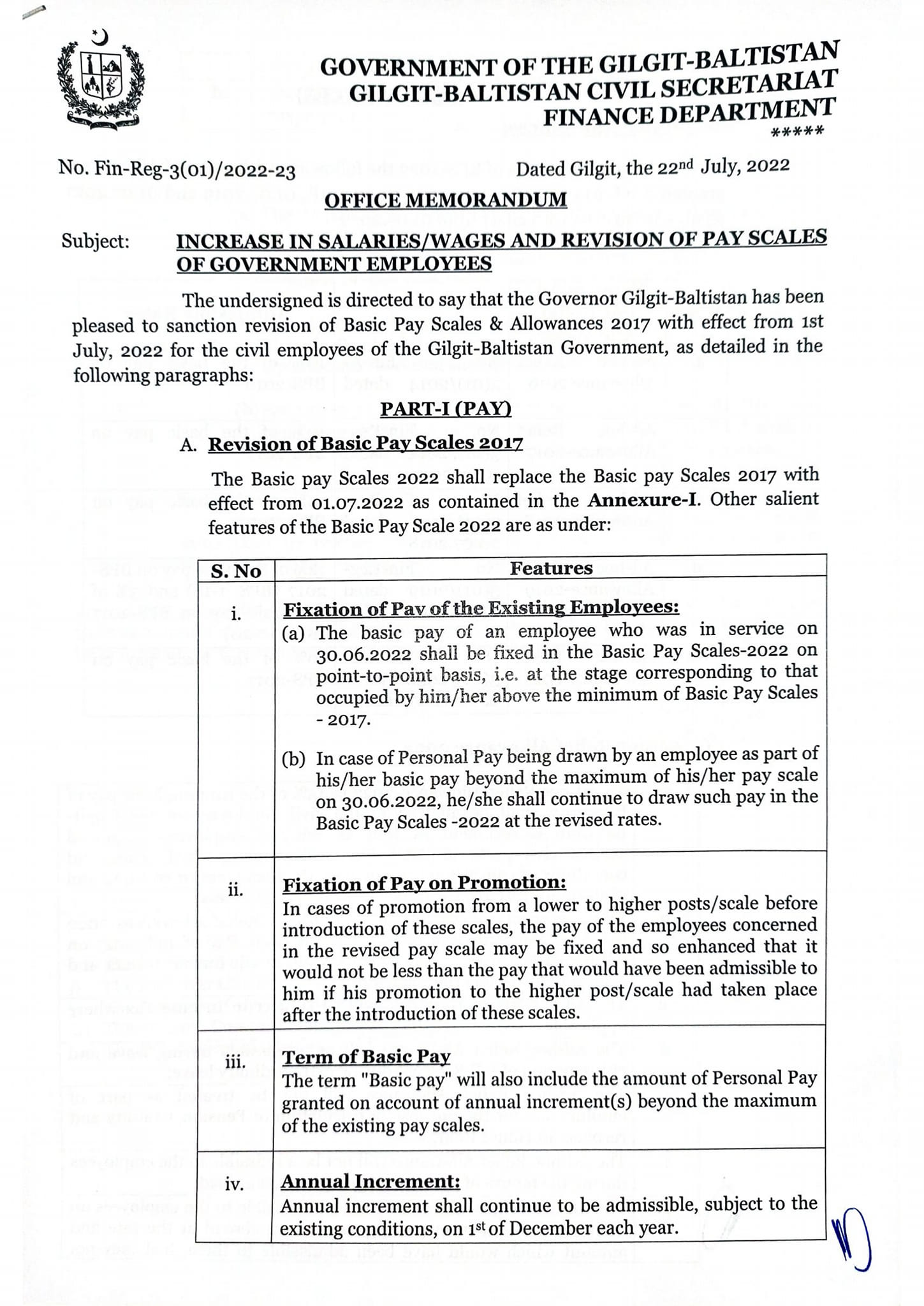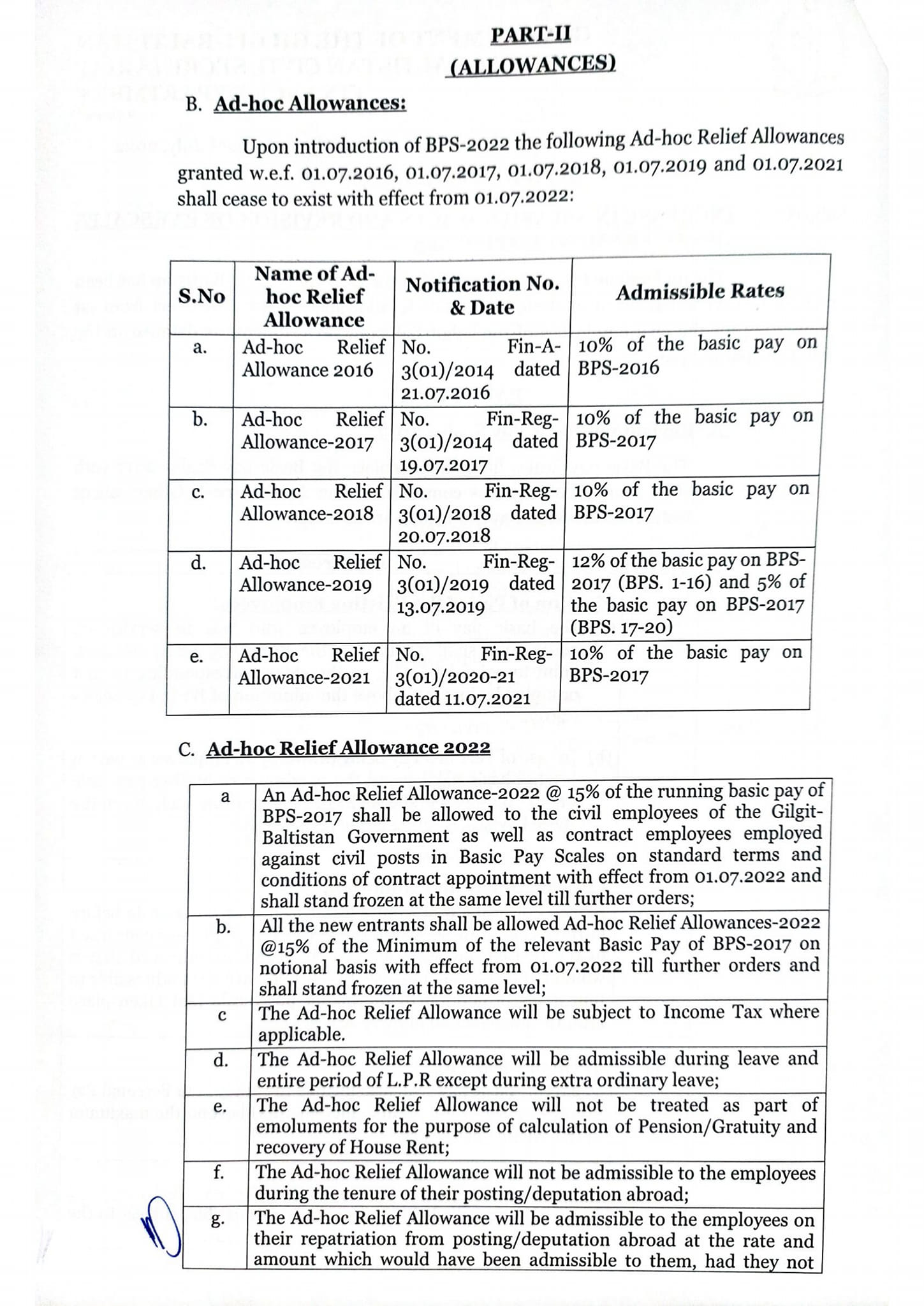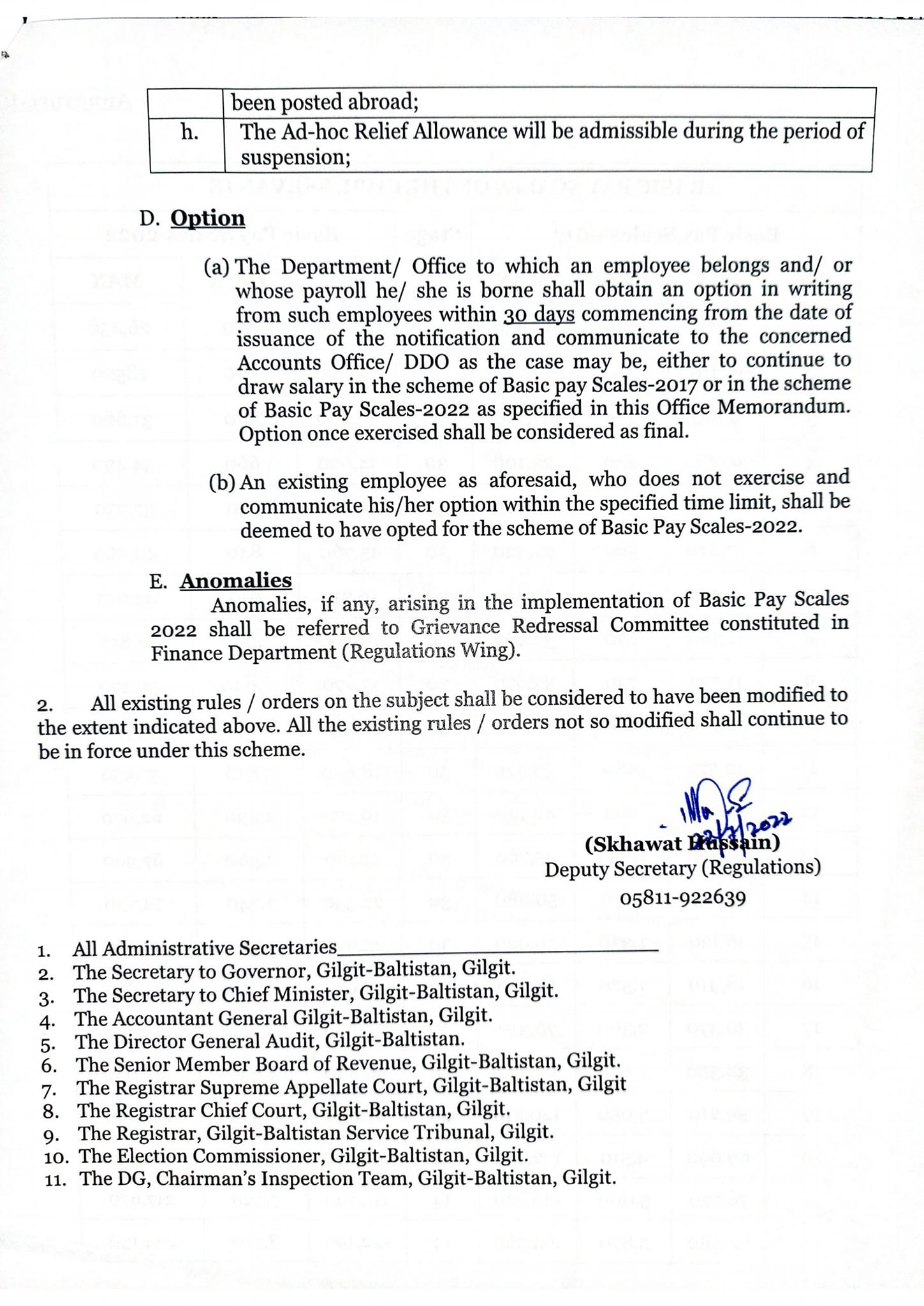 Pay Fixation of Employees
Before this, Punjab, Sindh, Khyber Pakhtunkhawa, and Federal Governments have issued their notifications of pay scales revision. Federal Government has also issued the Revised Pay Scales Chart 2022 for the fixation of pay purposes. Now the employees of GB will also fix their pay as per the Pay Scale Chart of the Federal Government.